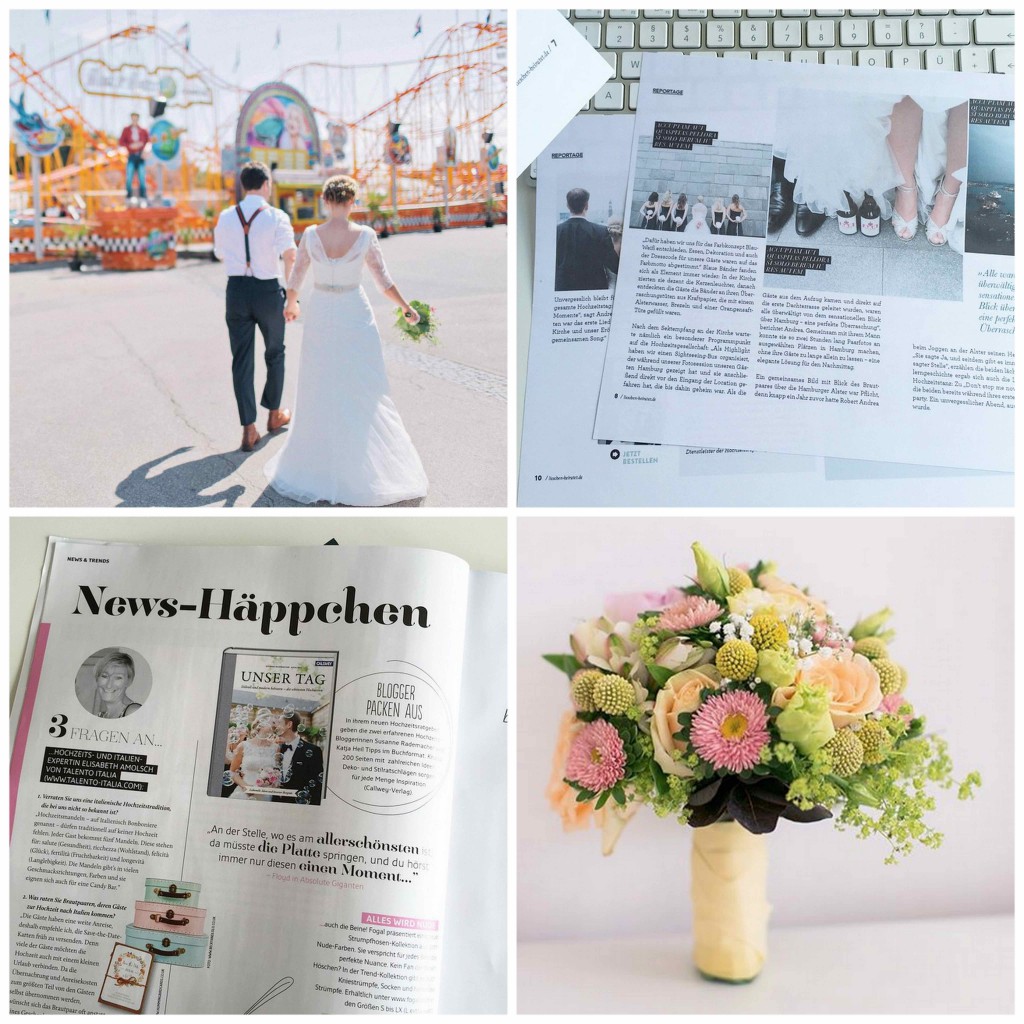 "Have you seen those gorgeous 'save the date' invitations? Oh, I just love the glittery confetti! And those flowers!"
Don't worry. I haven't switched my line of work. I'm just having a look around. Food bloggers do marvel at other things than food from time to time. Who wouldn't, considering these stunning wedding ideas over at
Lieschen-heiratet.de . The genius behind? Lieschen aka Susanne Rademacher, communications consultant and book author by trade and at heart, as well as Germany's undisputed wedding blogger queen.
All these successful projects of hers surely require a lot of energy, thus making Susanne the perfect candidate to interview for my series on morning routines. I'm extremely happy she agreed to share her personal tips on how to start the day in a relaxed manner with us! Don't miss out on that bonus question at the end! Enjoy! …