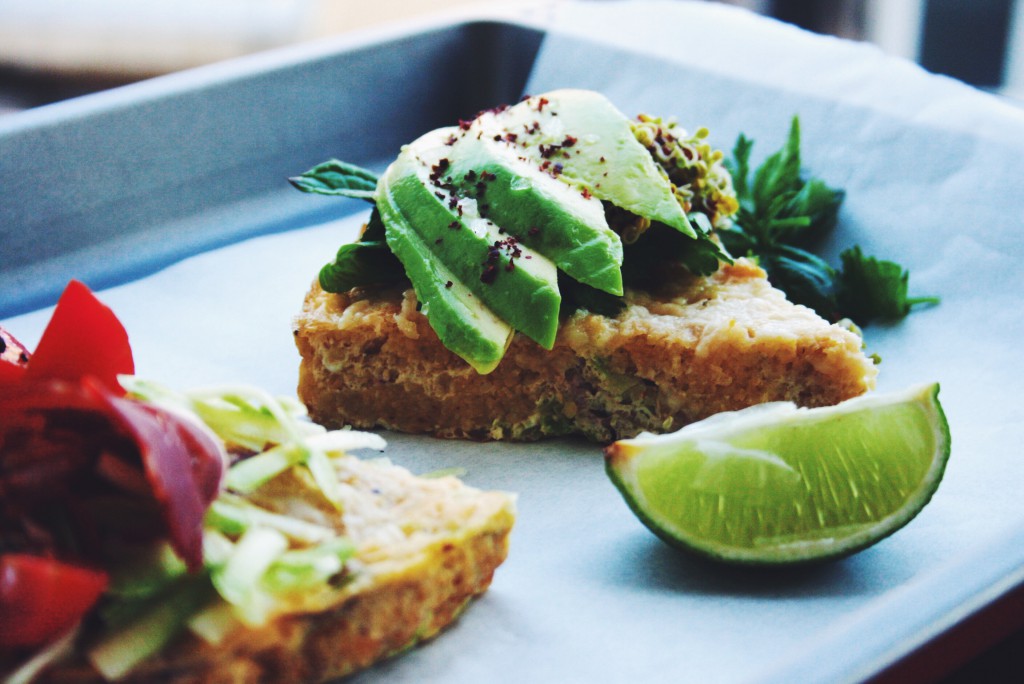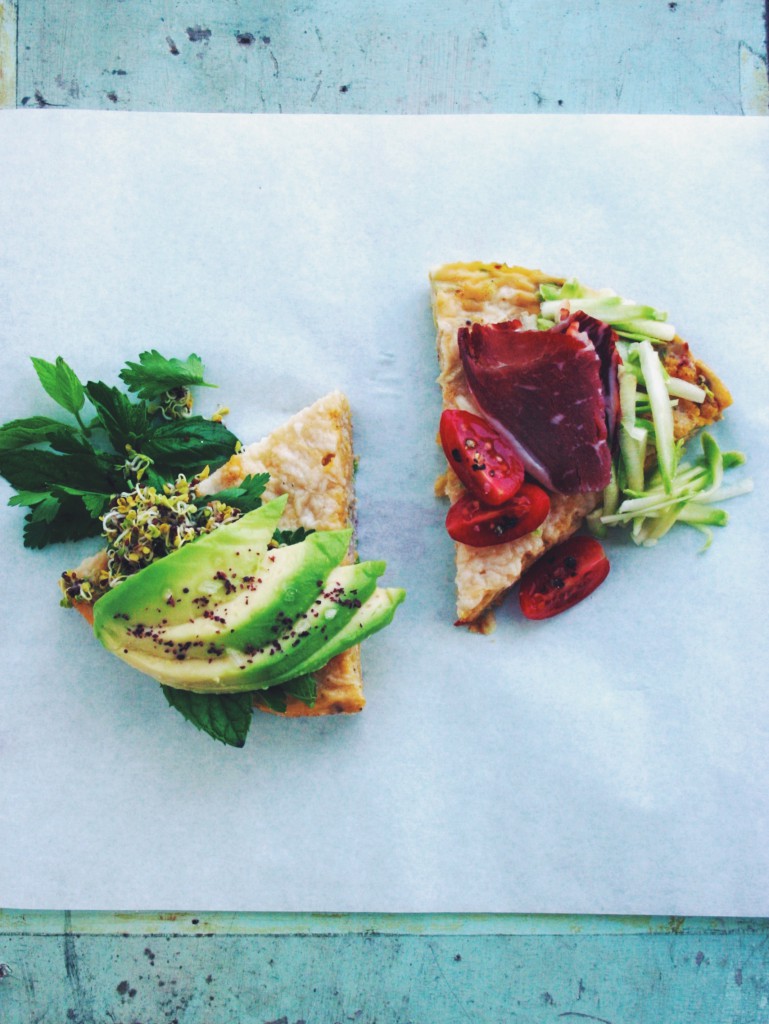 "It needs to be quick, taste great cold, but nothing that'll ruin my handbag!"
Right, okay! So how about some crisp bread, lactose-free cheese and plain lettuce on the side? No?
Fructose Friendly Lunch To Go
I know, every day, lunchbox, low FODMAP meal planning can easily tire you out. Especially if you want to make things fun and varied.
But don't fret, your prayers are about to be answered! Here's your easy, ultra flexible and handbag-proof lunch recipe to take to work, uni or even on a plane: Gluten-Free Polenta Frittata With "Whatever Tickles Your Fancy"!
Make This Recipe Your Own!
Everybody loves a good frittata! But forget about your beloved potatoes for once. We have quick cooking polenta starring in this one. Mixed with eggs and courgette it quickly turns into a delicious and filling base. Plus, the best is yet to come: This recipe is made for you to modify to your liking! No courgette at hand? So what!? Just replace it with some baked pumpkin or grated parsnip. You love and tolerate those spring onion greens? Perfect, put them right in! The possibilities are endless. Just make sure to be generous with spices and bold flavours. Why?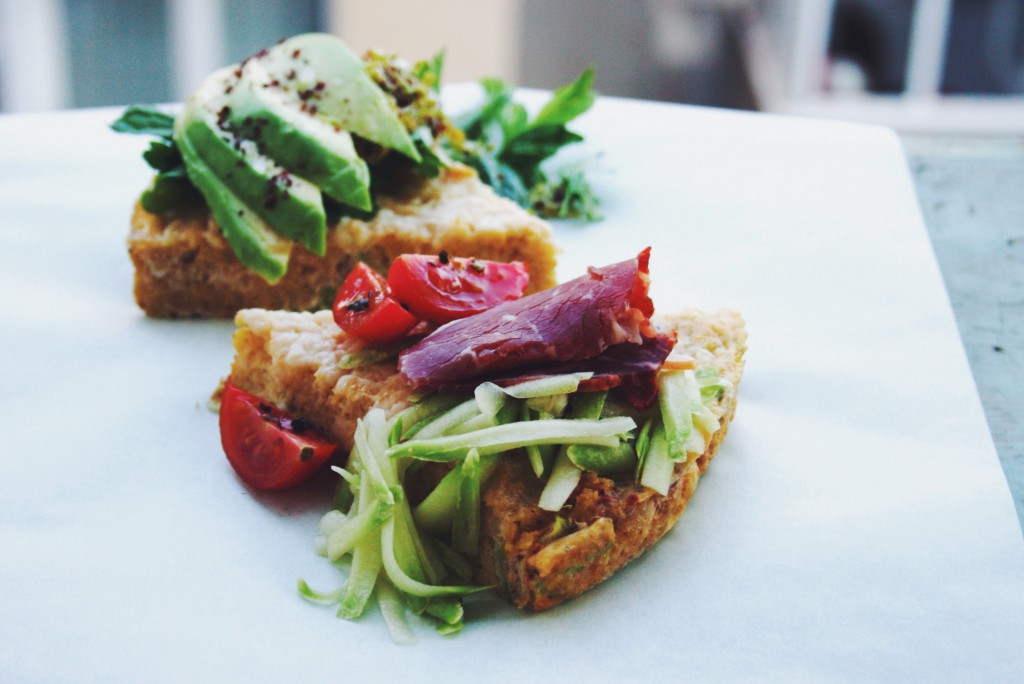 The Perfect Companion For Your Left Overs
Think of this polenta frittata as your plain pizza base in desperate need of delicious toppings! That small piece of grilled chicken from last night's dinner, one spoon of spicy pesto, bingo, you just got yourself a wonderful lunch. Still not convinced? How about these:
Top it with pulled pork, homemade mustard and greens
Enjoy the polenta-frittata with a refreshing avocado-cilantro-lime-salad on the side
Bake thin frittata flats, add smoked salmon, horseradish cream cheese and roll into handy wraps.
Hungry? I bet. But tell me, what toppings tickle your fancy?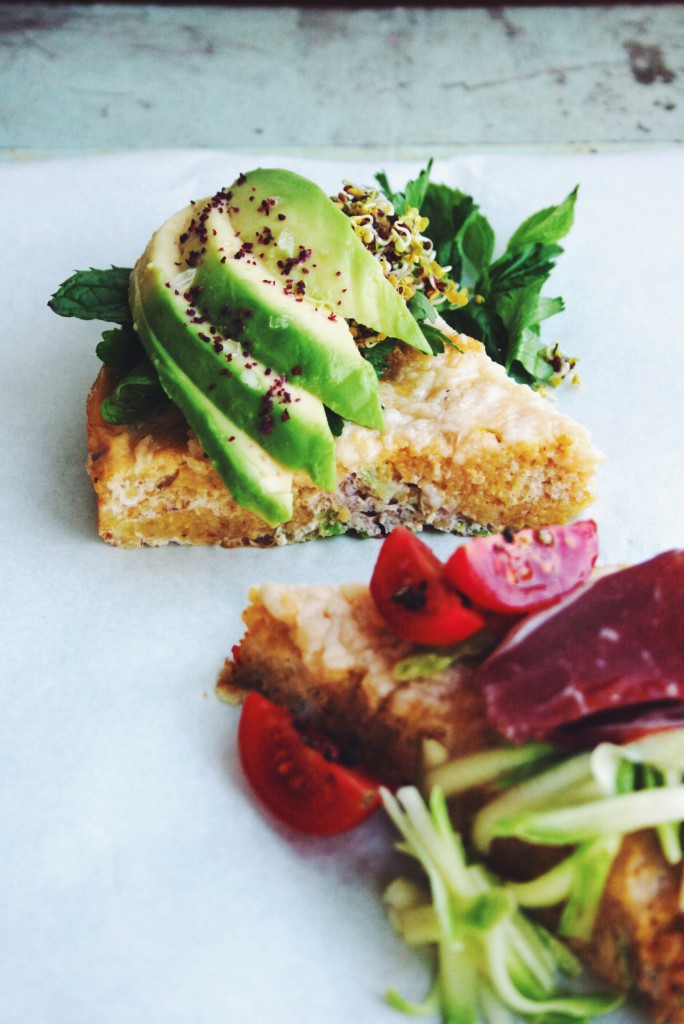 Recipe: Easy, Low FODMAP Lunch Recipe: Gluten-Free Polenta Frittata – fructose friendly, low carb
Cook the polenta in a small saucepan, then add everything to an ovenproof dish. In case you own a sleak ovenproof skillet like this, this recipe will be your one-pot lunch wonder.
For 2-4 Servings (depending on your appetite :))
Prep Time: 30 minutes
1/2 cup polenta
1 1/2 cups of onion-free veggie or chicken broth (if you know German, I have a recipe in my cookbook 🙂
1 small courgette/zucchini, grated
4 large organic eggs
1 splash of (lactose-free) milk
1 Tbps soft, unsalted butter
1/8 tsp freshly ground pepper
1/8 tsp chili flakes (optional)
1/8 tsp turmeric
1 hand full of grated parmesan cheese
Preheat oven to 180° C.
Add polenta and broth to your ovenproof skillet and cook for about 10 minutes until all the water is absorbed. If the broth evaporates too quickly, add some water. Stir occasionally, You don't want to burn the polenta.
Meanwhile, in a bowl mix eggs, milk, butter and spices. Grate the zucchini (or other veggies). Add egg mix and courgette to cooked polenta and stir until just combined. Sprinkle parmesan on top.
Bake for 10 to 20 minutes. Baking time depends heavily on thickness of your polenta and power of your oven. Keep an eye on it! The polenta frittata is done when the cheese is melted and the center of the frittata doesn't wiggle anymore.
Enjoy straight from the oven or let cool down completely, storing it in the fridge until ready to use. Have fun experimenting with different toppings!