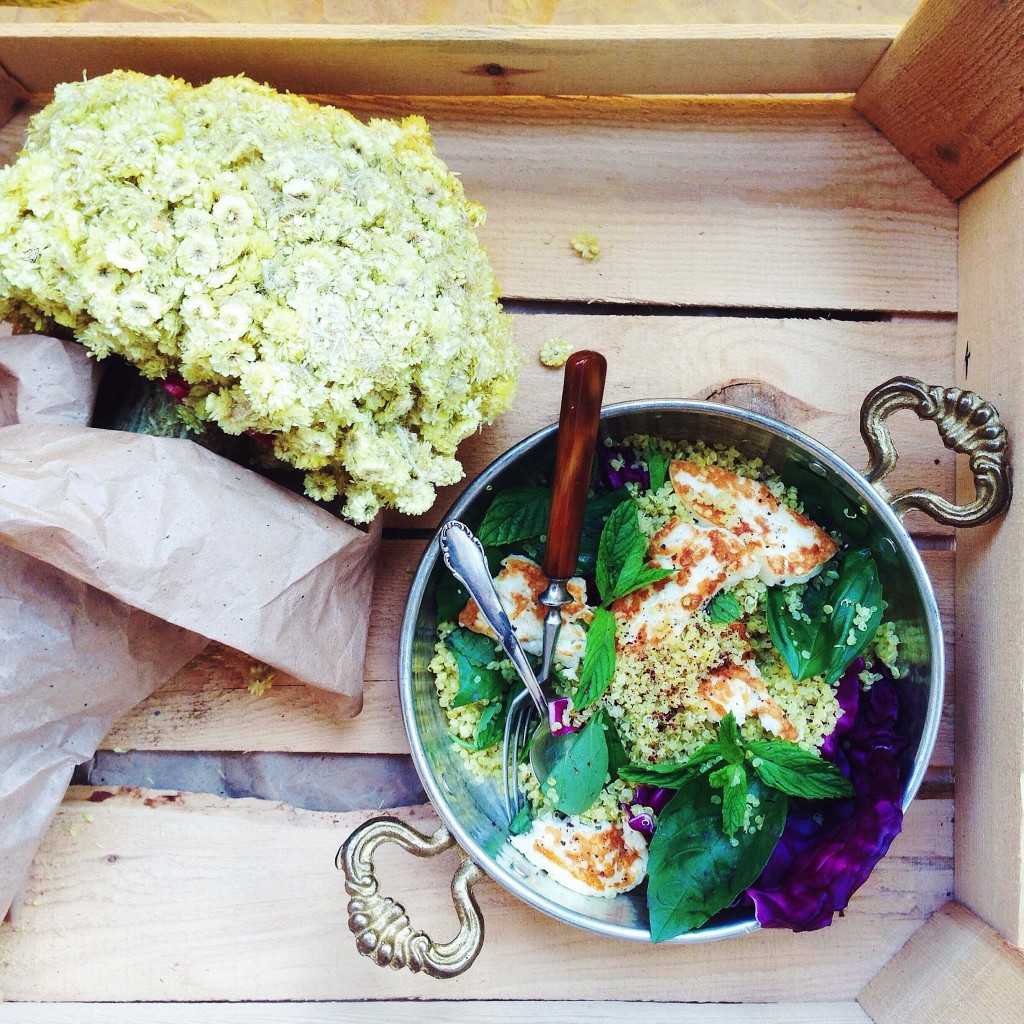 The culprits: Black tahini and coconut butter! The victims: Two broken kitchen machines in less than a week, one of which wasn't even mine.
After destroying two tools in such a short period of time, I had to ask myself whether I
a) own the wrong tools,
b) live in the wrong country or
c) should stay away from 'fancy recipe'-land for a change?
Why? Because I keep thinking, this "Braun/Magic Bullet"-dilemma wouldn't have happened with a Vitamix. And would I have been in Germany instead of Istanbul at the time, I most likely would have simply picked up ready-made coconut butter or tahini at the nearest health food store instead of bothering to make it from scratch. Leaving us with c) and the realisation that too much of Pinterest's rainbow-cake-wonderland-inflow can be destructive at times. 
Recipes don't always have to be enormously elaborate, right? That's why I've decided to slow down a little over the next four weeks. Rather than diving deep into the art of homemade spelt sourdough pizza and vegan coconut yogurt (someday!), I want to rediscover beauty in those humble everyday recipes. Simple measurements and improvisation as opposed to scales and expensive gadgets is what I'm striving for. And that is just how this marvelous fructose free salad came together: Toasted quinoa, grilled halloumi and all the herbs your heart desires, topped with a slightly sour tahini dressing! Enjoy!
Recipe: Toasted Quinoa Salad With Grilled Halloumi, Herbs And Tahini Dressing (Vegetarian, Gluten-free, Fructose Free, Low FODMAP)
Prep Time: 15 minutes • Serves 1
Don't forget that halloumi is very salty in general. Use additional salt sparingly. Feel free to exchange measurements and choice of greens to your liking.
For the quinoa:
1 tbsp garlic oil
1/4 tsp ground turmeric
1 pinch of sea salt
1 1/2 cups of cooked quinoa
1 hand full of mixed fresh herbs, e.g. mint, basil, parsley
1/2 hand full of salat, e.g. chicory, lamb's lettuce or garden lettuce
For the dressing:
1/4-1/2 lemon, juiced
1 tbsp olive oil
1 tsp rice malt syrup
1 tsp tahini
1 pinch freshly ground pepper
4 slices halloumi
1 tsp sesame
In a saucepan gently heat garlic oil, turmeric and salt, add the quinoa and toast for 4-5 minutes until it starts to slightly crisp. Stir occasionally.
In the mean time wash herbs and salad. Chop into bite-sized pieces. Mix all ingredients for the dressing together.
Roll halloumi slices in sesame seeds. Heat a non-stick pan without oil, add halloumi slices and grill for 2-3 minutes on either side until golden brown in colour.
Combine everything and serve immediately.