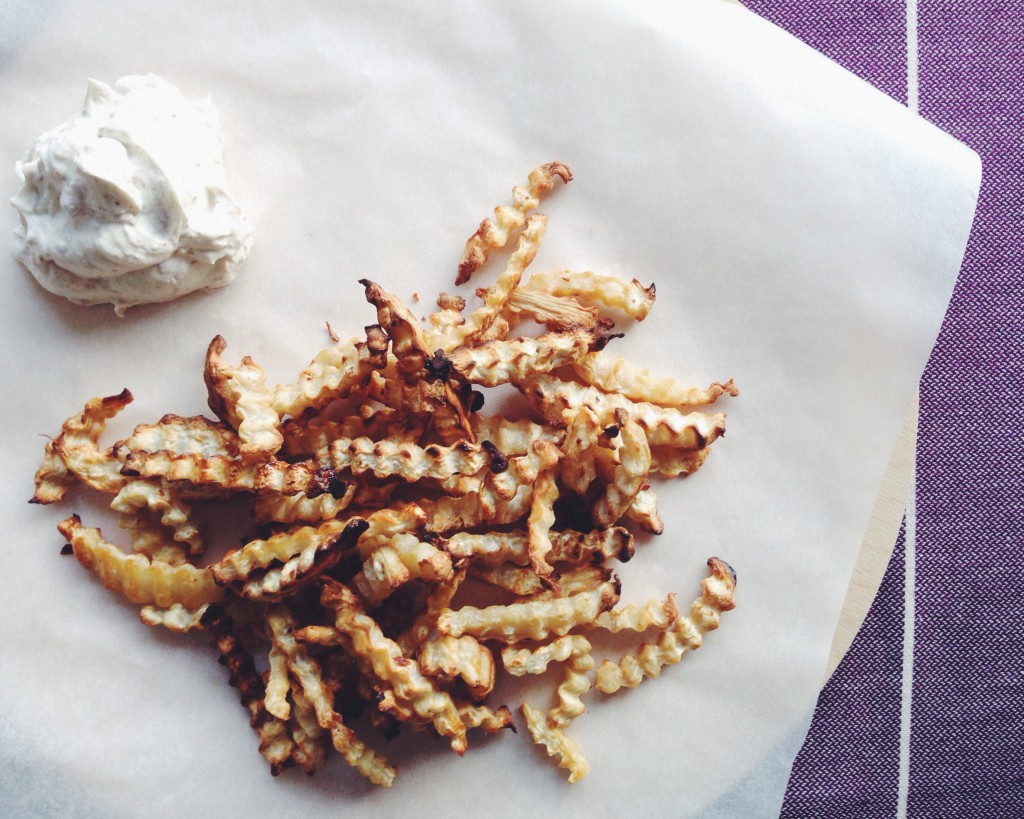 If you take a closer look at my recipe list you might assume I have quite a sweet tooth. Sorry to disappoint you. Though it is true, I used to be a sugar addict, eating lots of sweets up until I was diagnosed with FM. Beyond any doubt, it is my fructose malabsorption I blame most for my sugar cravings. And believe me, I'm more than happy the cravings have finally ceased. Most of the dishes I cook at home are actually more on the savory side and I would always prefer a piece of fenugreek-goat-cheese on a slice of whole spelt bread over a cup of Häagen-Dazs ice cream. I've become a savory girl through and through. To prove that, in my future posts I want to share some more recipes catering to our savory cravings. Today's recipe features one of my favorite winter foods, namely celery root or celeriac. Celeriac is a good substitute for grainy side dishes, as it is quite filling. Besides its health benefits I like the mild and slightly nutty flavor of this magic root. So let's kick off the celery root season with some easy to prepare celeriac fries and an oriental spiced yoghurt dip!

P.S. I'll be on vacation next week, so I might not be as active as usual. You can join me on my trip via Instagram if you like.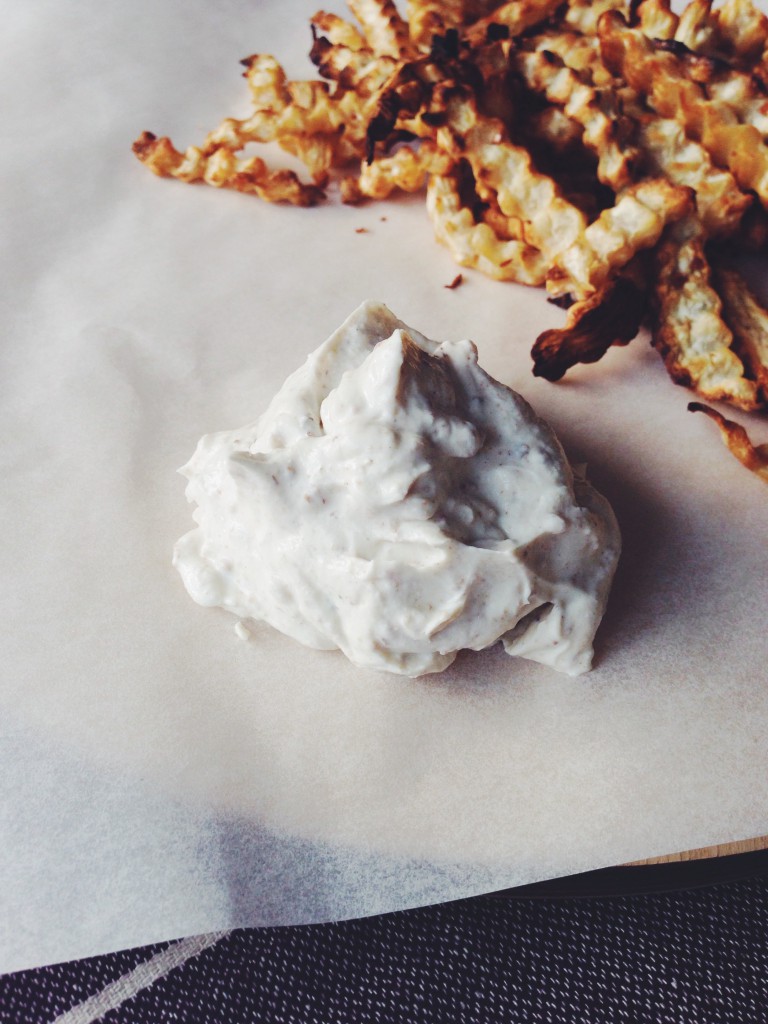 Recipe: Spicy celeriac fries with oriental yoghurt dip (gluten free, low fodmap)
Serves 2
Ingredients celeriac fries
2 medium sized celery roots
2-3 tablespoons olive oil
1/2 teaspoon of sea salt
Pinch of chilli flakes
Ingredients oriental spiced yoghurt dip

1 cup of full fat Greek yoghurt
1/2 teaspoon of fenugreek seeds
1/2 teaspoon of coriander seeds
1/4 teaspoon of ground cumin
Pinch of Himalaya salt, pepper, nutmeg and cinnamon each (adjust amount to your personal taste)
Preheat the oven to 400° F. Peel the celeriac with a sharp knife and cut it into wedges, the size you like your fries. Mix celeriac fries with salt, chili flakes and olive oil and toll until all fries are evenly covered with marinade. Don't go overboard with the oil, otherwise the fries will turn out too soggy.
Bake for about 30-40 minutes (everyone's oven heats differently) until lightly golden and crisp, depending on your oven. Flip them approximately every 10 Minutes so they brown evenly.
In the meantime prepare the dip. Slightly roast fenugreek and coriander seeds in a pan (do not add any oil or butter). Mix roasted seeds with other spices in a mortar and crush thoroughly with the pestle. Combine spices with the yoghurt, give it a good stir and let rest until fries are ready.
Serve with yoghurt dip and your favorite salad or a piece of good quality meat on the side. Enjoy!