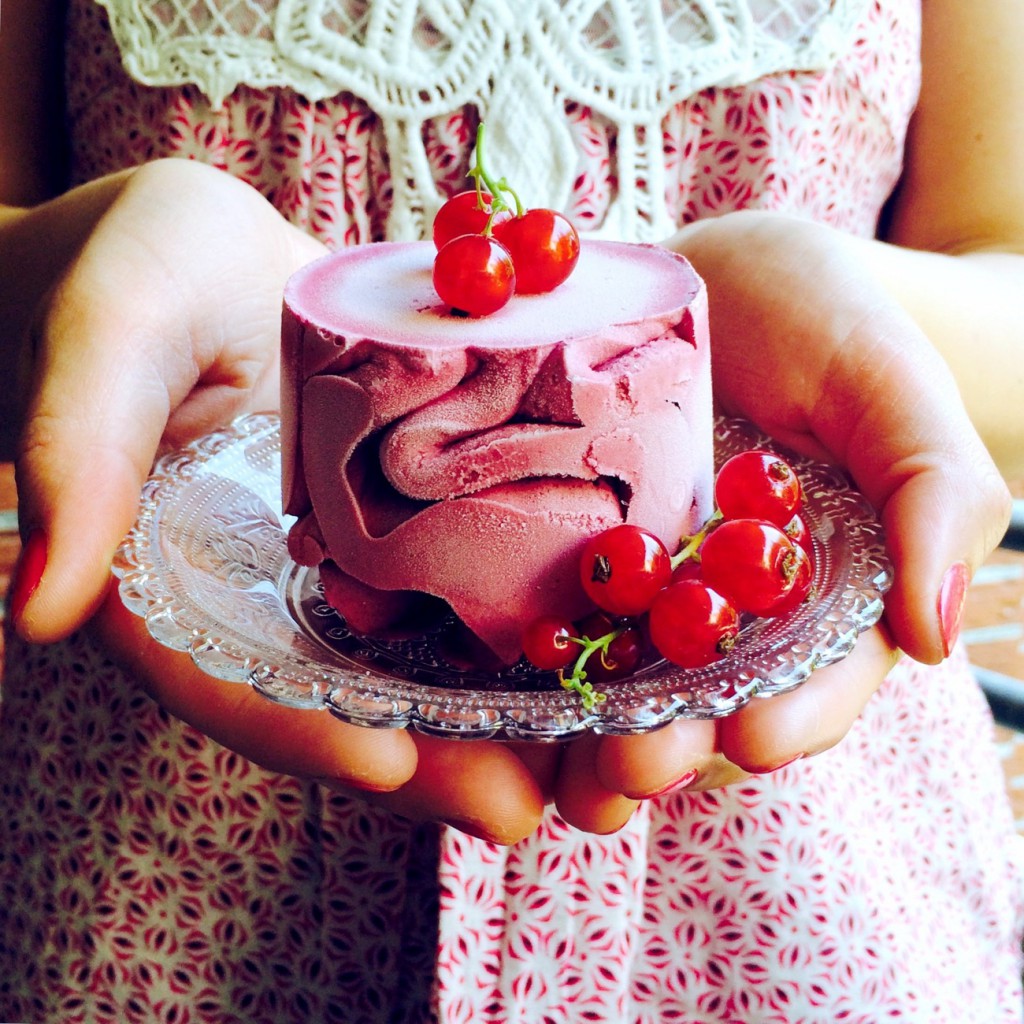 For once I'm taking the back seat. Instead of letting my own voice do the talking, I asked my lovely sister Derya to write the very first guest post on Fructopia. Usually busy studying and shooting YouTube videos, Derya loves to spend most of her leisure time in the kitchen developing sneaky little sugar free treats. Naturally she was my first choice to review a new fructose friendly and refreshing treat for you: Coconut ice cream! Unfortunately this product is only available in Germany for now. We didn't want to deprive you of these gorgeous images though. That's why I'm sharing my translated version of her write-up with you here. Enjoy!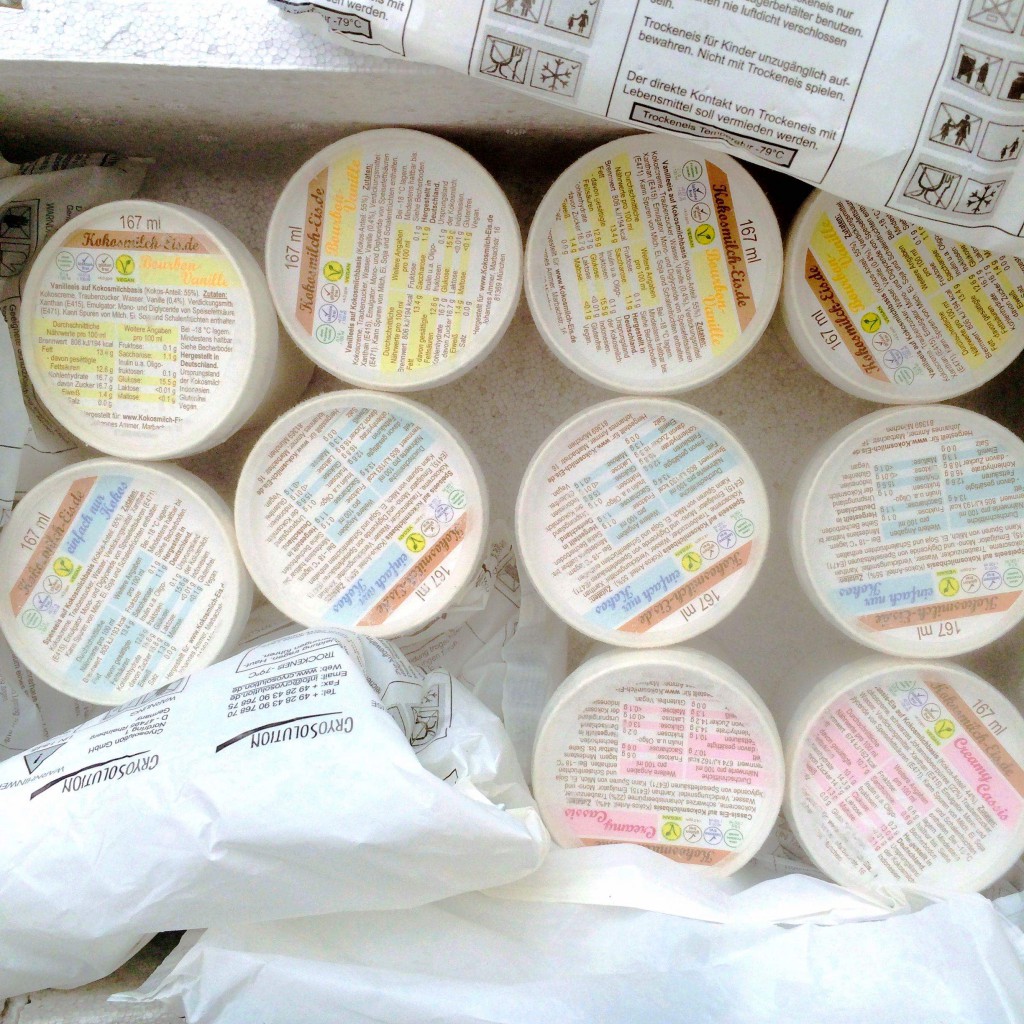 Tuesday, 11:00 o'clock on the dot, me already at the door, impatiently waiting for my order to arrive, when the doorbell rings. A few seconds later I find myself opening the box, a gentle stream of cool air hitting my face and my hands reaching out to retrieve the cup of ice-cream, safely tucked away in the parcel just delivered by the mailman.
I'm not even joking. That's how excited I was to try this.
Fructose Friendly, Vegan Coconut Ice Cream By Mailorder
In case you can't wait to get to the end of this review, just order your personal share of fructose free ice cream via Kokosmilch-Eis.de and get it delivered straight to your doorstep, while you finish up reading this post. Simply choose between the currently available classic coconut bourbon vanilla, plain coconut and coconut creamy cassis variations, state your preferred day and time of delivery and you are ready to go. With a smart dry ice packaging, they make sure the cooling chain isn't interrupted along the way. Imagine this heat sensitive parcel being dropped off at your neighbour's place, while you're out. I don't think they'd be too happy about melted ice cream dripping on their carpet.
Now you may be asking yourselves, "why on earth would I order ice cream online in the first place?" A legitimate question.
Coconut ice cream: Fructose friendly, vegan and gluten free
Let me explain: This coconut ice cream is truly amazing and the first commercial, fructose friendly ice cream I've seen so far in Germany. A real frozen gem! Being vegan, gluten and dairy free all in one, it caters to almost all dietary restrictions. The brand cultivates a "no added sugars, no artificial flavours" policy, which I really love. I'm sure you can find some vegan ice cream close to where you live, but something as natural and tummy friendly as this is generally hard to come by.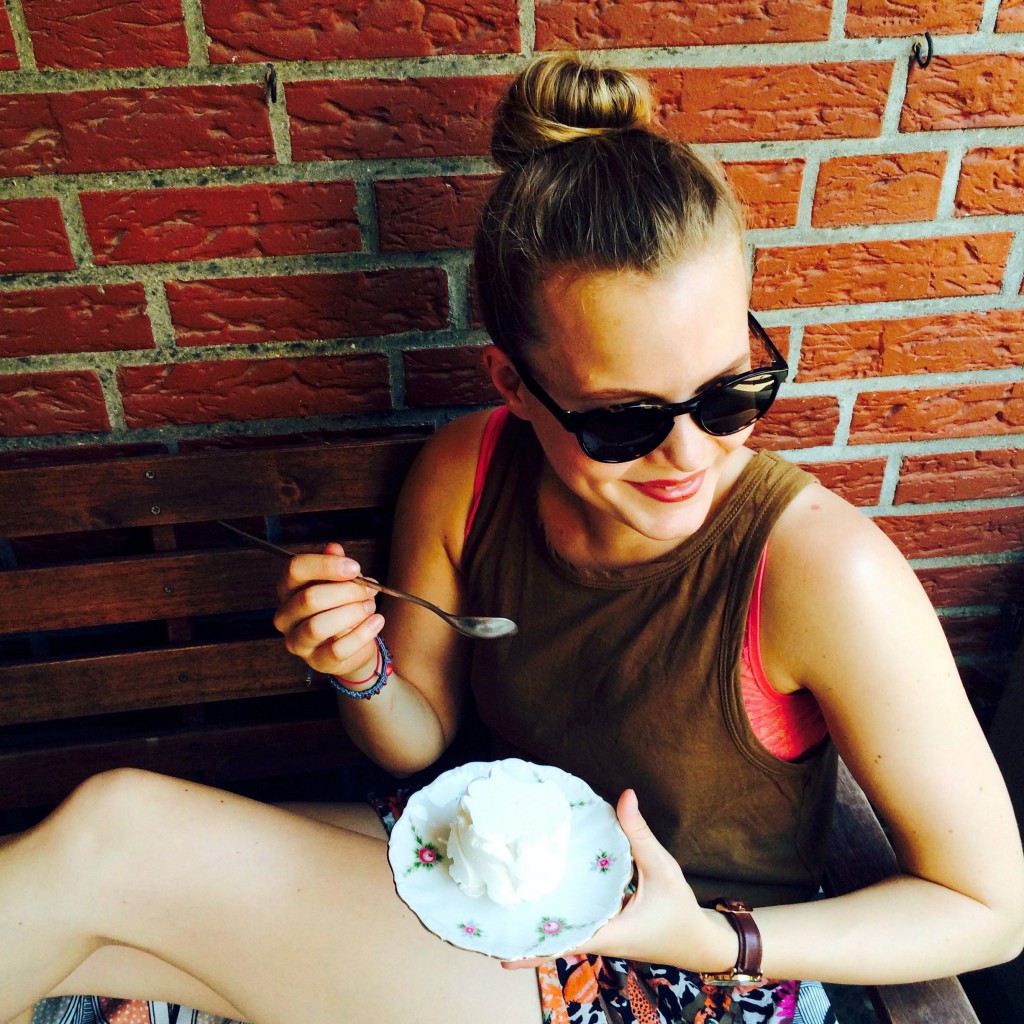 This coconut ice cream sure lives up to its name: With a strong coconut flavour, all three variations are a coconut lover's dream come true. I invited a couple of friends over for the tasting. Nobody seemed to mind that this was probably by far the healthiest ice cream they'd ever had. Of all three flavours, creamy-cassis was everyone's favourite. A perfect little moment of joy!
Priced at 3,99 euros per cup the ice cream will remain a treat for special occasions, but it's clearly worth the cash. Shipping costs are a little higher compared to  normal, non-frozen goods, but then again, how often do you purchase ice cream on the internet? To make up for that, shipping is free of charge on your first order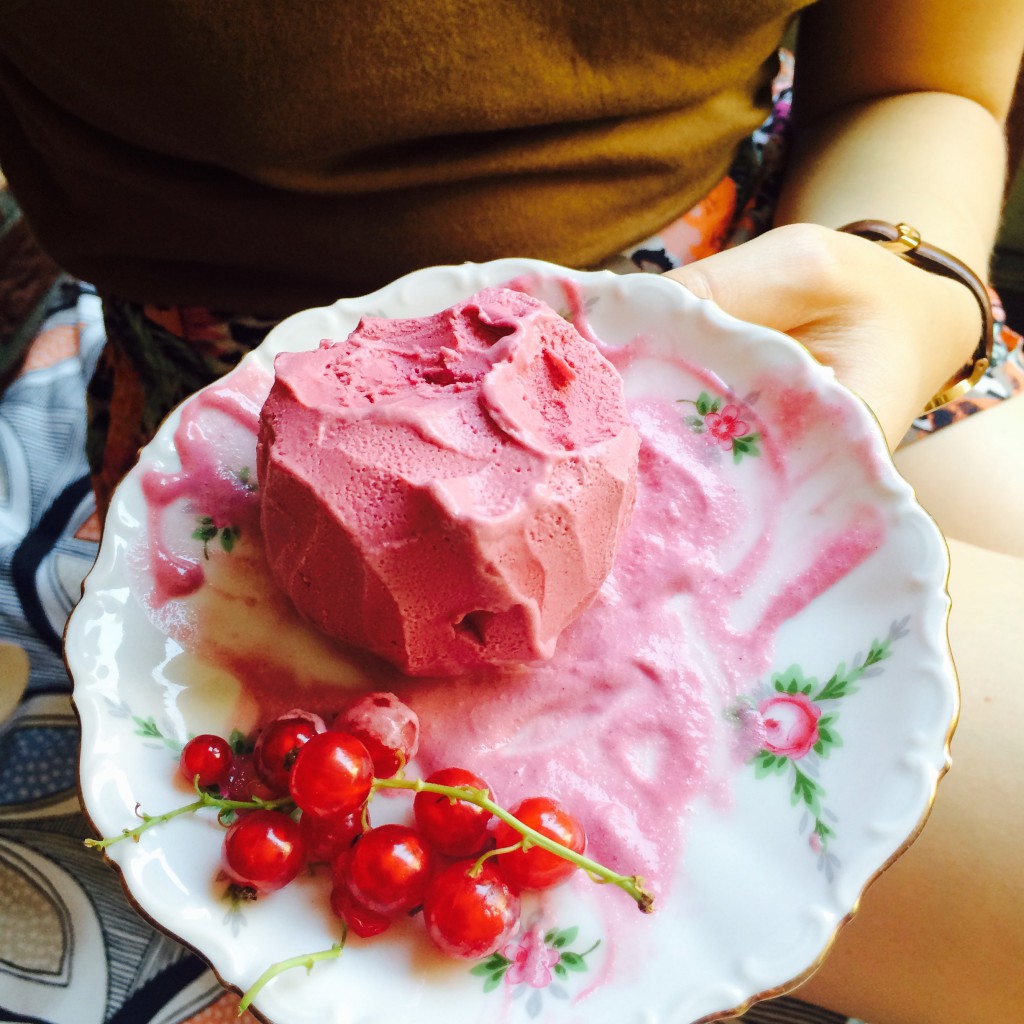 To sum things up: This coconut ice cream is truly addictive. Even though it's always fun sharing, I easily ate a whole cup (175 ml) on my own, without needing to worry about a bloated stomach or pain afterwards. I didn't experience any symptoms at all and I am kind of relieved to finally see products like this becoming available in Germany. So hurry up, get your dose of coconut ice cream while summer lasts!
Thanks to Hannes over at Kokosmilch-Eis for giving us the opportunity to try this ice cream and to my sister for this nice little write-up!
The free product samples in this post were provided by Kokosmilch-Eis.de. I did not receive monetary compensation for this post. All opinions expressed are mine and my sister's honest thoughts.