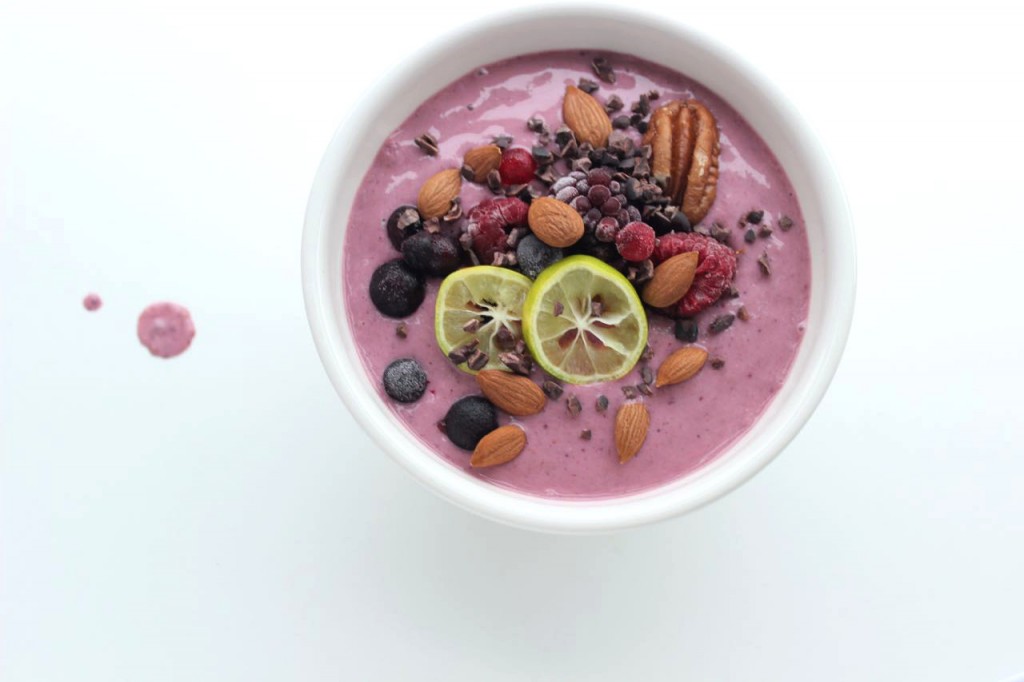 Morning journal, meditation, oil pulling, breakfast recipes: Lately nothing fascinates me more than the art of starting the day in beautiful and productive fashion. The possibilities are endless. It begins with the multiple candidates for first drink of the day, be it hot lemon water, bulletproof coffee or fresh rosemary tea (insider tip if you are always freezing!). Breakfast yes or no? Some yoga sun salutations or straight to work? Everybody has their own way of claiming the day's first sunbeams.
Seeing as the morning hours hold such a precious place in my heart, I thought it might be time to find out how other talented bloggers and bloggerettes start their day. And so the idea for my new morning interview series on FRUCTOPIA was born! So instead of asking "How was your night?", from now on I'll rather be asking "How was your morning?"
To break ground I'd like to introduce you to a very healthy and happy lady: Please meet Steffi, fellow blogger from healthyhappysteffi.com and freshly graduated nutritionist. Browsing through her blog assures me that she will breathe new life into the antiquated work of nutritionists in Germany. Not only, does she have first-hand knowledge when it comes to food intolerances, having successfully eliminated dairy, gluten and sugar from her diet, but she still manages to create delicious recipes (make sure to check out her Instagram profile!). Basically she breaks down hard to digest knowledge about food into fun little readable and edible bites. Great stuff! Now let's give a warm welcome to Steffi!
Good morning Steffi! Let's get to know you!
My name is Steffi, I live in Frankfurt, Germany and I love life! That's why my food sensitivities (gluten, casein, eggs, almonds) don't bring me down. On the contrary: they motivate me to try and discover new things. This is also the message I want to spread on my blog. Healthy, gluten free, vegan and sugar free food is not boring or grey, but colourful and diverse! For me it changed my whole life and how I feel and therefore it is no duty or obligation for me, but rather a natural and necessary pleasure.
'Morning Glory' or 'My Life Nightlife'?
Definitely: Morning Glory! Although I love to go out and have fun until dawn, I still love to
get up early and I am always fit and good-humored.
What's the first thing you do/see, when you open your eyes?
I look for my slippers and check the weather.
When are you usually on your feet?
I get up 2-3 hours before I leave the house. That is around 7 am.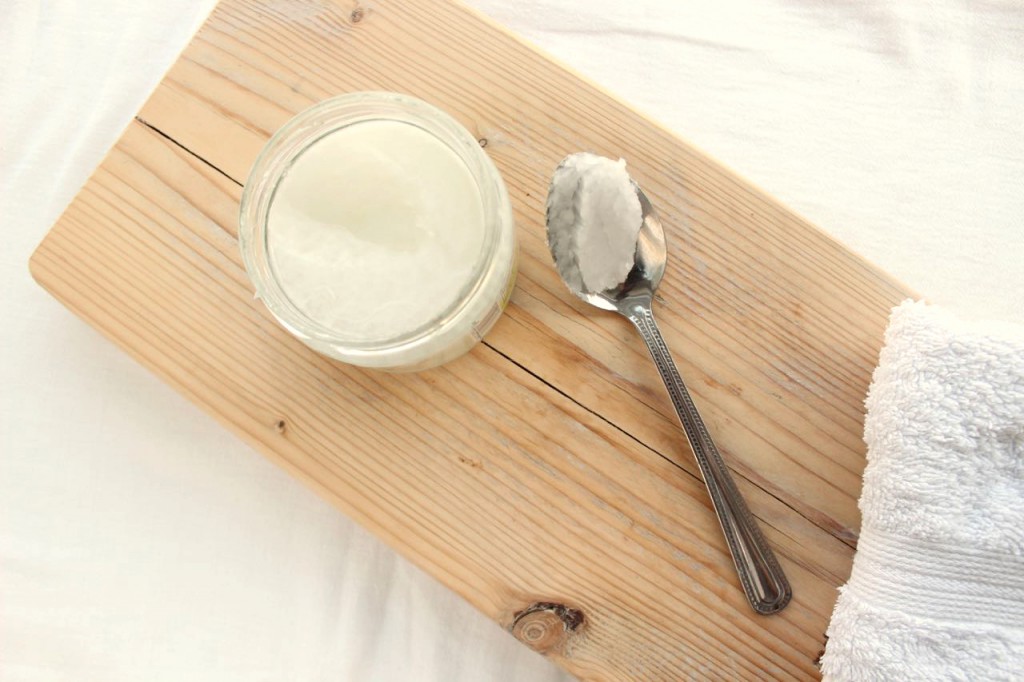 What's your morning routine?
Oh, I have many morning routines! First I beginn with oil pulling (an Ayurvedic technique). First I brush my tongue and then swish one tablespoon of oil (coconut or sesame oil) around in my mouth for 20 minutes, while checking my emails or the news. This might look stupid, but that's OK for me because it detoxes my body, is great for skin and teeth and I'm almost addicted to it by now 😉 Then I brush my teeth and drink a glass of warm water with fresh lemon. It's the perfect alkaline start, aids digestion and strengthens your immune system! After that I'll have breakfast (smoothies, juices, muesli or porridge). Since I am a huge breakfast fan, I always take some photos of it and post it on Instagram. Then I go have a shower and head off to work.
If I don't … in the morning, my day is over before it even started.
… eat breakfast!!!
Coffee or tea or …?
Tea. And smoothies, juices, water.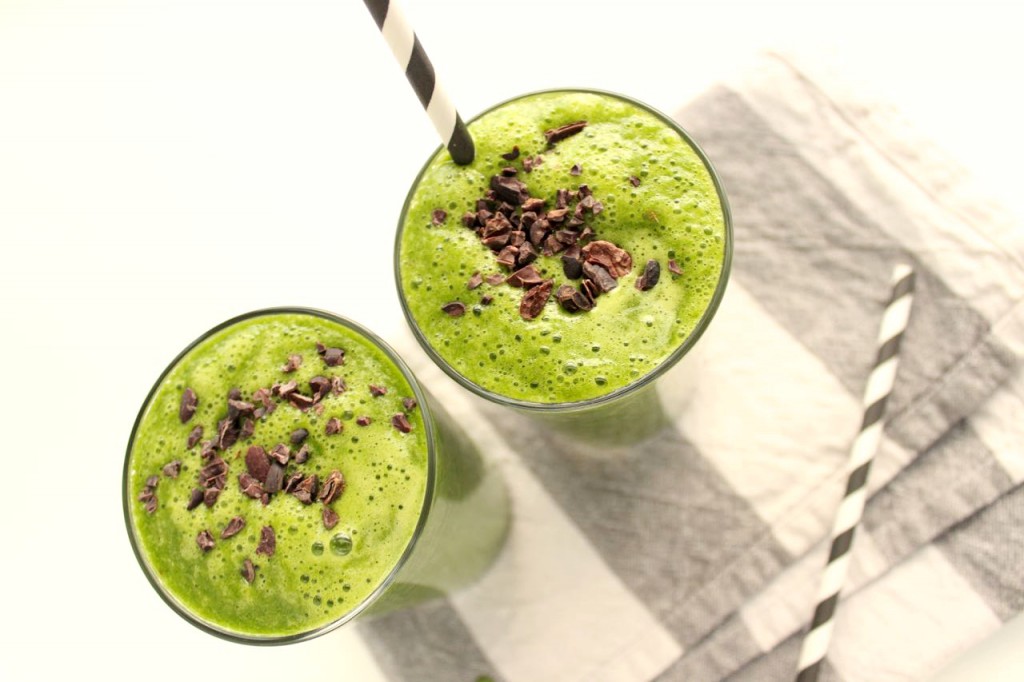 Breakfast is …
Feeling at home. And always a great pleasure for me. I love having
breakfast with family and friends for hours on the weekend!
What type of breakfast is sure to get you on your feet?
I really love porridge (especially in winter) and all kinds of muesli and granola (I have a very
well-stocked muesli bar at home with loads of nuts, dried fruits, seeds etc.). You definitely
have to try my porridge. Here's the list of ingredients (for 1-2 servings):
• 1 cup (gluten-free) oats
• hot water or milk (e.g. coconut, almond, rice or cow's milk)
• 1 handful of roughly chopped nuts (such as walnuts, pecans, almonds)
• 1/2 handful of dried cranberries
• chopped fruit (I always take 1 banana + 1 handful of other fruits like berries, apricots)
• 1-2 tbsp rice syrup •  1 tbsp cinnamon or cocoa
additional ingredient ideas: coconut flakes, chia, flax seeds, cocoa nibs, vanilla
Soak Oats in hot water or milk (so that it is completely covered) for about 10 minutes. Then mix all ingredients together. Put the mixture in a baking dish and garnish with banana slices (that's the best part of it, when it comes fresh from the oven!!). Bake 15-20 minutes at 180 ° C (top/bottom heat) and enjoy!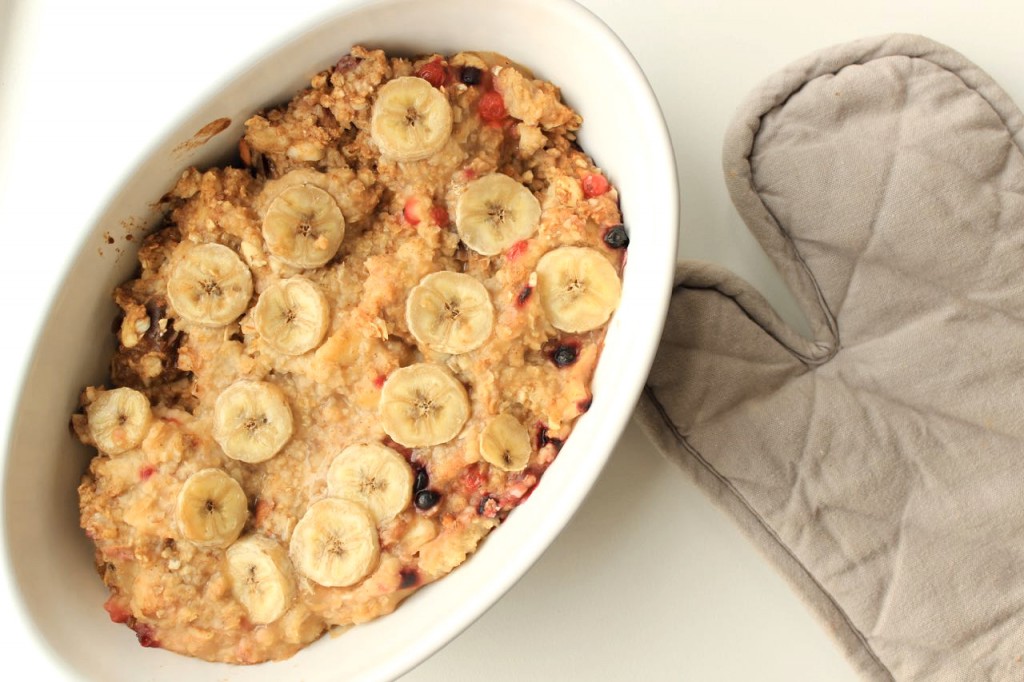 A perfect morning includes …
Sunshine, delicious breakfast, plenty of time and good company.
Which product is a morning essential?
Definitely coconut oil! I use it for oil pulling, in smoothies
and juices and as a body oil after showering.
What does your partner, roommate, family say/think about your 'morning self'?
Haha, I guess they love my morning self! Because I am always good-humored and make breakfast
for everybody. Even on workdays (at least some fresh fruits and muesli for take-away).
Thank you Steffi for your time and those gorgeous pictures!
Make sure to follow Steffi on Instagram, Facebook and her blog not to miss any of her future posts!