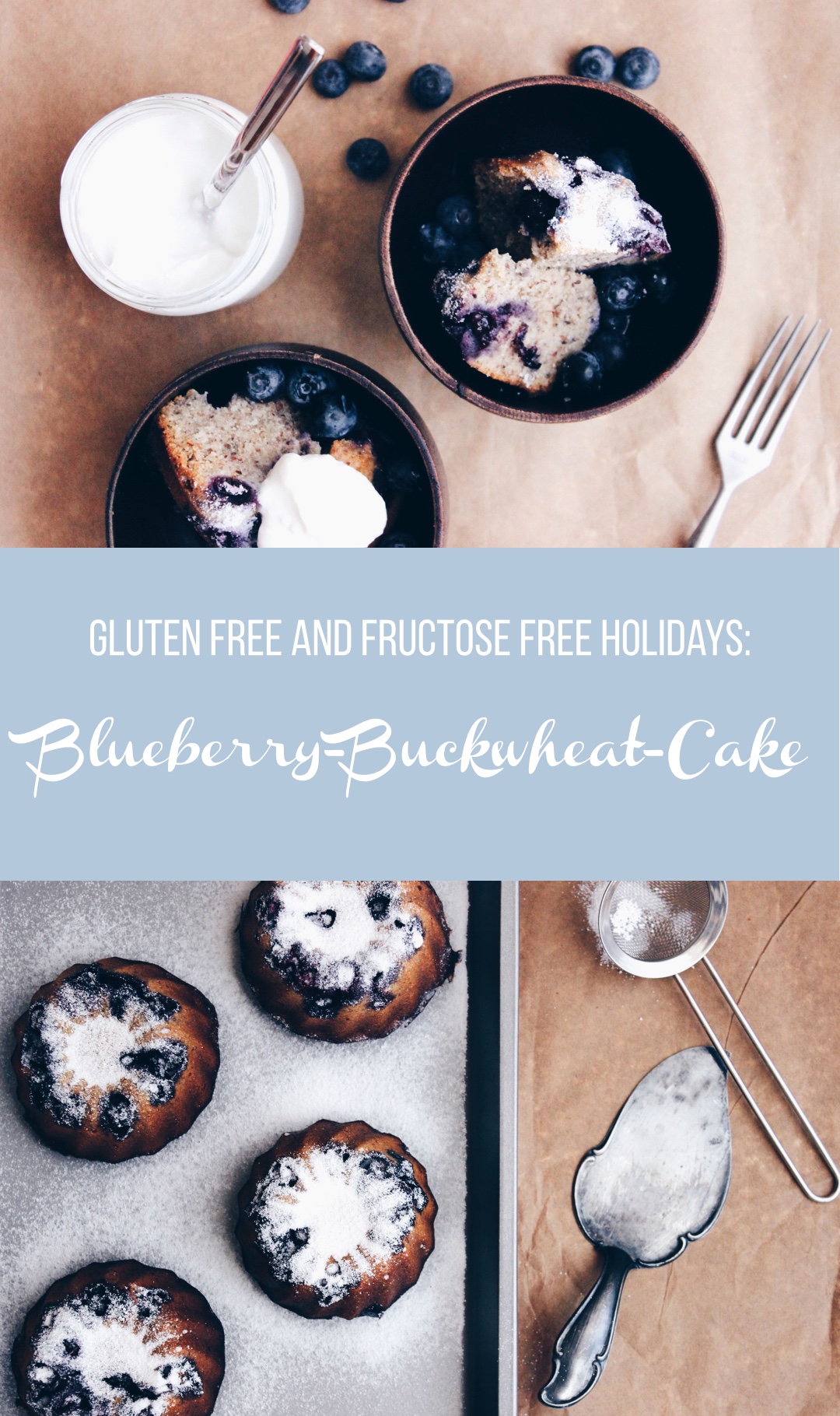 Sound familiar?
I made a cake and am super excited to treat my family members to a healthy and sugar free dessert for the holidays. Everybody gathers around the table and happily digs into piles of Easter bread, juicy carrot cakes and delicate chocolates. Lightyears seem to have passed since the last holidays. One by one, tense shoulders around the table loosen up and even my guilt-free cake receives some attention.
Right when I'm about to put on a content smile, thinking how nice it is that people finally seem to appreciate healthier alternatives instead of the usual sugar bombs, I get hit by a wave of comments again: "Your cake tastes really good, like, really healthy! A little bit like bread… Really good. I would just add a bit more sugar the next time."
Duh! I mean that's the whole point about fructose free cooking, right?
Usually I'd blat out something like, "Instead of complaining about the missing sugar, maybe you should reconsider how your Snickers and Doritos-corrupted taste buds are messing with you, if you perceive everything containing less than 200g of sugar as bread!"
But this Easter I'm planning to keep my mouth shut. If I get the same comments I'll just put on a polite smile. Just like when somebody is speaking Turkish to me at the speed of light, leaving me completely clueless. Seriously though, I've decided that there are moments, when it's just not worth it getting worked up about this whole sugar topic.
I'll just concentrate on my gluten and sugar free blueberry-buckwheat-cake instead. After all, the less they eat, the more there is for me. I'm kind of starting to like this strategy.
At least until the Easter holidays are over.
After Easter I'll be sure to resort to my good old anti-sugar activism.
Sound familiar?
Recipe: Gluten Free Blueberry-Buckwheat-Cake (sugar free, fructose friendly)
Makes one bundt cake (about 9 inches) or 4 smaller bundt cakes. I know it's not quite blueberry season yet, but I just couldn't resist sneaking a small pack into my bag on my last trip to Berlin as they are not cultivated in Turkey and are thus way beyond affordable. (A pack of imported blueberry costs around 8 € here in Istanbul!) Buckwheat and blueberries go extremely well together. To me they look like the perfect couple from a different era and, when combined, make for a delicious rustic taste. That's why I love to serve them with fluffy cream or tingling lemon curd (recipe below). If you'd like to stick to seasonal produce go ahead. I'm sure strawberries taste just as delicious. Instead of rice syrup I used fructose free corn-sugar this time. I know, this sounds confusing. Thinking of corn-sugar, only one thing comes to my mind: high fructose corn-syrup. But my trusted brand Frusano developed a type of corn-sugar that is completely free of fructose! It tastes amazing and works extremely well in baked goods. Hopefully you'll be able to get your hands on it sometime soon!
4 eggs
125g unsalted butter, room temperature, + more to grease the pan
120g fructose free corn-sugar by Frusano
125g ground hazelnuts or almonds
100g buckwheat flour
1/4 tsp ground vanilla, or 1/2 scraped vanilla bean
125g blueberries
Additionally:
fructose free corn-sugar to sprinkle on top, *optional
more blueberries for serving, *optional
cream or lemon curd for serving, the latter highly recommended (recipe below)
Grease the pan and set aside. Preheat oven to 350° F.
Carefully separate eggs. Make sure to keep all yolk out of the egg white or it won't stiffen. Store egg white in fridge until ready to use.
In a bowl whisk egg yolks, butter and corn-sugar until foamy. In another bowl mix nut flour, buckwheat flour and vanilla. With a wooden spoon slowly fold flour mixture into egg mixture. With a pinch of corn-sugar beat the egg whites until stiff and carefully fold into the batter.
Pour batter into prepared pan and bake for 40-50 minutes until an inserted toothpick comes out clean. Allow to cool for 10 minutes before removing from pan. Serve warm or wrap in cling film and store in fridge until ready to serve. Reheat before serving if you like.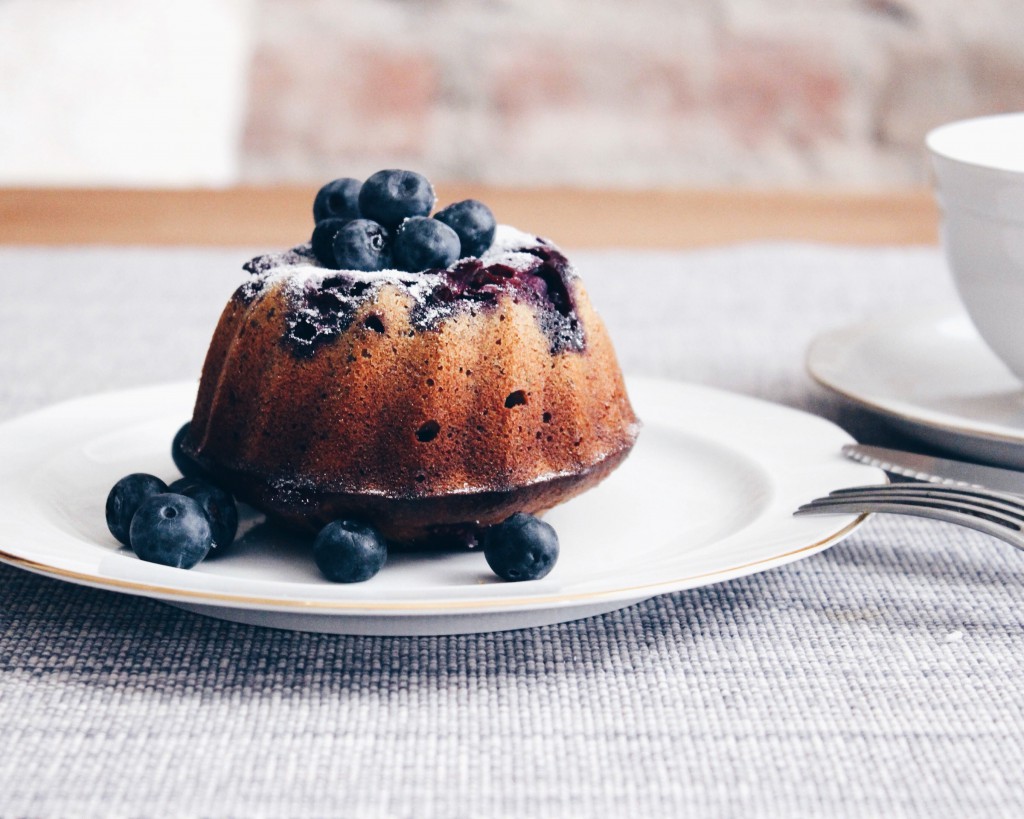 Fructose Free Lemon curd (slightly adapted from David Lebovitz's recipe) 
You need quite a few bowls for this recipe. If you happen to have a friend with you in the kitchen make sure to involve her/him. This makes things a lot easier. I used only half of the original recipe. 
grated zest of two lemons
1/2 cup (125ml) freshly squeezed lemon juice
6 tablespoons (85g) unsalted butter, cubed
1/4 cup (50g) fructose free corn-sugar
2 large eggs
2 large egg yolks
Zest two of the lemons into a medium-sized bowl, place a finely meshed strainer on top and set aside.
In a small saucepan, melt the butter, lemon juice and sugar, stirring occasionally. As soon as the butter is melted take off heat.
In another bowl, mix together the eggs and yolks. Slowly pour in the butter mixture, whisking constantly. If possible get a helping hand to pour the mixture in for you so you can focus on whisking. Pour the mixture back into the saucepan and heat again. Stir constantly until the mixture thickens. It will happen quickly in about 2-3 minutes. Don't worry about tiny bits of cooked egg whites that might appear, that's normal.
Immediately strain the thickened curd through the prepared strainer. Scrape the curd through the strainer to get most of it through. Wipe the spatula clean then use it to scrape the curd off the bottom of the strainer and into the bowl.
Stir the curd frequently to let the steam out and let cool for about 10 minutes. Serve immediately or store in the fridge until ready to serve.
David says, the lemon curd will keep for up to ten days in the refrigerator. Mine is usually gone after a day anyway.