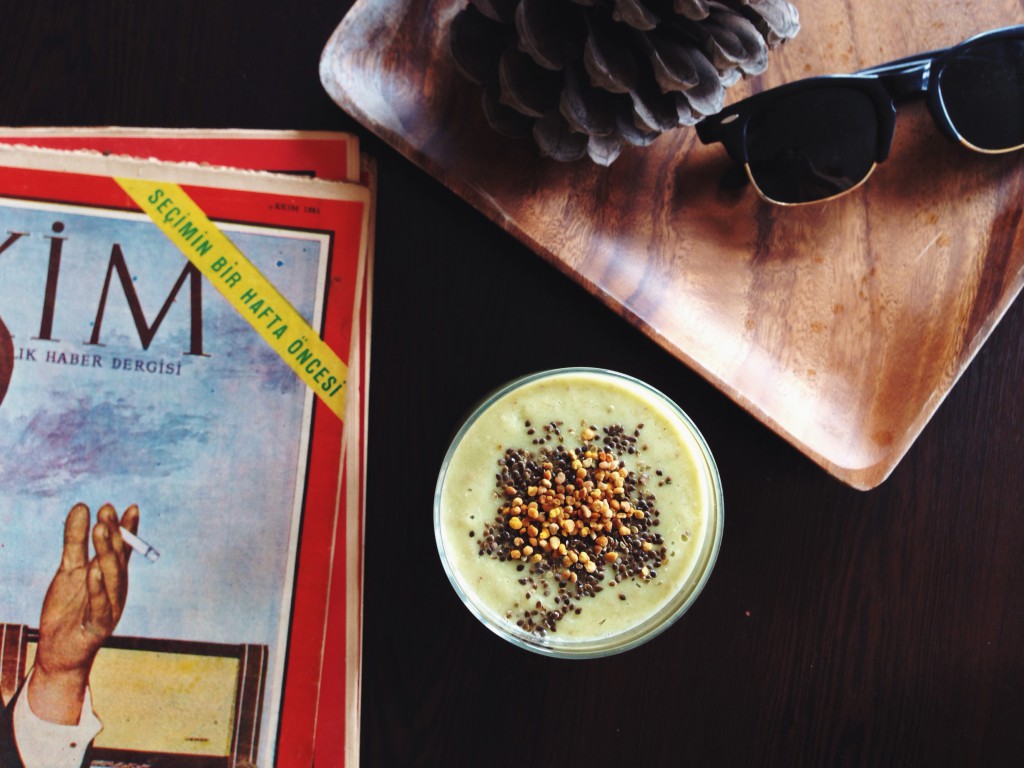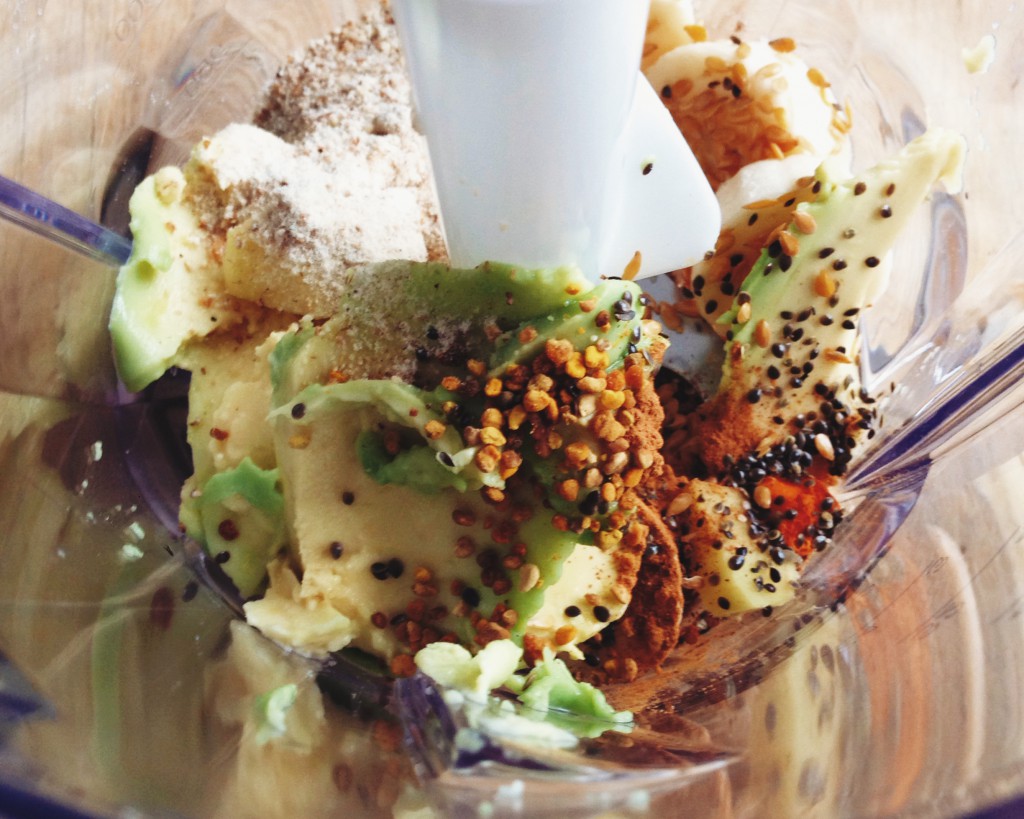 When it comes to breakfast, pretty much everyone has his or her own idea of the "perfect" set-up. The choices are endless, be it cold or warm, liquid or solid, savory or sweet, or nothing at all. Since being diagnosed with FM breakfast is not only mandatory for me but also a way to start my day in a calmer manner. It's a chance for me to be nice to my stomach first thing in the morning, so that it won't be too upset later in the day if something wrong comes along. Whenever I skip breakfast entirely the day is basically ruined. Then all I think about is 'how on earth will I get something quick to eat on the way to wherever I'm headed. Which is, as you probably know yourselves, rather impossible. So breakfast has become a very important part of my morning routine. 
Options being somewhat limited for us, it's easy to stick with the one meal we like that doesn't upset our stomachs. As I am constantly freezing I'm in love with my bowl of warm oatmeal, which I discovered last fall. It tastes good and warms me from the inside. However, now and then, I do crave something different. I've experienced that my stomach and thus my digestion tends to get lazy, when I feed it the same thing everyday.
So I went into the kitchen one morning last week and finally put my newly acquired blender to use. I gathered all my favorite foods and came up with one heck of a fructose friendly smoothie. Even though I actually prefer to chew on something solid, it was hard not to fall in love with this creation. It is a true blend of flavors (no pun intended). The avocado gives it a silky touch, while the turmeric adds a hearty taste and ginger and cinnamon fire up digestion adding warmth and spice. The seeds give it a subtle crunch and add valuable seed oil. The tiger nut and banana add natural sweetness before the bee pollen tops it off with a taste of summer. Still not convinced? How about it leaving you energized for the rest of the day? 🙂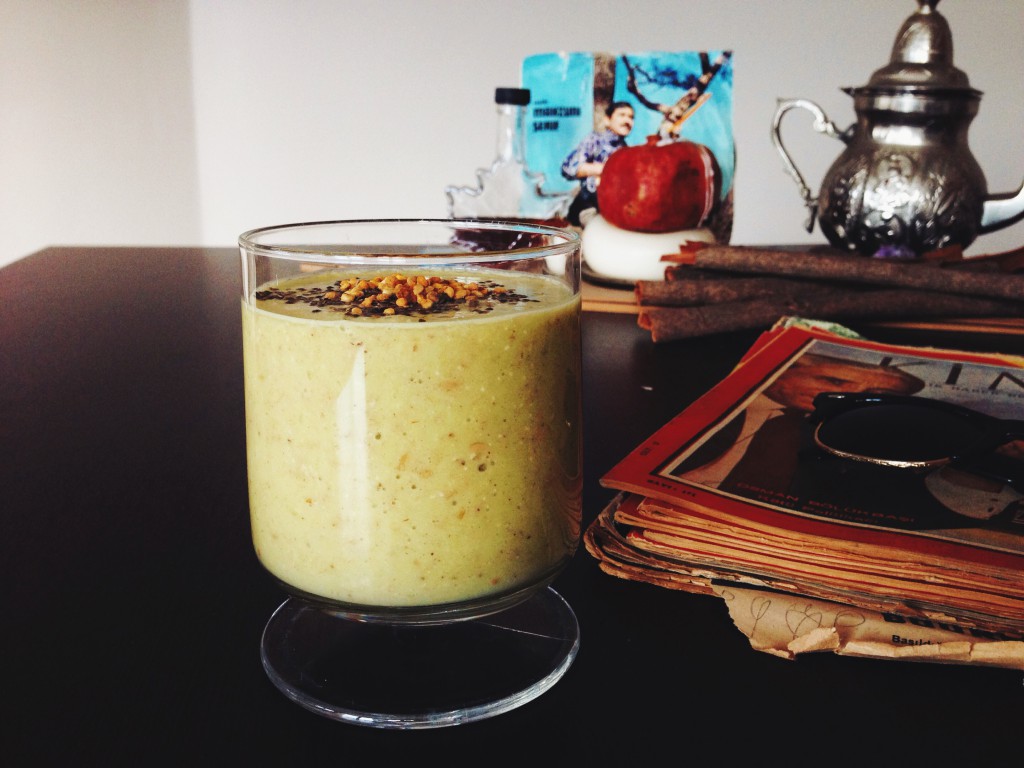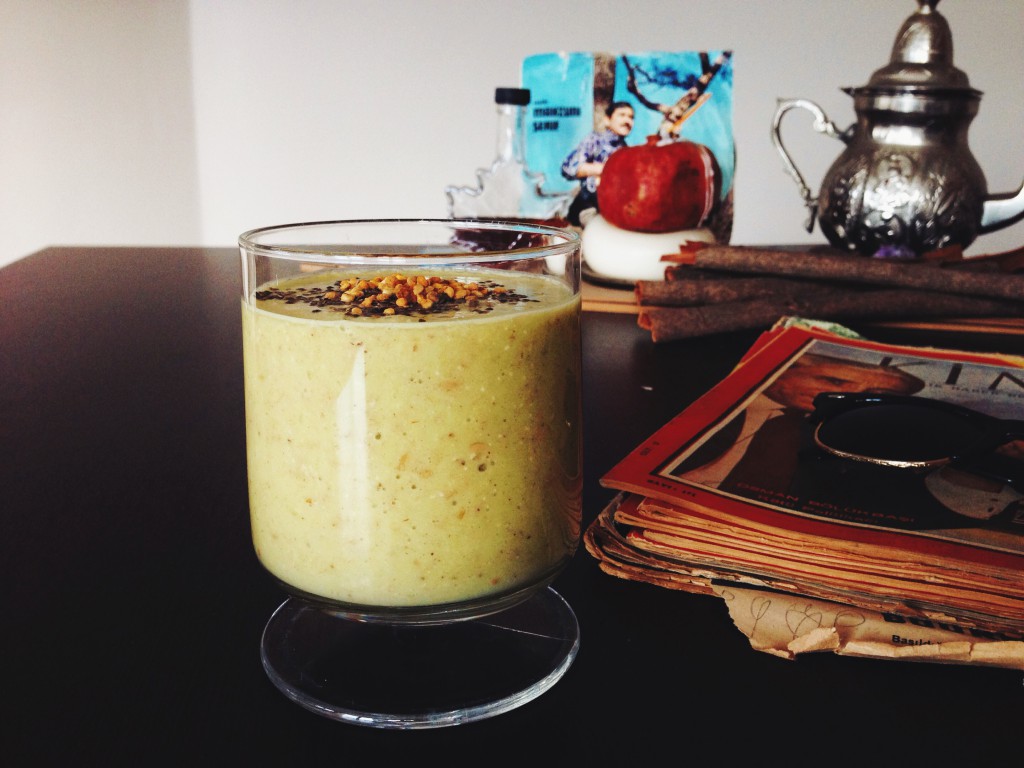 Fructose Friendly Smoothie (Serves 1)

Some of the ingredients might sound a little exotic to you, but you should be able to get most of them at your local health store. Do your body a favor and make them staples in your pantry. Nettle seeds for example are strengthening, great for hair and nails, also helping with chronic exhaustion and adrenal fatigue. Bee pollen act as a natural antihistamine (more here). On a side note, I try not to be too hard on my stomach by adding lukewarm water to my smoothie thus sparing it the effort of bringing the food up to body temperature. This happens every time you eat something, making it essential to break down the food properly beforehand. And finally, as usual, please feel free to tinker around with the ingredients and adjust to your taste and tolerance level.
1 medium banana (about 120 grams)
1/2 avocado
2 tbs ground tiger nut or nut butter of your choice
1 tbsp golden flaxseeds
1 tsp fresh ginger
1 tsp fresh turmeric
pinch of cinnamon
1 tsp nettle seeds*
1 tsp bee pollen*

enough water (see note above), until your preferred consistency is reached
Put all ingredients except water in a blender and blend until smooth, about 10 seconds. Slowly add water, pulse, repeat until preferred consistency is reached. I added about 5 oz (150 ml), which results in a very creamy smoothie. Pour into a glass and enjoy. Good morning!
* if consuming for the first time, start with 1/2 tsp, give your body some time to slowly get used to the newly introduced food