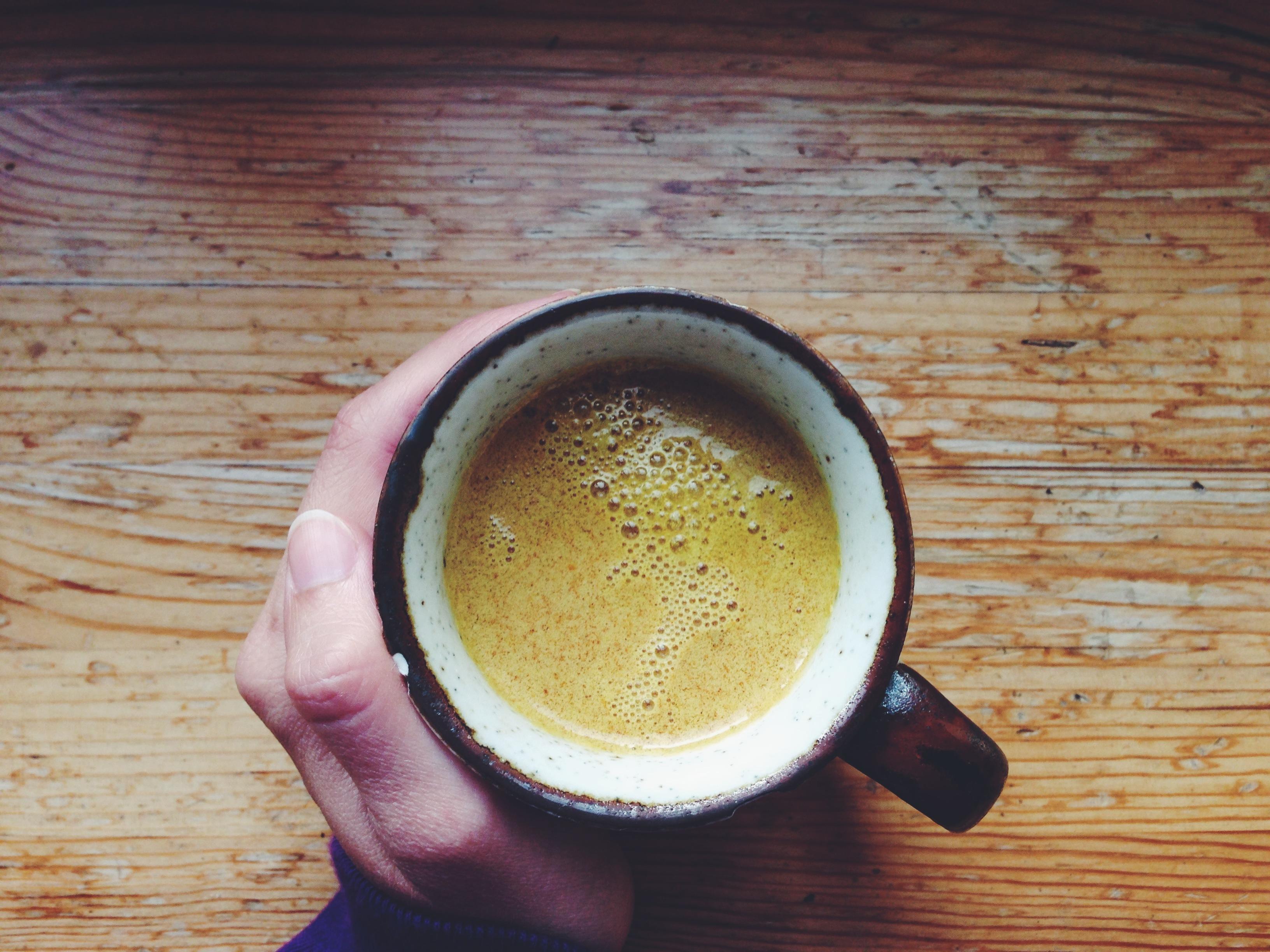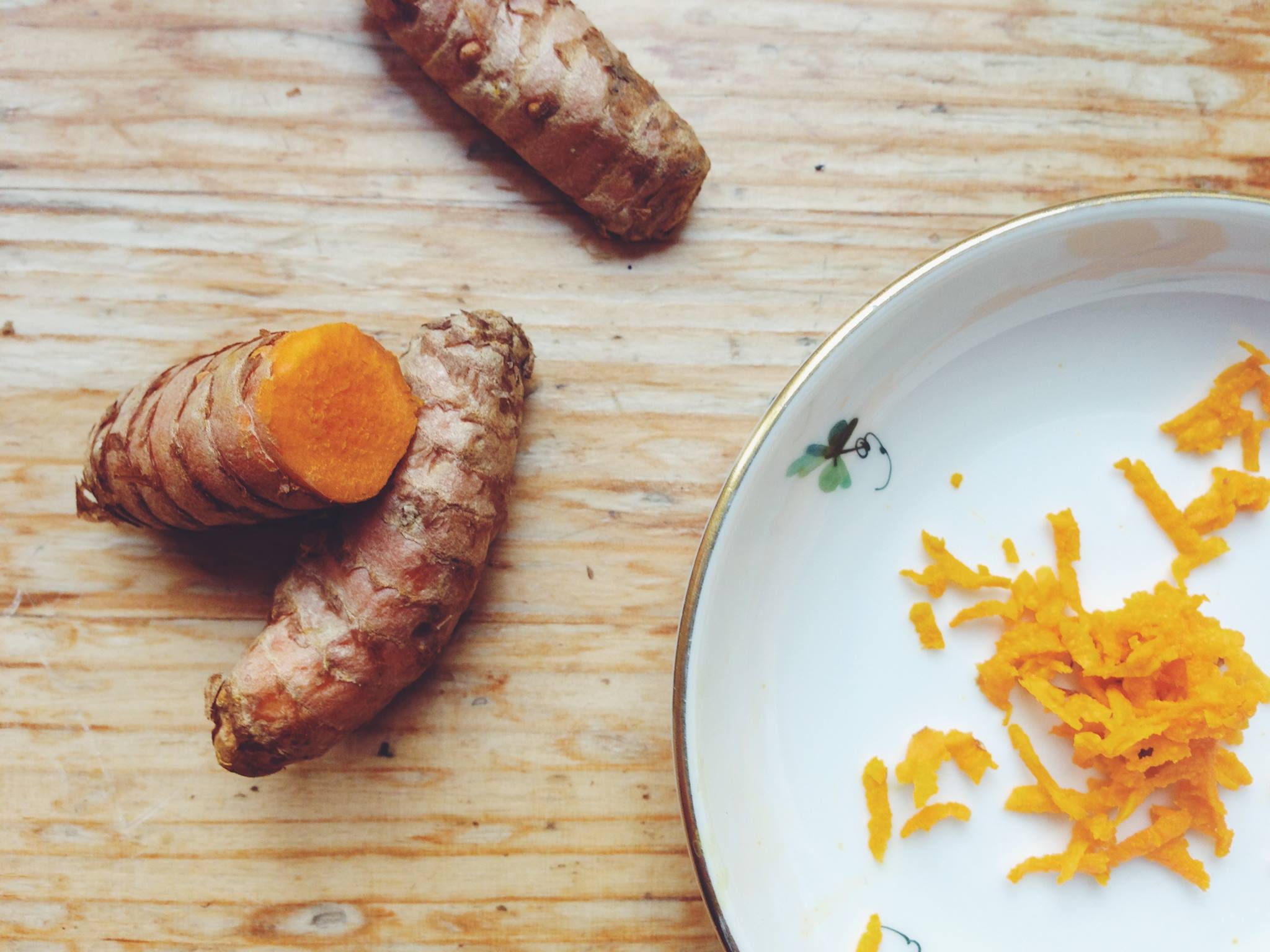 So far Berlin has been treating us with grey skies and proper fall showers. A wonderful excuse to stay at home, sit by the window with a blanket, your favorite mug in your hand, sipping on a hot drink warming you from the inside. For now the space in my mug is reserved for turmeric milk. Naturally sweet and spicy at the same time.
Fructose free Turmeric milk (one serving)
1 cup unsweetened rice milk or milk of choice (cow, coconut, almond, oat…)
1 teaspoon freshly grated turmeric (or 1/2 teaspoons dried turmeric)
1/2 teaspoon cinnamon
Optional additions: ginger, whole cardamom pods, black pepper (black pepper enhances the ability of the body to absorb turmeric)
Gently warm the rice milk in a small saucepan over medium heat. Remove from heat. Add rest of the ingredients. Stir until smooth with no lumps. Pour into your favorite mug. Enjoy!