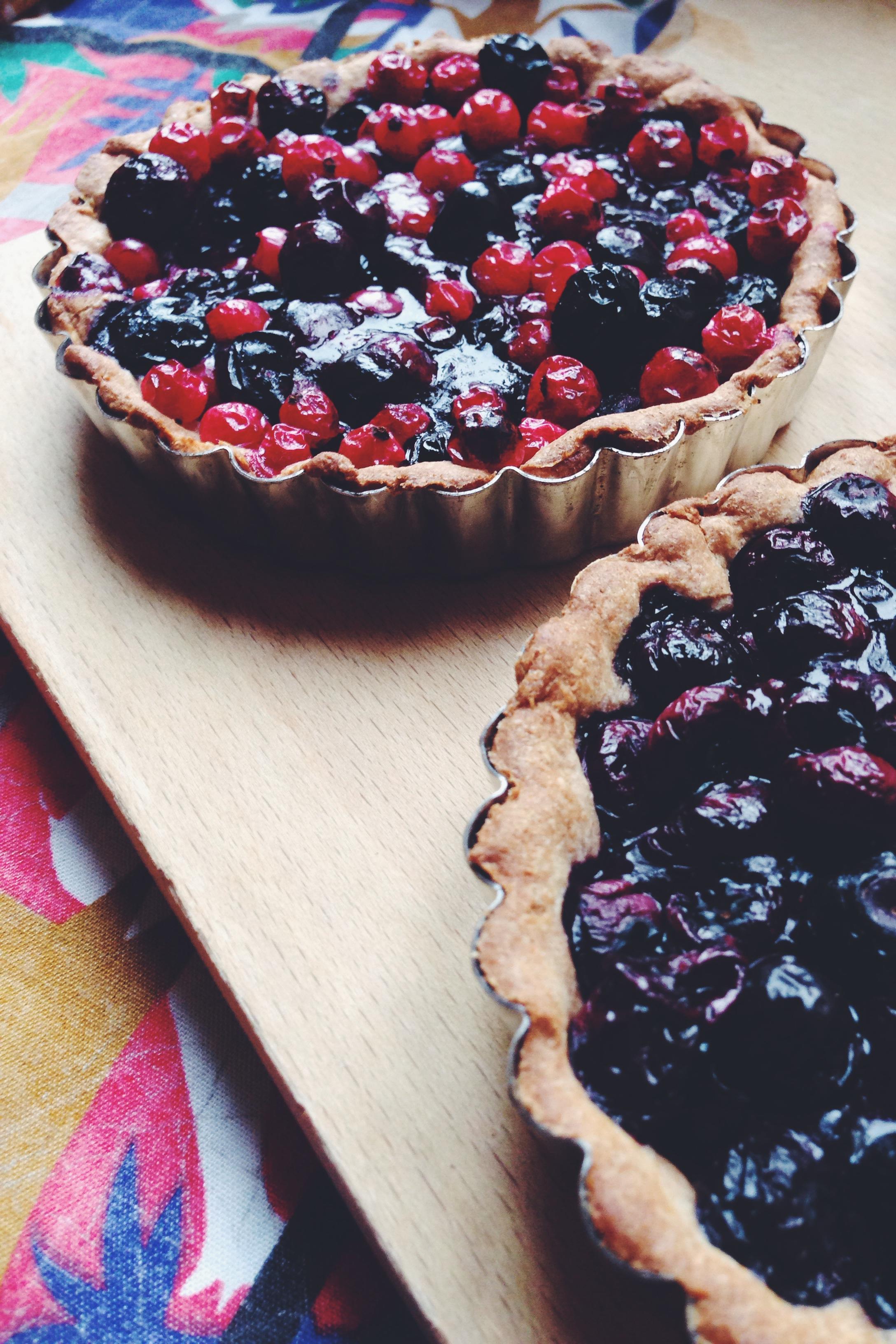 Last week I was eating myself through several spelt products to test my personal level of tolerance. What can I say? I've fallen in love with it. I didn't experience any side effects no matter what sort of spelt product I was eating. What's more, spelt or "Dinkel" in German is a very popular grain here in Germany. That is why you can find a gazillion spelt products in almost any supermarket and, even better, freshly baked spelt bread at any bakery that sells quality bread. Wohoo!
Nonetheless, even in Germany it is difficult to come by a spelt dessert that is low in fructose. Time to step up to the oven again. This recipe for blueberry spelt tartlets already landed in my inbox a while ago. I fell in love with this recipe at first sight. It sounded too delicious, too easy, too tolerable for us fructose malabsorptioners. Too good to be true? Without a pack of whole grain spelt flour at hand I was going to have to wait a while before I could have my first go at baking with spelt. As soon as I did, this recipe turned out to be just like I had imagined. Thank you Carole for this wonderful recipe!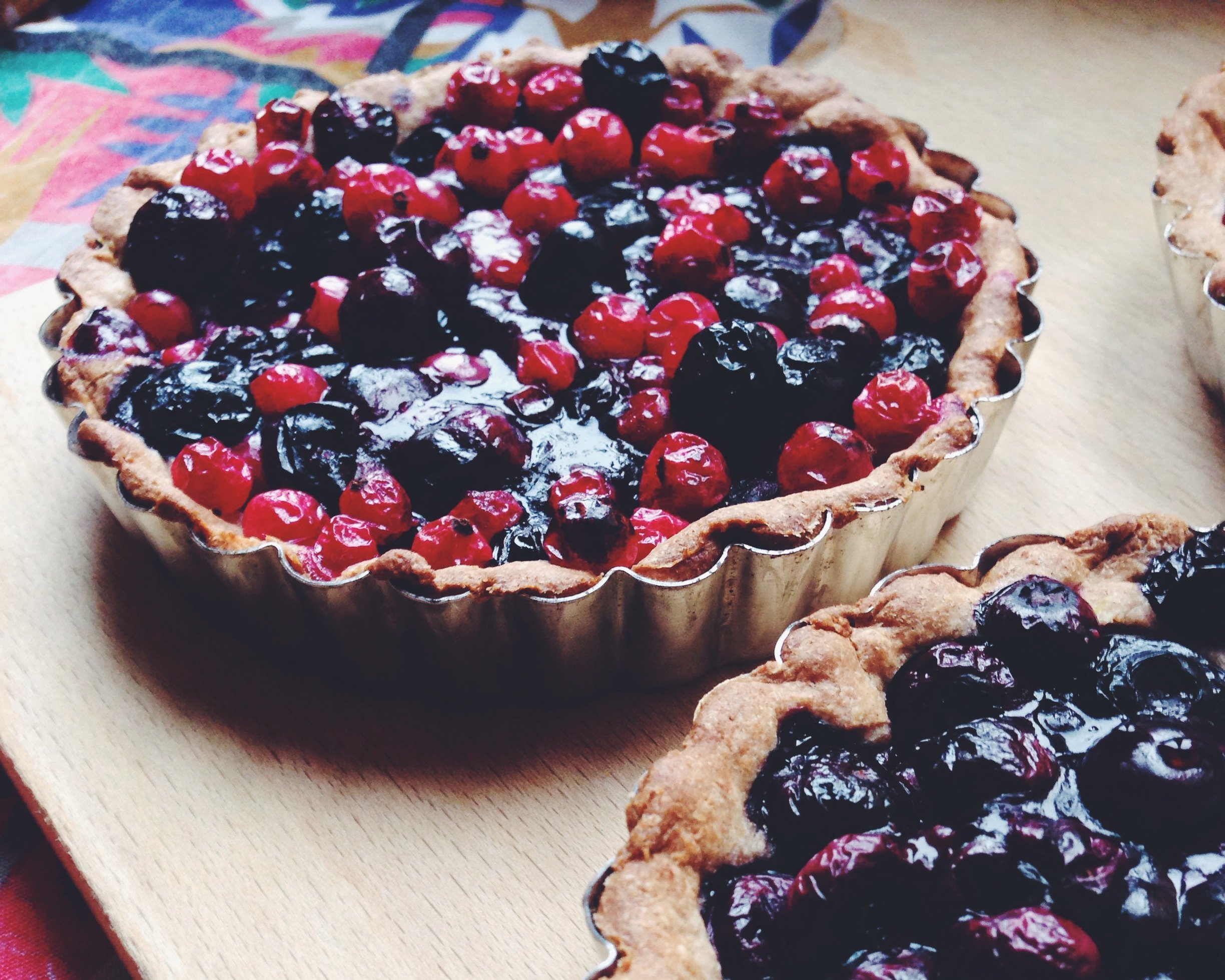 Recipe: Fructose free blueberry spelt pie (original recipe by Gigi and Food)
Makes for one 9″ tartlet or four 5″ tartlets.
Prep time 5 minutes, resting time 30 minutes, baking time 25 minutes.
1 cup whole grain spelt flour
1/3 stick of butter (the original recipe calls for coconut oil, I didn't have any at hand though)
3 tbsp of luke warm water (do not use boiling water or the yeast will not rise)
1,5 tbsp tigernut meal (the original recipe calls for coconut sugar, I didn't want to add any sugar at all this time, but feel free to substitute with sweetener of choice)
1 egg
1 tbsp dry yeast
1 tsp ground cinnamon
Optional: 1 tsp freshly grated turmeric
Blueberries or berries of choice
Mix all ingredients together except for berries. Leave dough to rest for ½ hour at a warm spot. Preheat oven to 350° F. Roll out the dough thin enough to fit your baking dish (I like the dough to be a little thicker, which in my opinion compliments the sourness of the berries better). Gently fit the dough into the mold. Fill the baking dish with blueberries and bake for about 25 minutes until blueberries crumble and burst and the base is well baked. Don't worry if your blueberries haven't burst yet, gently prick them with a fork afterwards. That way the juice can seep into the dough.