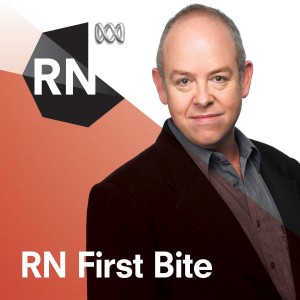 I'd like to share a 15 minute radio report about fructose malabsorption with you today, which I found on Fructose Free Me. The piece aired on Radio National Australia in December and gives a nice introduction on fructose malabsorption. It talks about the hydrogen breath test, which you have to take to find out whether you are fructose intolerant or not and discusses the rise of the disease.
I was surprised that the directors of the show didn't hold back on the problems and difficulties people with fructose malabsorption suffer from. I'm used to newspaper articles claiming that, for example, "the abandonment of fructose from the daily diet usually leads to full recovery" , while failing to mention how difficult impossible and burdening it is to exclude fructose from one's daily diet. I could freak out when something of the sorts gets published. But this radio report is different. The directors don't euphemize fructose malabsorption, but at the same time they manage to give hope that it is still possible to enjoy different foods without fructose.
On a side note, what I find remarkable is that English literature usually refers to fructose malabsorption instead of fructose intolerance, while in Germany it is the other way round. German literature refers to fructose intolerance to describe the disease. I wonder why these differences are made. Does anybody have a clue?
At the end of the show the hosts also talk to Dr. Sue Shepard, who is well known for her work on fructose malabsorption and celiac decease. She introduces the FODMAP diet. You may have heard about this diet, as it is often referred to in English speaking sources. FODMAP stands for "Fermentable, Oligo-, Di-, Mono-saccharides and Polyols" thus summarizing foods that should be avoided when suffering from fructose malabsorption. On a personal level, I figured that it doesn't make sense to stick to this guide as it eliminates a lot of foods I actually handle pretty well like the mentioned cream or cottage cheese (of course they have to be plain in flavor, no funky ingredients like onion powder etc.) That is why I don't use FODMAP as a guideline for my daily nutrition.
Enough said, here is the link to the radio show "Tummy troubles: The rise of fructose malabsorption".
(Source: Radio National)
You should check out the other research articles on Fructose Free Me. If you are gluten-free, it offers some nice gluten-free recipes as well.