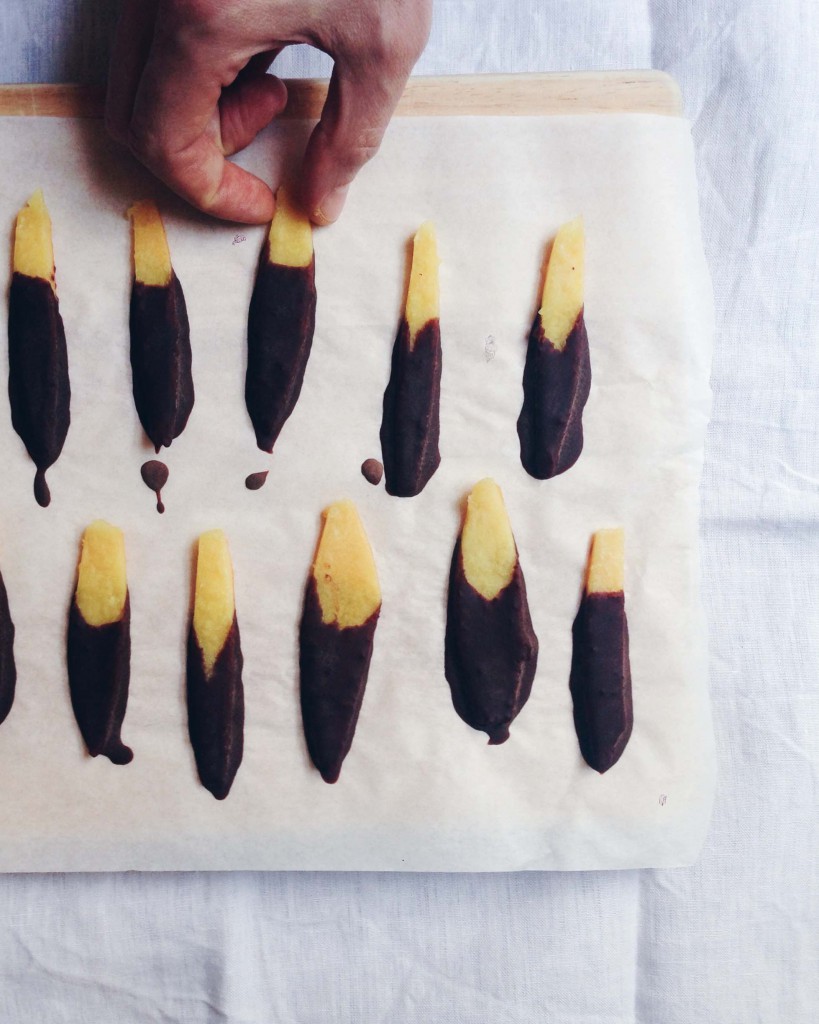 Welcome in 2015! This year will be great! The mere thought of it makes my whole body tingle and I can't stop grinning from ear to ear like the Cheshire Cat. According to Google, "to grin like a Cheshire Cat" is the equivalent of the German idiom "grinning like a honey pie horse". Now you know. 😀 Anyway, like I said, 2015 will be great!
For one, I just kicked off writing for German lifestyle magazine i-ref.de as a regular contributor. It is all in German, but you should check out this talented and absurdly good-looking team anyway! I'm also super flattered to be working alongside one of Germany's most famous food bloggers: Jeanny from Sugar, Cinnamon and Love. She is the queen of backing, which is why her books are currently being translated into English as well!
And, as if that wasn't enough, there's more big news. I know I'm being a tease, but bear with me. Let's just try to enjoy the anticipation for now. And don't forget to sign up for my newsletter. That way you won't miss any of the big news. No spamming of course!
I must admit, the new year has activated some sort of "green smoothie" gene in me, which comes as no surprise seeing as my skin is craving the sun and my nose is constantly seeking the smell of spring bouquets. I've really come to love blending lush greens and nuts and turning these into a filling meal. That being said, I'll continue to stick to the earthy winter produce for now, as long as it's available. So let's talk oranges. 
By the way, how is everybody coping with oranges?
Just like lemons, I love all sorts of citrus fruits and they usually agree with my stomach as well are being nice to my stomach too. As soon as my knife hits their outer shell, their fizzy smell tickles my nose and awakens those sleepy winter spirits. While in our home oranges vanish in a blink of an eye, the fragrant peels usually keep piling up on the counter unused, too good to throw away, I often think to myself. Luckily for us and the peels, there are many like-minded souls around, readily sharing their nifty tips on how to make use of this alleged waste. Let me share my favorite ideas for upcycling orange peels with you.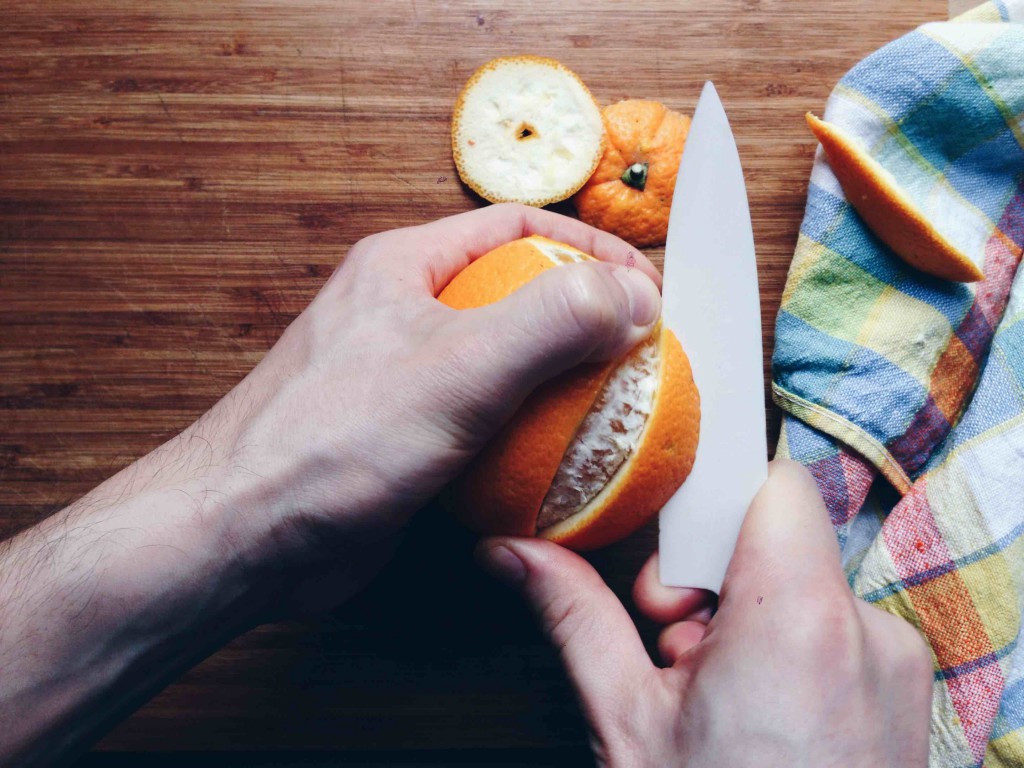 Three ways to make the most of your excess orange peels:
Place some orange peels on top of your heater, inviting their christmassy smell to linger in your home for a bit.
Prepare a spicy and fruity tea! Place a hand full of orange peels with some freshly grated ginger in your favorite tea pot. Pour hot water on top.
Refine left over orange peels to a simple and fructose friendly treat! You heard me right. Orange peels are just as edible and delicious as the delicate, fleshy insides they protect and taste even better, when coated in dark, fructose free chocolate!
Of course there's a matching recipe to lead the way! 😉 So grab some organic oranges and get started.
Recipe: Chocolate covered orange peels (fructose friendly)
Unfortunately I couldn't find a source stating the fructose content of orange peel. I'm guessing it has a much lower fructose level, but is not entirely fructose free. I had no complaints whatsoever, except that they were gone too fast! 😉
4 organic oranges, thoroughly washed
water
1 pinch of baking soda
300 ml water
220 g powered glucose
80 g fructose free chocolate e.g. by Frusano
15 g cocoa butter
Slice the tops and bottoms off the oranges. Carve out thin and equally sized strips, then peel off the core of the orange. You can leave on the white and sometimes bitter skin on the inside.
Place peels in a pot, cover with water, add baking soda and bring to boil. Let simmer for a few minutes, drain and repeat the process once more. Blanching the peels removes some of their bitterness.
Place 300 ml water and 220 g powered glucose in a pot and bring to a simmer. Add the peels, cover the pot and let simmer on low heat for 45-60 minutes or until the peels are soft. Check every now and then to make sure there is still enough water left, not to burn the peels. Drain leftover liquid. Transfer cooked peels to a rack and let drain and dry for 1 hour.
Meanwhile cover a cooling rack with parchment paper. Melt chocolate and cocoa butter in a double boiler. Dunk orange slices into chocolate to prepared cooling rack.
Once the chocolate has hardened, store in an airtight container in the fridge. Enjoy cooled.