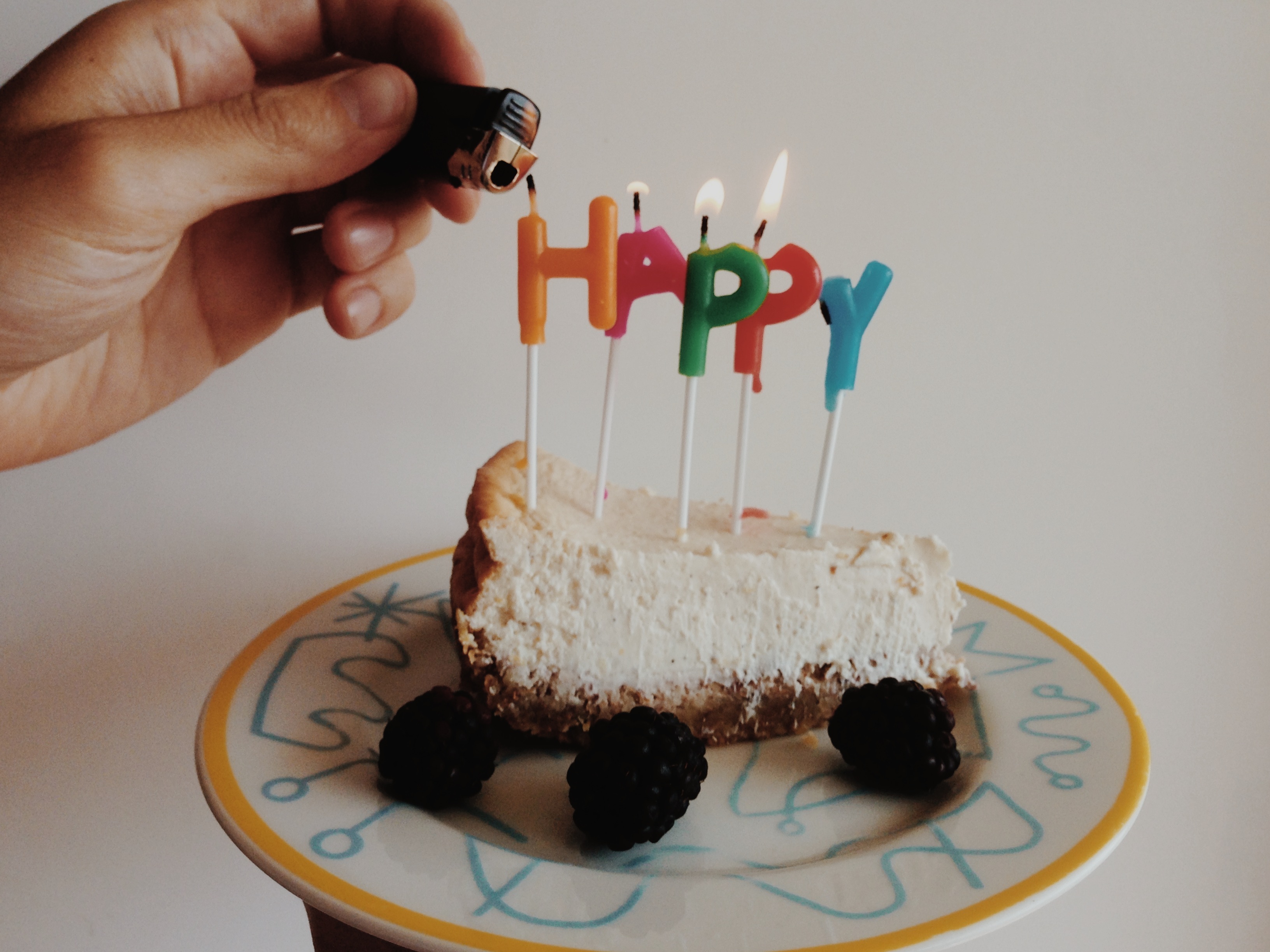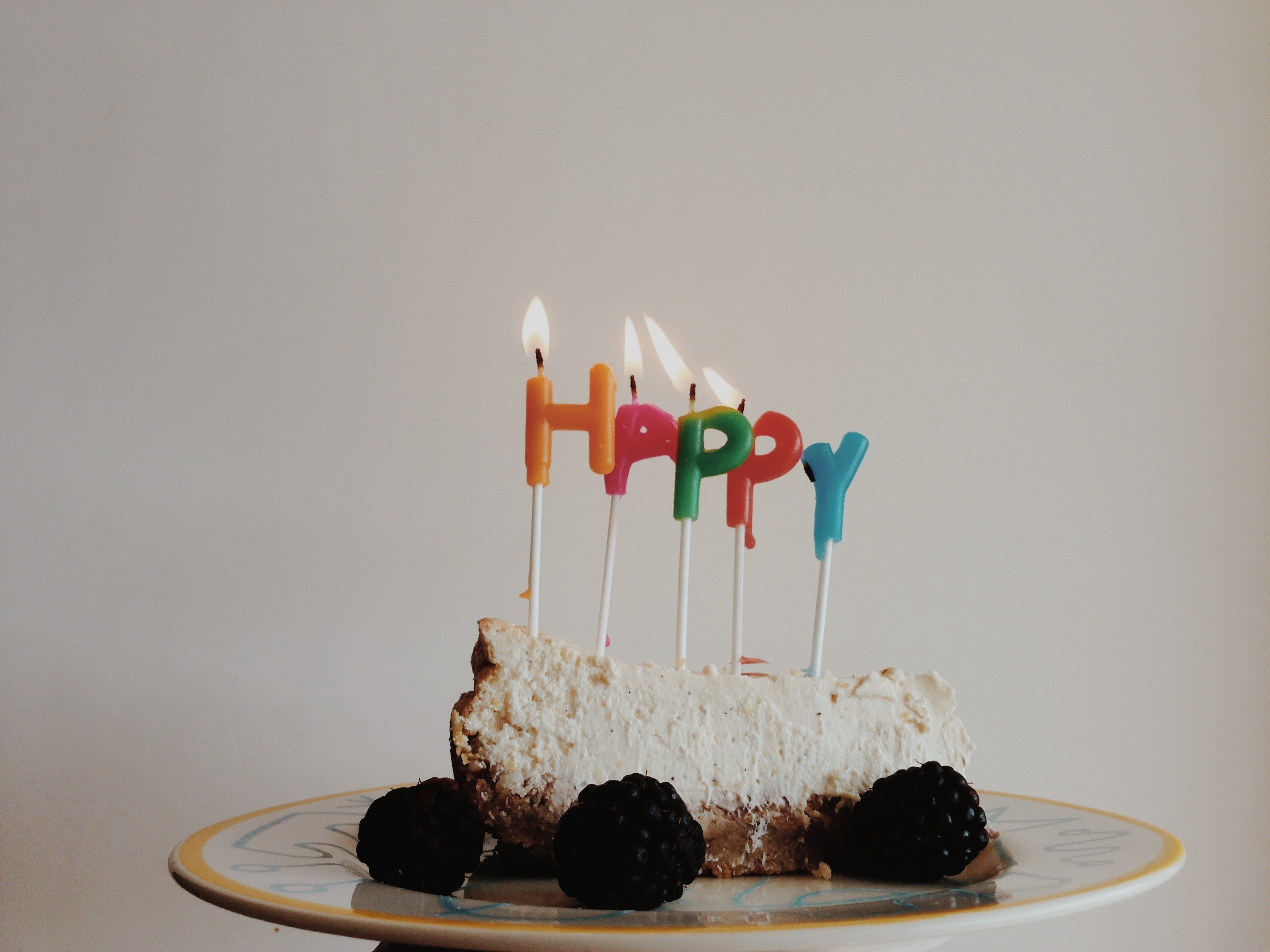 I know, you guys were probably expecting the follow up on my journey of going gluten free. Unfortunately you will have to wait a couple of days more, as I'm not finished writing yet. There is so much to tell you. So, sorry for keeping you in the waiting line. Speaking of waiting lines, you should listen to this beautiful song by Zero 7.
To make waiting a little more enjoyable, I want to share this delicious, cream cheesy recipe with you. As mentioned before, I turned 30 in the middle of my gluten-free experiment. And I consider myself a really lucky girl that my boyfriend spent a full afternoon in the kitchen to create this fructose friendly, gluten free, creamy beauty for me. I took me a few days to finish it as nobody dared to eat up my special birthday treat. To be honest, I wasn't too sad about having it all for myself. 
P.s. Have you turned 30 already? How do you feel about this new era? Personally, I think the 20s were only the preparation phase for the even better, more exciting and more successful 30s. Check out the stories of 11 famous people who broke through it in their 30s.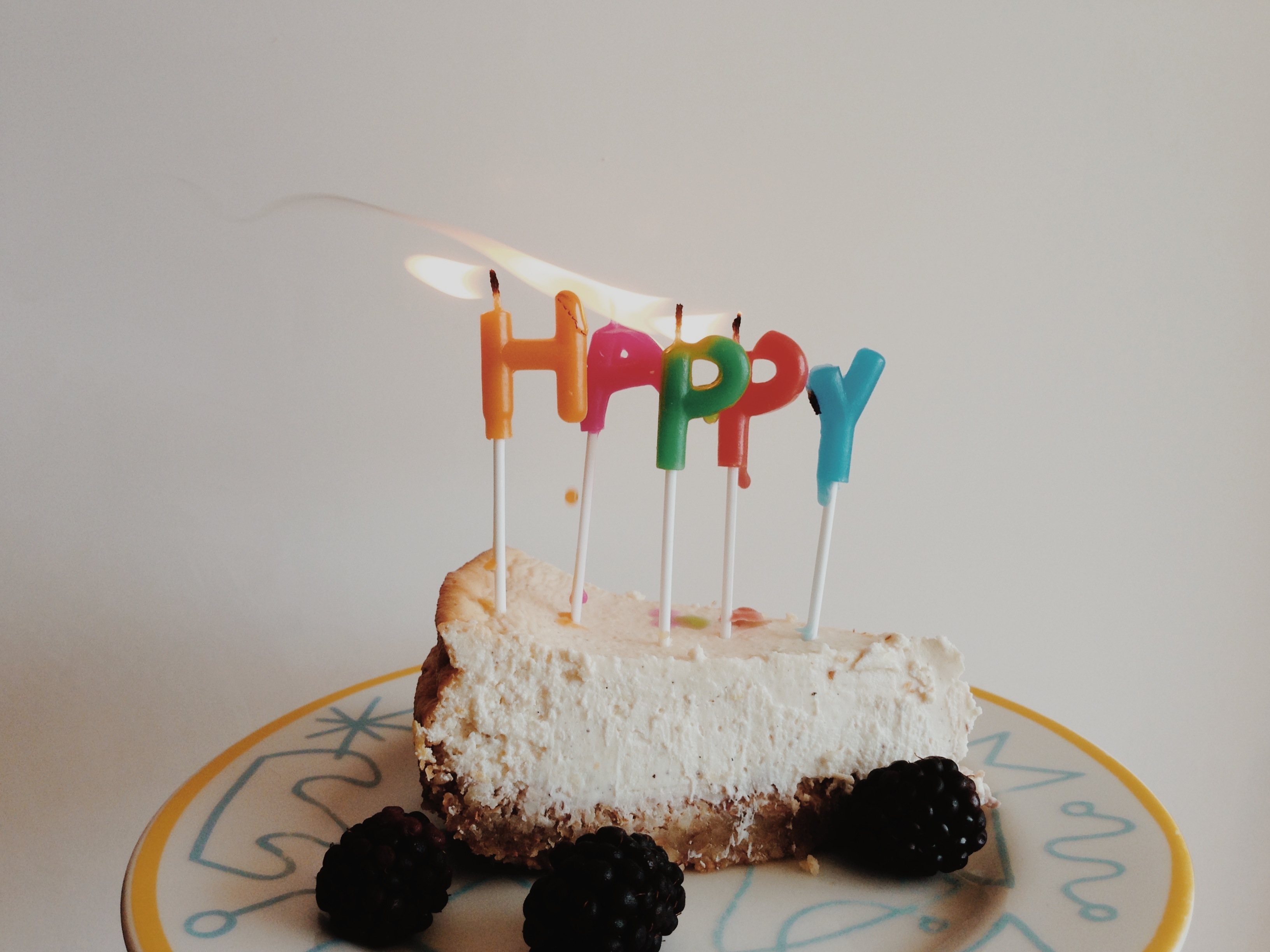 Fructose friendly Cheesecake
Prep time 20 Minutes, baking time 45 Minutes, cooling time 60 minutes
Base
100g chopped almonds
100g chopped walnuts
100g gluten free oats
180g unsalted butter, room temperature, plus some butter to grease the baking pan
Filling
Zest of 1 organic lemon
Juice of 1 organic lemon
250g Greek yoghurt
150g ricotta
600g cream cheese (mix full and low fat)
7-8 heaped tablespoons powdered dextrose (add more if you have a sweet tooth)
pinch of Himalaya salt
1 teaspoon pure vanilla extract or 1 scraped vanilla bean pod
8 tablespoons rice flour (you might add some more if batter is to runny, but it shouldn't be as thick as pancake batter)
3 small eggs
Topping
fresh, tolerated berries or other fruits of your choice
or a quick berry spread: 250g frozen berries and 3 tablespoons of rice syrup
Grease baking pan with butter. Chop nuts coarsely. Toast oats for a few minutes in a coated pan without oil or butter until they turn slightly golden. Add nuts, roast for 3 minutes, turn off heat. Add butter and mix well. Pour mix into greased baking pan and press down until nice and even. Preheat oven to 350 degrees.
For the filling whisk together all ingredients except eggs until smooth. Add eggs. If the batter appears too runny add some more rice flour, but it should not be as thick as pancake batter. Pour batter into prepared baking pan. Place cake on one of the lower racks of your oven and bake for 45 minutes until the middle of the cake is set. Leave cake in the oven, turn of heat, open oven door and allow cake to cool down slowly for 1 hour. Place in the fridge afterwards.
Serve cheesecake with fresh, tolerated berries of your choice or make a quick berry spread. For the berry spread heat 250g frozen, tolerated berries in a pan. Add 3 tablespoons of rice syrup. Cook on low heat until smooth and spread-like. Gently spread on top of the cake and serve.
Enjoy!