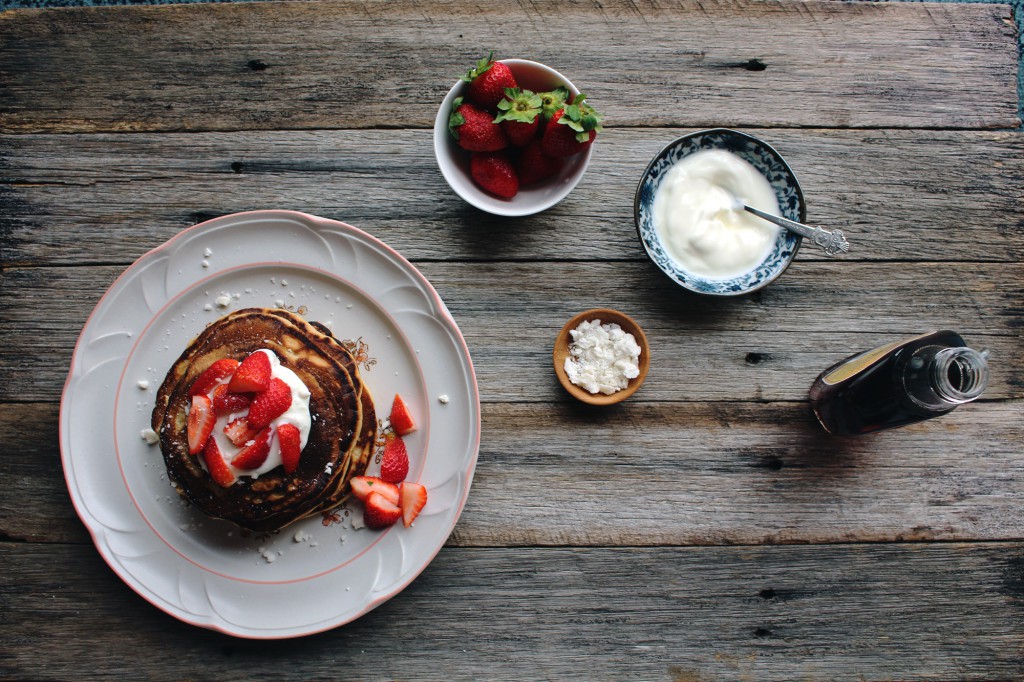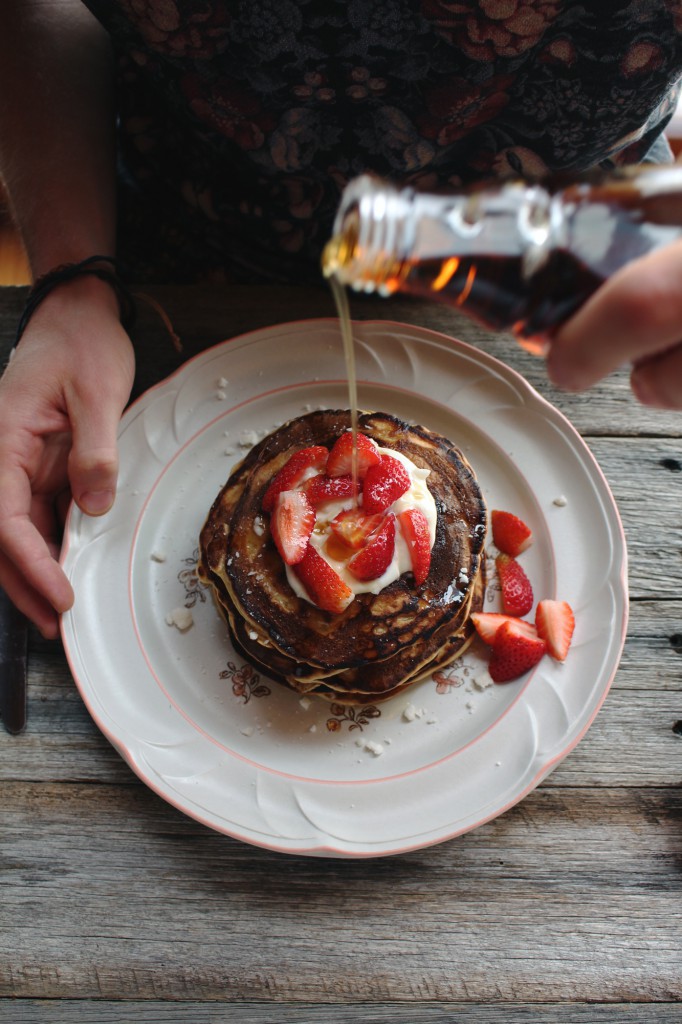 This interview took place as part of the "My Morning" interview series.
When I reflect on my first baby steps into the FODMAP free diet about two years ago, there is one lovely lady who played a major role throughout my field trip: Steph Papillo from Friendly Little Kitchen. Steph was my first real blog-pal, my guide through the crazy FODMAP jungle, always there to help out. With her delicious recipes and dreamy pictures this curly beauty from Melbourne continues to show how easy a wheat free and fructose friendly diet can be on a daily basis. Full of wit, her Instagram stream is not only an endless source of inspiration, but of sunshine as well!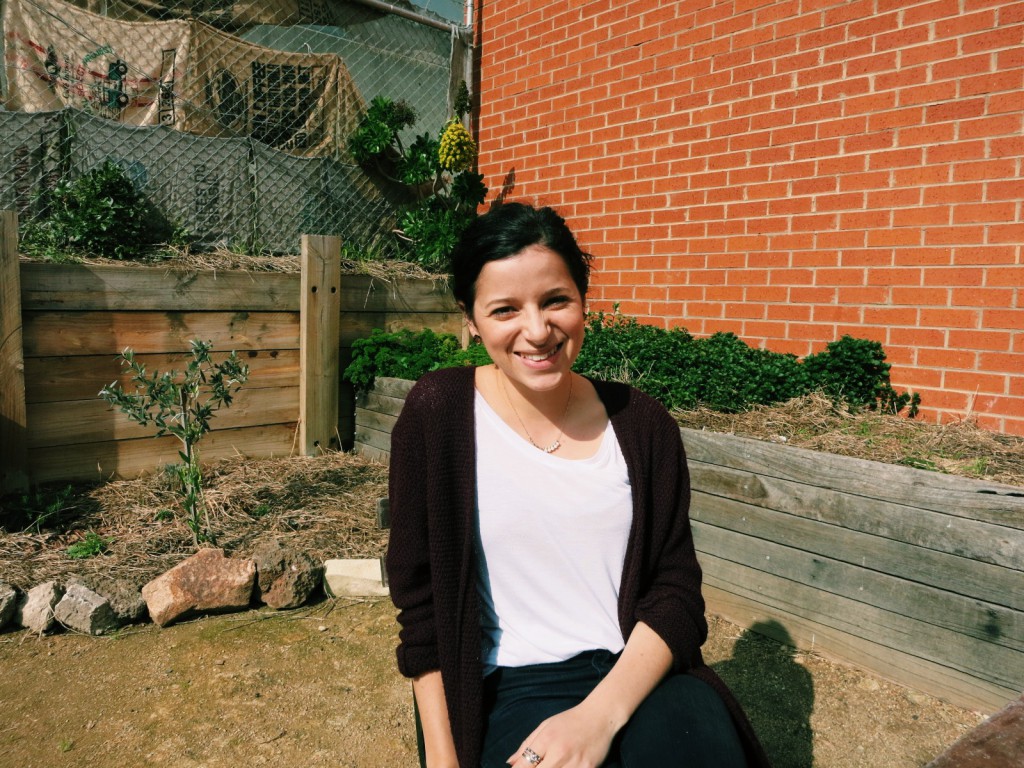 Good mornign Steph! Let's get to know you!
Hello dear Fructopia readers, thank you Deniz for having me! My name is Steph of Friendly Little Kitchen and I was born and raised in the lovely Melbourne, Australia. By trade I am a marketer working full time in a large organisation, by heart I am a food lover and blogger at Friendly Little Kitchen.  Food plays  huge role in my life, with every great memory of mine connected in some way or another to food and the way it brings people together – cooking, eating and sharing food with loved ones.
Over three years ago, after suffering from severe digestive issues, I was diagnosed with fructose malabsorption and was forced to drastically change the way I eat. Having always had a health conscious approach to eating, the transition, although challenging cutting out many foods, has actually been the best thing! It fuelled my passion to begin blogging and sharing my food experiences with others. I felt and still do feel amazing, and instead of dwelling on the limitations, I became more adventurous with those fructose free foods I can eat.
'Morning Glory' or 'My Life Nightlife'?
Having never been a morning person growing up, I never thought the day would come where I would say this… Morning Glory! I think I have officially made the transition to being a morning person, as these days I cannot wait for breakfast the moment my head hits the pillow.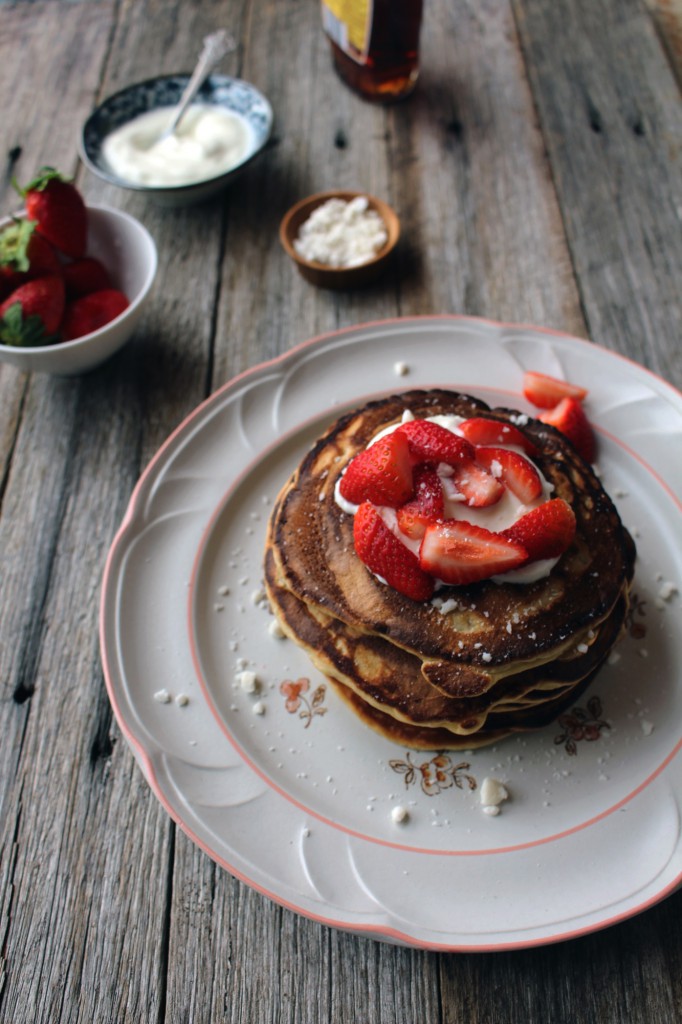 What's the first thing you do/see, when you open your eyes?
Unfortunately, it's my phone! I would love to say something inspiring and beautiful here, but in reality, before anything else, I am usually woken by the quiet tone of my phone alarm.
When are usually on your feet?
Between 7 – 8.00am, maybe 9.00am if I am lucky to have a Sunday sleep in.
What's your morning routine?
My morning routine always starts the night before. Whether it's preparing my oats to soak overnight ready for the start of a working day, or mentally preparing the pancakes I will cook up the following morning, this routine pretty much begins straight after dinner. When morning comes, I know exactly what deliciousness I am in for. I often start with a glass of warm water and lemon or ACV, and prepare my breakfast. I'm not one for wasting time and am often in a flurry to get ready for work or whatever the day ahead has in store. But when it comes to sitting down to eat, I make sure I press pause. Robbie and I sit and enjoy breakfast and a moment of
quiet together before the day really kicks in.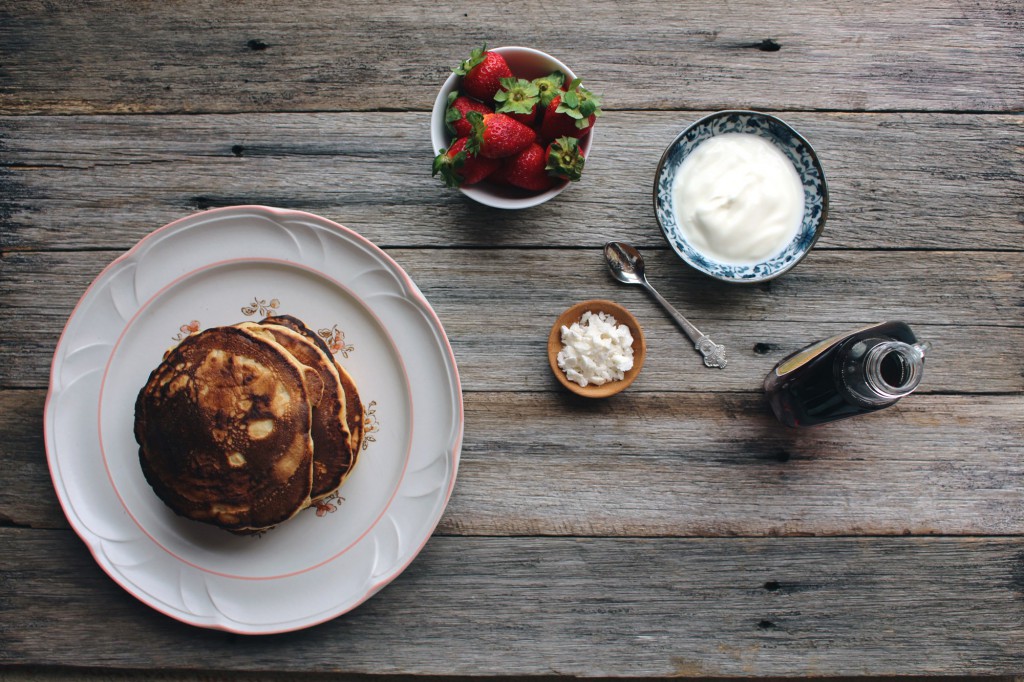 If I don't eat … , my day is over before it even started.
…a delicious meal in the morning…
Coffee or tea or …?
Coffee. I cherish my one cup a day (which must be consumed before 10am or else!).
Breakfast is…
the most motivating meal of the day.
A perfect morning includes…
Steaming pancakes and an espresso shared with Robbie at home.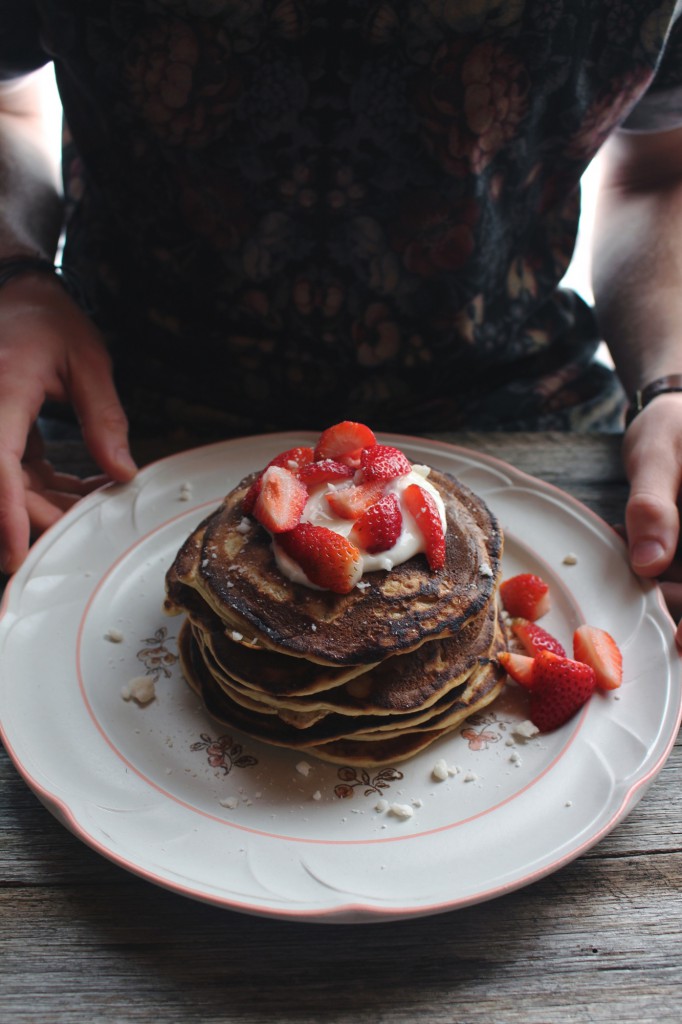 What type of breakfast is sure to get you on your feet?
Pancakes or waffles will definitely get me jumping out of bed in no time! My favourite pancakes at the moment are these fluffy spelt pancakes you see in the photos. Recipe is here.
Thank you Steph for your time and for giving is an insight into your precious morning hours!
For more fructose friendly, low FODMAP recipes follow Steph on Instagram, Facebook and her blog now!