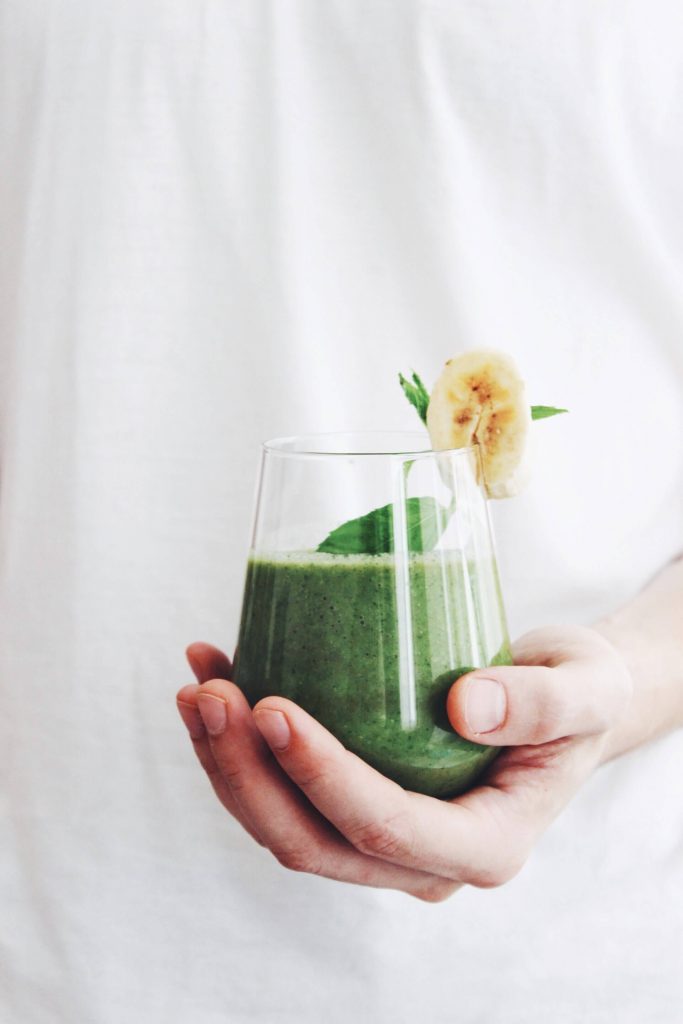 When it comes to the world of "detox" I'm torn. Yes, I do like my smoothies green and refreshing. And I do like to consume something that makes me feel like I'm on top of things. That, whatever this specific day brings, I'm ready for it. I also like the idea to rid my stressed body of any unnecessary residues that are still stored inside of me.
But wait, what kind of residues are we actually talking about? Right, most like last nights fast food and vodka soda. And this is where detox get's an off-taste – me trying to fix last nights choices with a green breakfast smoothie or maybe a even a half day fast, going from one extreme to another.
Don't get me wrong, I'm not trying to make a case against green smoothies. Sometimes it's exactly what we need. But maybe we need to make sure, we drink it for the right reasons. 
GREEN SMOOTHIE WITH AVOCADO, MINT AND COCONUT WATER
gluten-free | vegan | sugar-free | hydrating | vitamin c + e

INGREDIENTS (SERVES 1)
1 hand full of spinach or purslane
10 mint leaves
fresh ginger according to taste
1/2 lemon, juice
150 ml coconut water
50 ml water, or more coconut water if you are ok with it
1/2 avocado
1/2 banana
Add spinach, mint and 100 ml of coconut water to a mug and blend until finely chopped. Add ginger and all remaining ingredients and blend until smooth. Add more water if you prefer your smoothies to be on the thinner side. 
Tip: In case you own a high speed blender you can add all ingredients add once. Have a happy day!