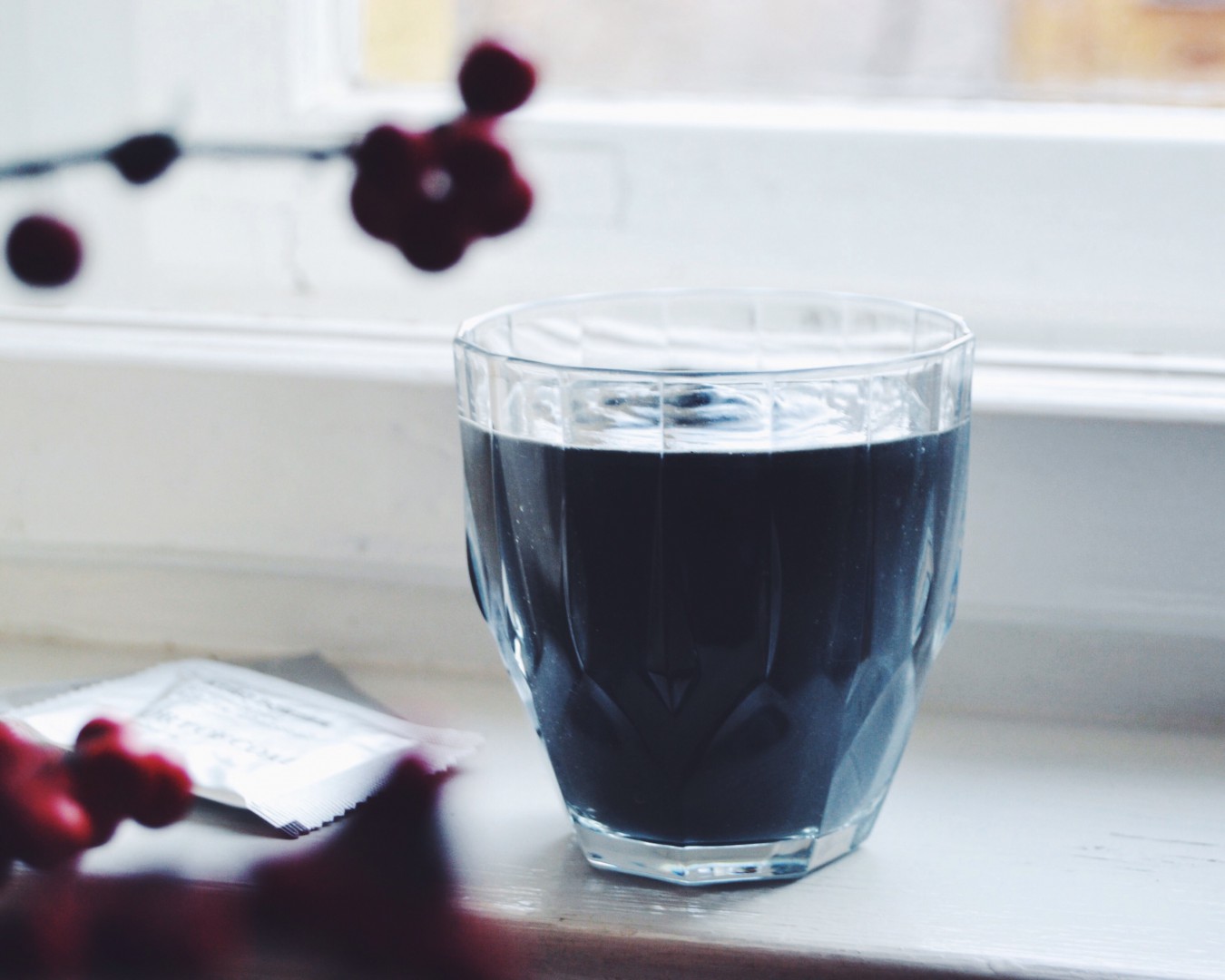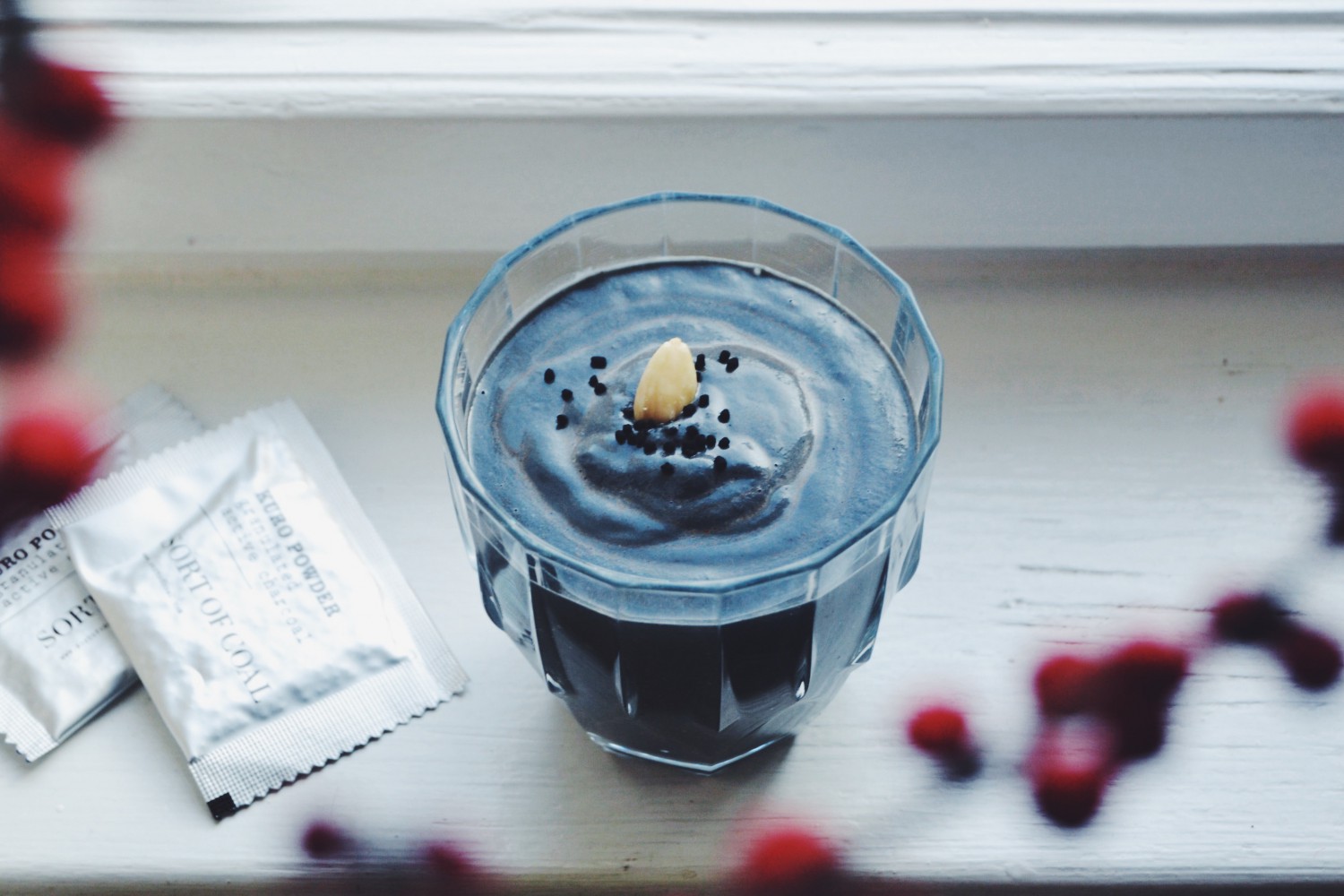 Is it true? Another year has passed and only a few hours left until people douse their bodies in champagne again!
Though your sensitive tummy may not like the idea of ever flowing champagne. Alcohol contains sugar alcohols such as sorbitol, which most people with fructose malabsorption or irritable bowel syndrome aren't on good terms with. More than two glasses of choice low-FODMAP drinks such as vodka or dry white wine, I tend to experience diarrhea, cramping or painful bloating myself. That's why I usually try to stay away from drinks.
But, there are still those special occasions in life, when I like to feel a little tipsy. Like when your high school friend tells you she got engaged or when we bid the old farewell and welcome in the new year like tonight. Moments I want to feel my cheeks burning and my heart fly.
So what to do?
You know me. I have many rules, but just as many hacks. Isn't there a way to make symptoms less severe after having a few drinks?
There is, at least one that worked for me. My secret weapon: Charcoal. And I'm not even joking.
Activated charcoal has helped me keep those symptoms in check at least three times last year. Just by taking one regular charcoal tablet from my local drugstore or drinking a homemade anti-hangover smoothie before going out. Crazy huh?
But let me break things down for you.
What's so special about charcoal?
Activated charcoal is just what the name suggests: Burned wood. It's not a new invention either. In Japan, activated charcoal, also called Binchotan, has been known for its healing properties for hundreds of year.
In Germany people know charcoal tablets primarily for one reason: It's a magic bullet to control diarrhea. Activated charcoal also binds a large number of toxins in your body and helps to excrete them before bringing about more damage. That's why it is also used in hospitals for immediate measures to treat oral poisoning by drugs and alcohol. We are talking serious stuff here.
Black Is The New Green
Don't get me wrong, I'm not encouraging you to drink yourself into the hospital first, just to experience the benefits of activated charcoal. There is another way to benefit from its cleansing and detoxing effects: Add it to your food. Edible Binchotan helps you detox while adding a dramatic black look to your drinks and baked goods. The Binchotan trend is already in full swing. There are black burger buns in Japan, black smoothies across all supermarkets in the US and purifying charcoal sticks in my very own water bottle.
I was already hooked on the charcoal trend, but only after seeing this video did its real powers reveal themselves to me.
If activated charcoal is an effective remedy for stomach bugs and if it successfully binds toxins and acids after poisoning, maybe it could also make an effective provision, when planning to have a couple of drinks that same night? Could charcoal spare people with IBS or fructose malabsorption some of the pain the day after?
Does activated charcoal prevent a hangover?
It sounded too reasonable not to try it. Last year I signed up to be my own guinea pig and went out for drinks a couple of times to celebrate the book release, my new job and our farewell from Istanbul. I usually stuck to one low-FODMAP alcohol of choice like dry white wine, champagne or vodka (http://www.alittlebityummy.com/alcohol-the-low-fodmap-diet/) at a time.
I either took one of the charcoal tablets right before going out, or drank an anti-hangover smoothie first thing the next morning. Luckily, activated charcoal is flavorless. So the taste of your remedy depends strongly on your smoothie making skills.
The result? Maybe I was just plain lucky. Maybe taking activated charcoal with my drinks was a real game change after all, but I was surprised how I felt despite alcohol consumption. Neither did I experience severe bloating, nor stomach pains the other day. A true success.
So have I found the solution to pain-free nights out?
Who knows. All I can say is, that it worked out well for me on those rare drinking occasions. This last point is really important to me. I'll make sure that drinking will stay an exception. In the end, the best remedy to cure a hangover is by not drinking in the first place.
Luckily New Year's Eve only comes every 365th day. No matter how many drinks I might have this year, I might start the night with my anti-hangover anyway. Maybe it'll work its magic once more. Keep your fingers crossed!
Have you heard of activated charcoal before? Are you giving this hangover smoothie a try?
Have a happy New Year 2016!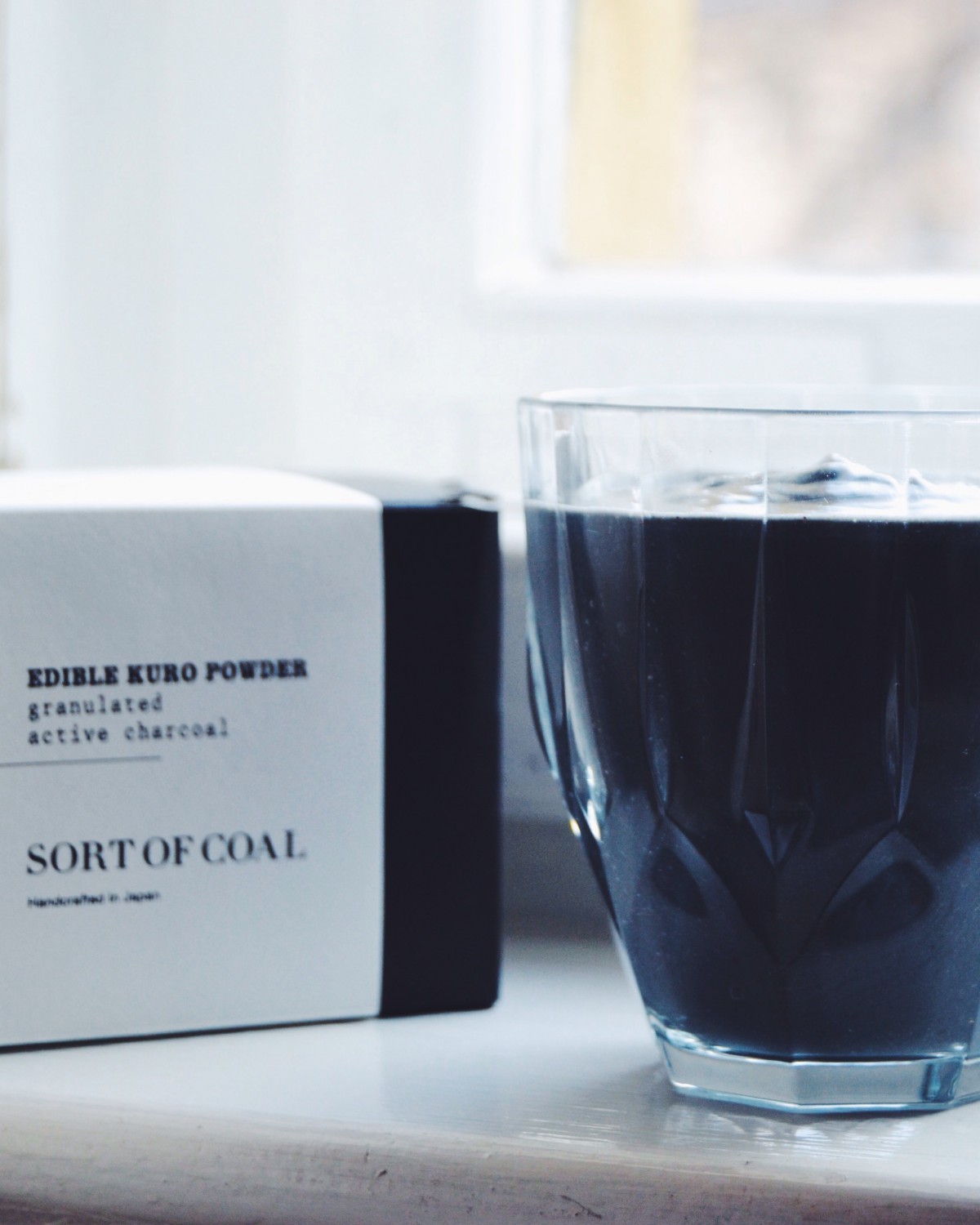 Anti-Hangover-Smoothie (sugar-free, low fructose, low-FODMAP)
Besides its health benefits, I tried to keep this smoothie simple and delicious. To me, it tastes just like liquid chocolate pudding. If you are a true chocoholic, try adding some cocoa powder as well.
For charcoal smoothies and for baking I use edible Kuro Powder by Sort of Coal. Don't even try to grind the tablets in your blender. The very fine powder will stick to everything and it'll be a nightmare to clean up.
½ avocado
1 Tbsp raw cocoa nibs
1-2 Tbsp rice malt syrup
1 pinch of Himalayan salt
1 tsp granulated activated charcoal
1 cup of unsweetened almond milk
If you don't own a high speed blender like a Vitamix, crush cocoa nibs with a mortar and pestle for a nice and smooth end result.
Blend avocado, crushed cocoa nibs, rice malt syrup, salt and activated charcoal with 2 Tbsp of almond milk until smooth. Now add the rest of the almond milk and mix again. If you like your smoothie on the liquidy side, add more almond milk or water.
Note: I'm not a doctor and speak from personal experience only. I cannot guarantee you to be symptom free when consuming alcohol in combination with activated charcoal. If it works depends on many factors and your individual tolerance level.
In case you are taking any other medication, please talk to your doctor before consuming activated charcoal. It might absorb the medication and reduce its effects.
Activated charcoal is no magic bullet and shouldn't be consumed on a daily basis. Even if you've made positive experiences, usage should form an exception. Remember, more doesn't help more! Quite the reverse, excessive usage might lead to constipation. And we are done with that, aren't we? 😉