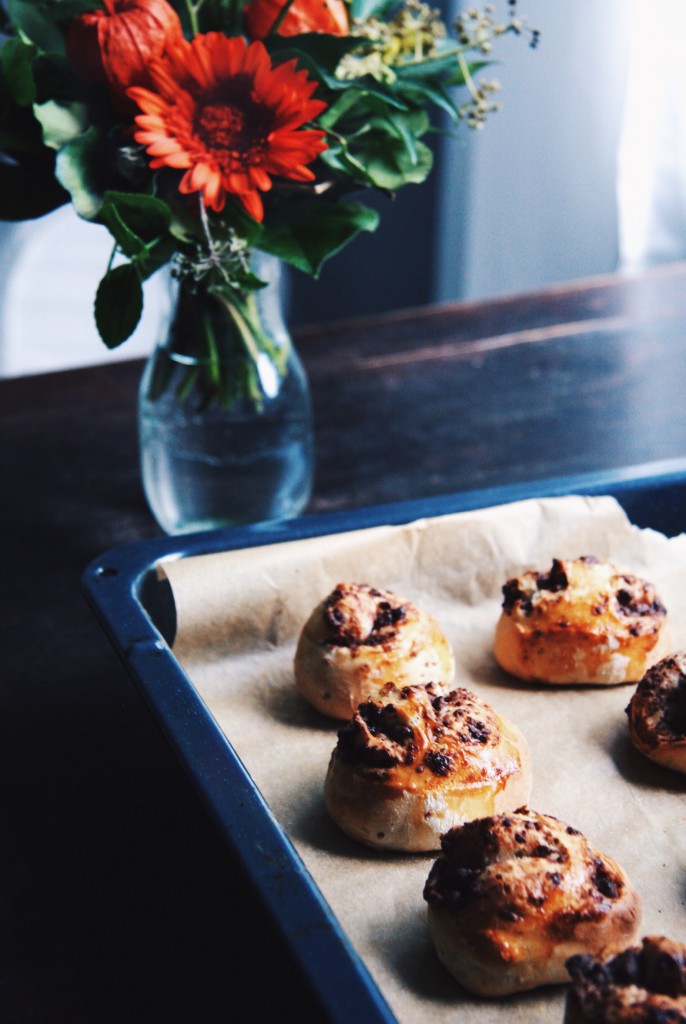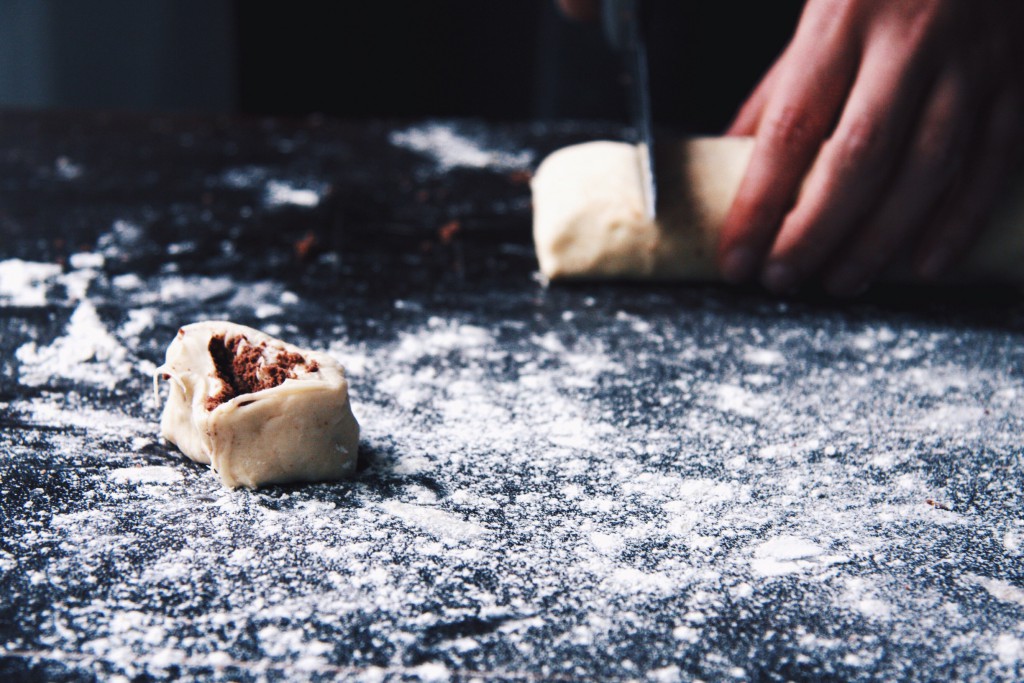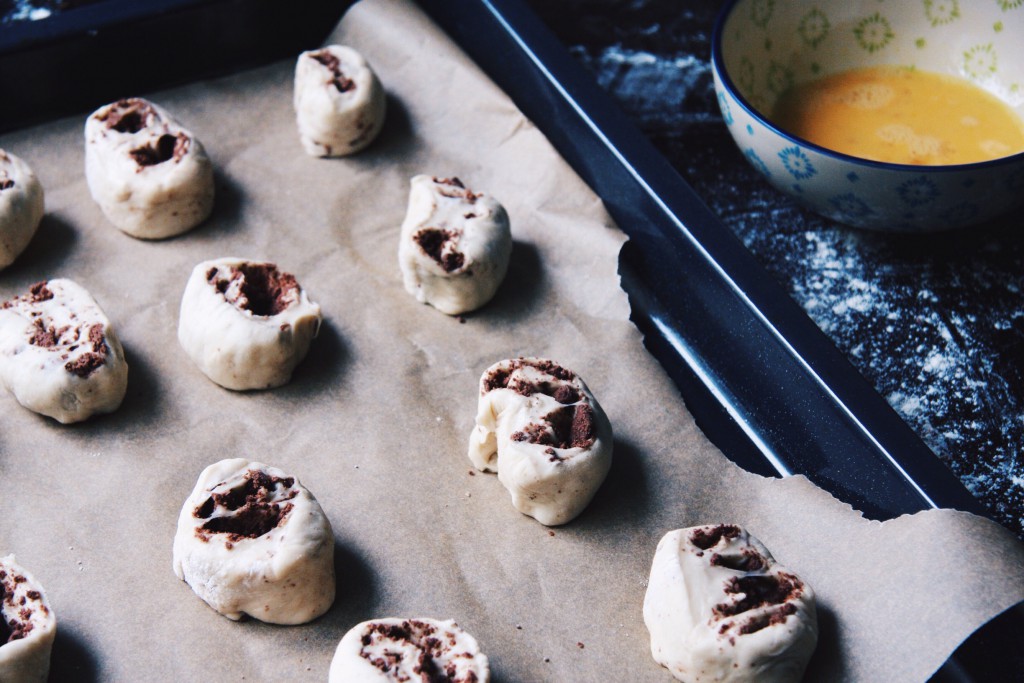 Some of you have been waiting for this recipe as long as, when it first made an appearance as part of this post. Ever since, I have received loads of messages the likes of: "Tell me Deniz, how do I get my hands on your recipe for those fructose-friendly chocolate buns?"
Request after request I kept putting you on hold saying: "The recipe isn't ready yet. It's too hot in Istanbul to bake at the moment. We don't have an oven in our new flat. I don't have access to the right ingredients right now."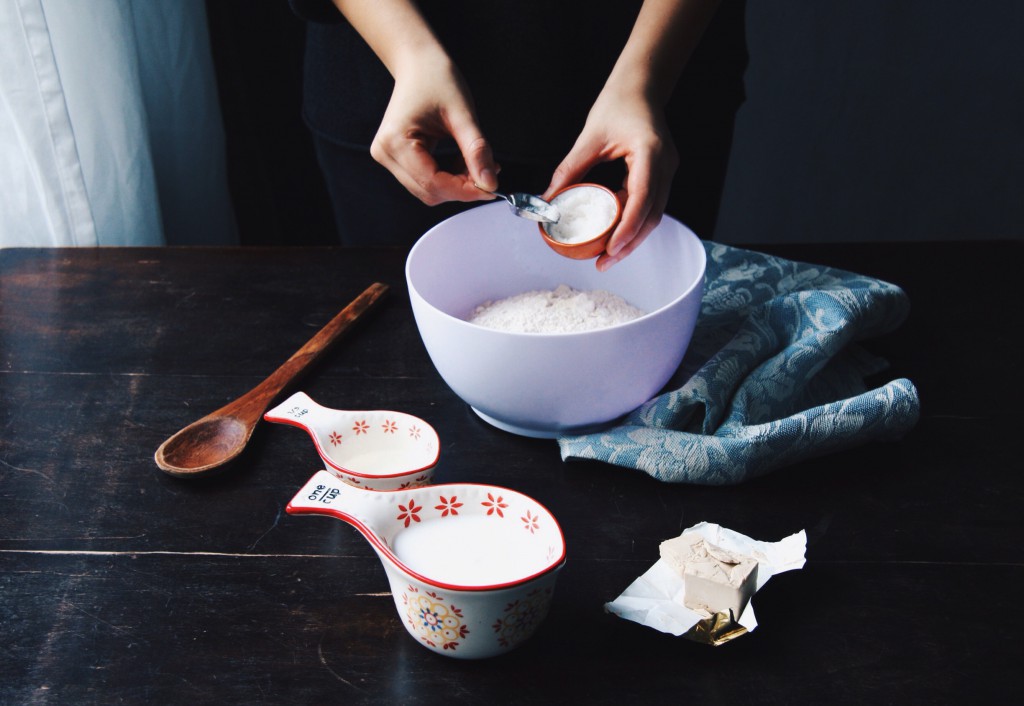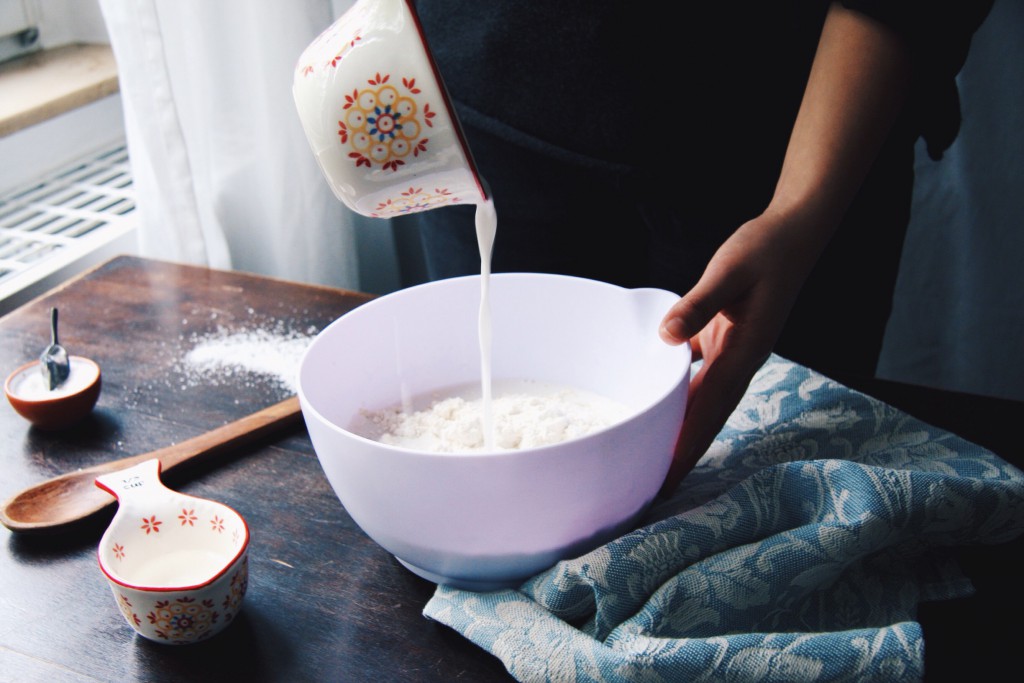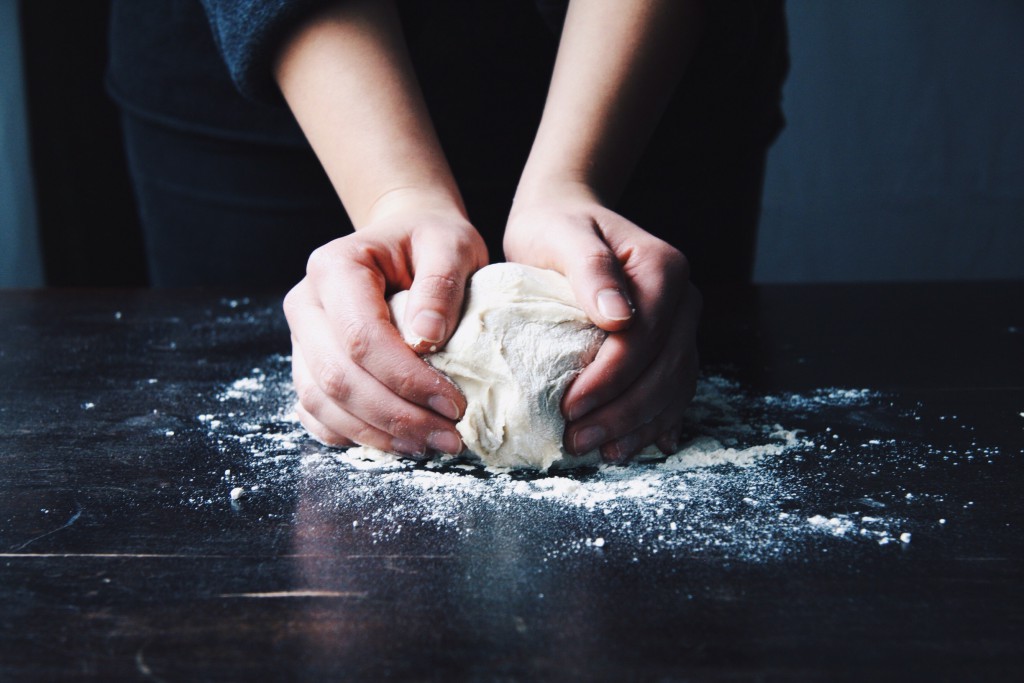 Enough of the excuses. Last October, I spent a couple of weeks in Germany. In between marrying off two of our good friends and making new friends, I wreaked havoc in my sister's brand new kitchen. Suddenly we had the kitchen table standing in the living room, two lamps hanging from the ceiling instead of one and a sofa covered in cocoa. All this mess, just to find the right spot with just enough daylight, to make this recipe look as delicious as it tastes. Note to self, don't jump on the white couch to get the perfect shot after having used cocoa in your baking. Sorry Dery!
But let's get back to the essence: A hint of cocoa meets velvety coconut! The yeast dough, a melange of spelt flour, almond milk and coconut oil, envelopes the rich filling, made from cream of coconut, cocoa and a pinch of cinnamon and slightly sweetened with rice malt syrup.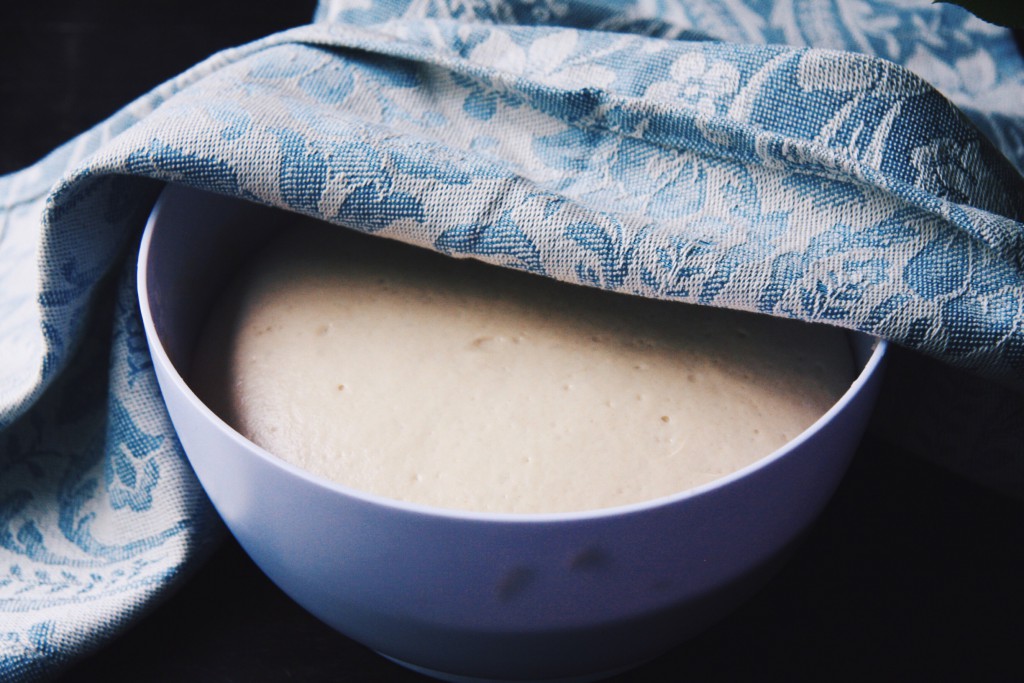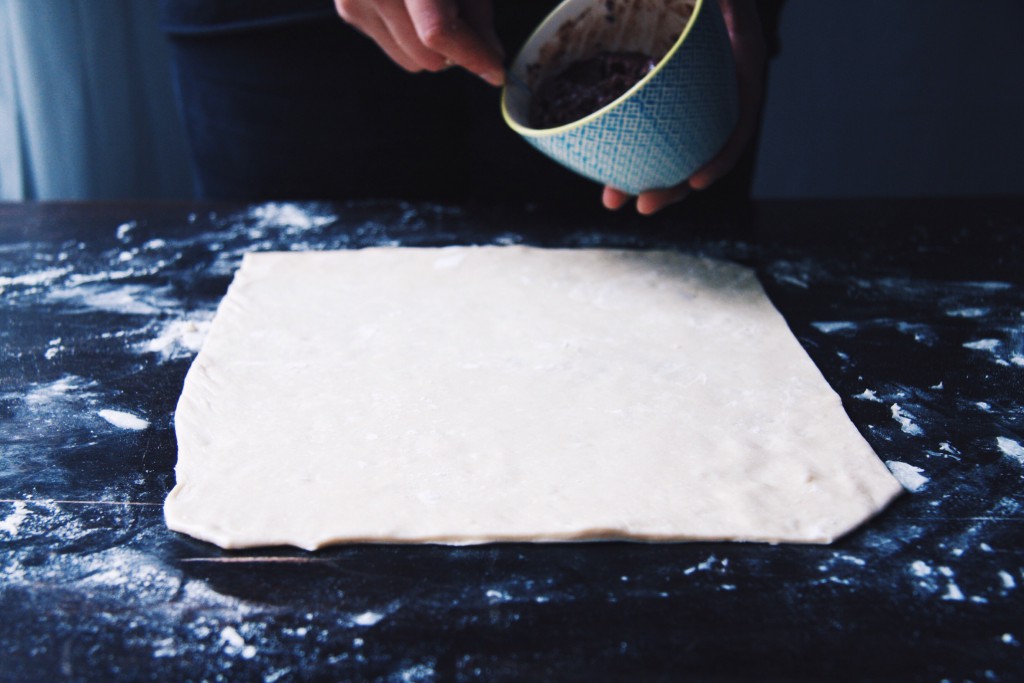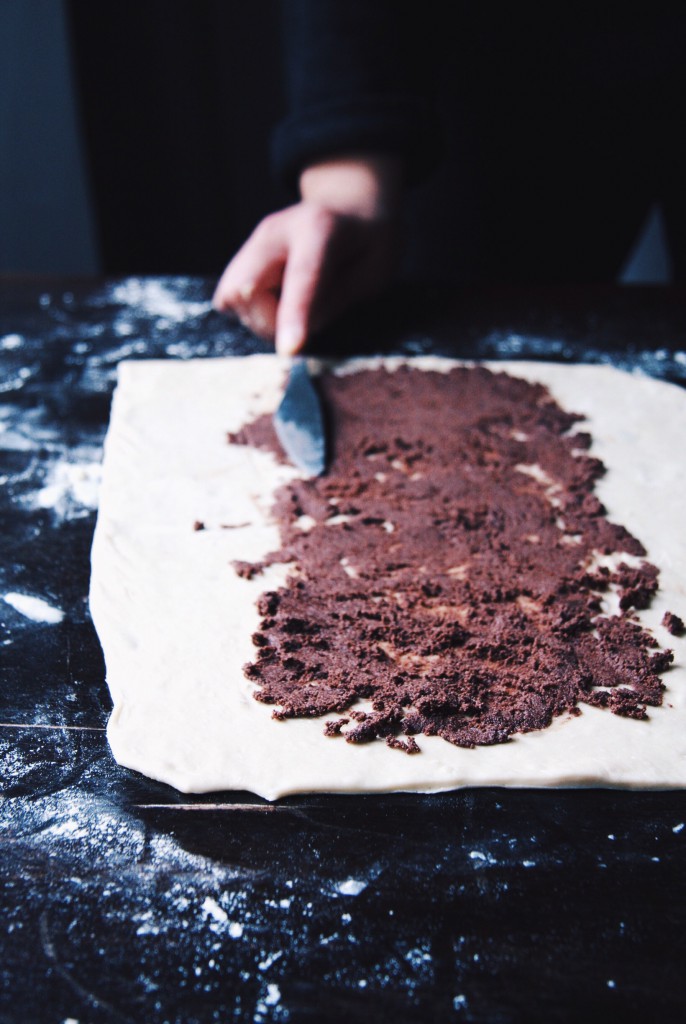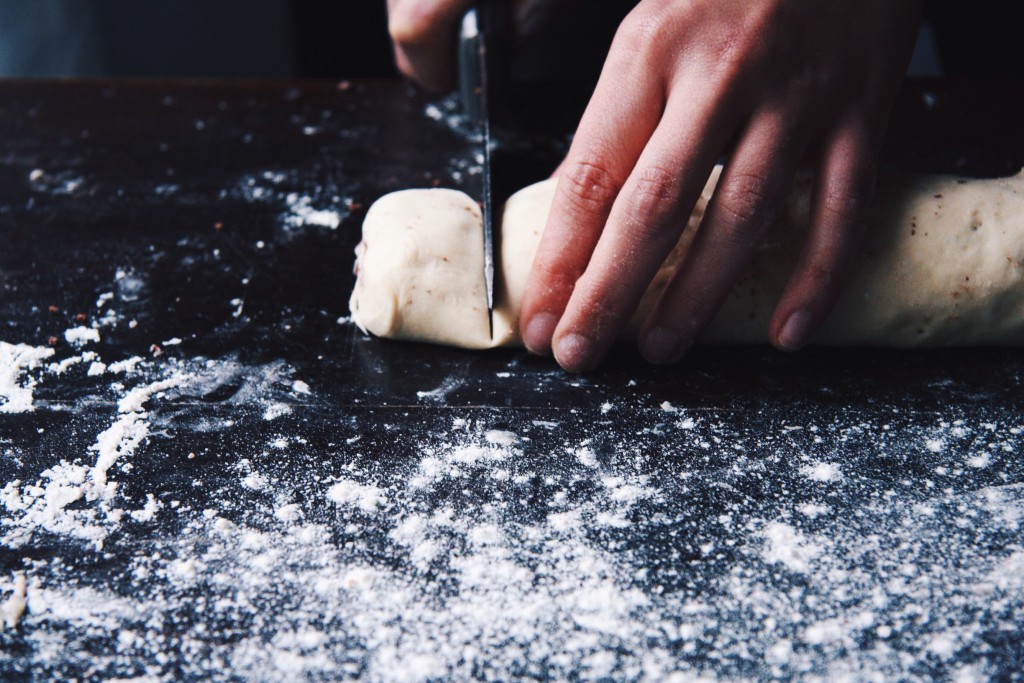 Snacking straight from the oven is explicitly allowed! Though coconut lovers will likely choose restrain themselves, seeing as the full burst of coconut unfolds just after the buns had enough time to cool off. Add a huge bowl of dairy-free cappuccino and call it a perfect day!
If coconut isn't your cup of tea, just swap the cream of coconut for your favorite nut butter. Think homemade Nutella, baby!
Sugar-free Christmas baking has officially started! 🙂 By the way, have you prepared your first batch of Christmas cookies yet?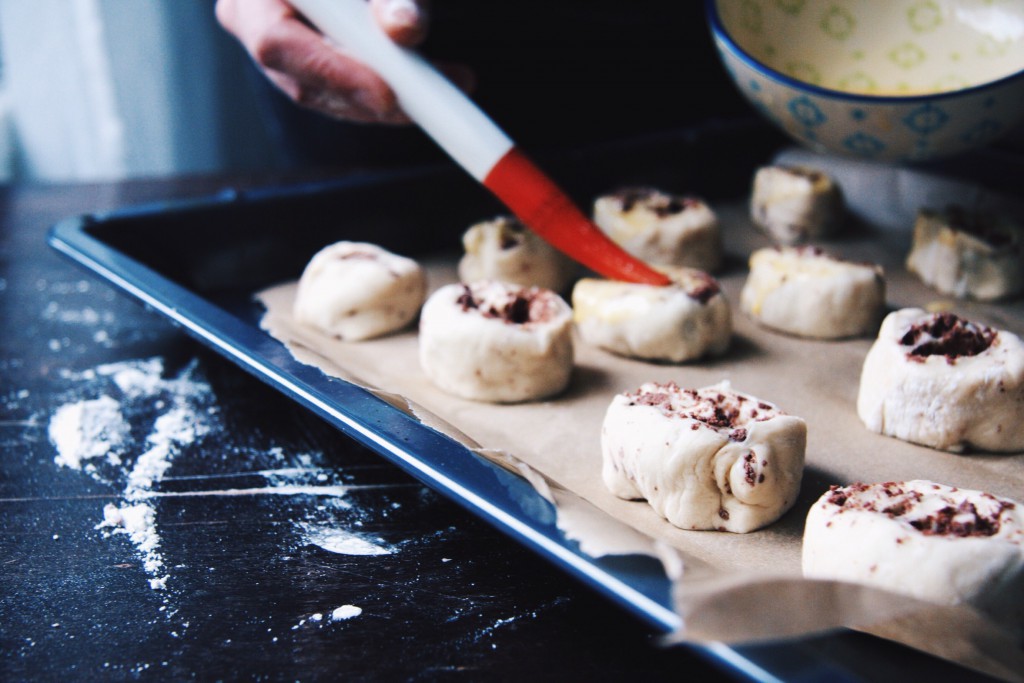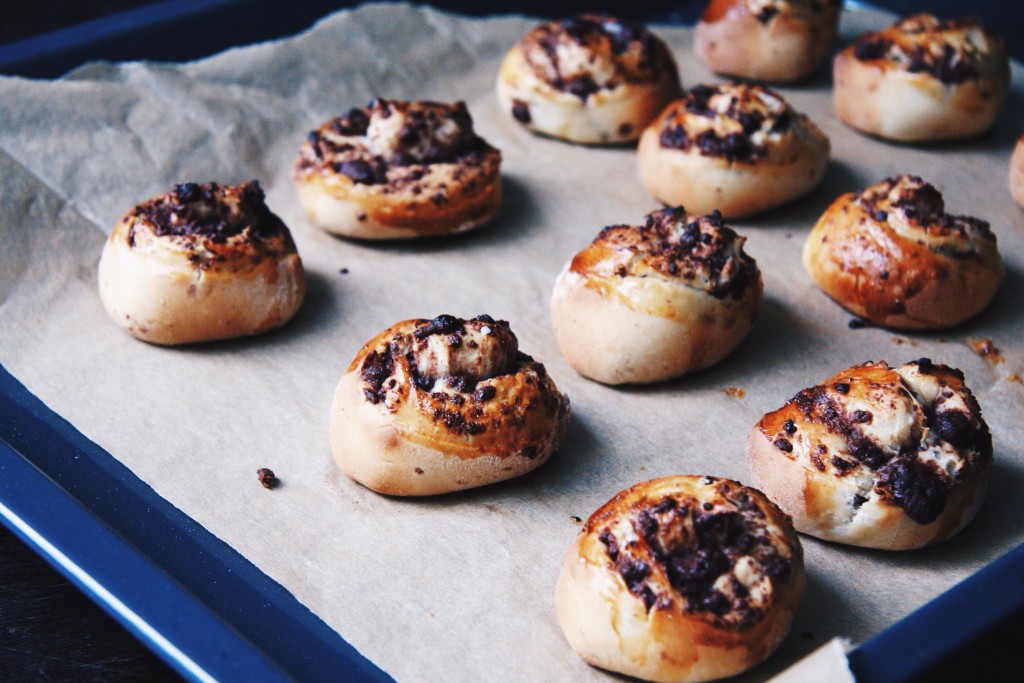 Coconut-Chocolate-Buns (vegan, wheat-free, sugar-free)
The buns are vegan, though for the finishing touch I coated them with some egg wash to get a nice golden crust. Skip this step for a vegan variation or use your vegan coating of choice. Note that you probably won't achieve the same result without a protein-rich egg or milk coating. The buns taste best on the day of making. Sprinkle with some water and reheat in the oven if eaten the next day. Freeze all left over buns.
Prep time: about 2 hours
Baking time: 15-20 minutes (depending on the size of your buns)
Yields one tray of buns
Yeast Dough
10 g fresh yeast
220 ml almond milk, room temperature
400 g spelt flour (I used 100 g whole wheat spelt flour and 300 g white spelt flour)
more flour to dust your workspace
50 g fructose-free corn sugar or powdered glucose
1/4 tsp Himalayan salt
30 g liquid coconut oil (link)
Filling
100 g cream of coconut ("coconut butter"), or sugar-free nut butter of your choice
40 g rice malt syrup
1-2 Tbsp (ca. 10-20 g) sugar-free cocoa powder
1/4 tsp cinnamon
Pinch of salt
Glaze
1 egg, optional
Crumble the yeast and dissolve in almond milk. Make sure the milk is at room temperature, or it will make the coconut oil harden up again as soon as they are mixed.
In a large bowl, mix spelt flour, corn sugar and salt. Slowly add the yeast mix and coconut oil. Stir with a wooden spoon until combined. Knead for at least 8-10 minutes until dough turns into a smooth ball. Long kneading is crucial to activate the gluten in the spelt flour, thus keeping the buns in shape. Only add more flour if the dough is still sticky after 5 minutes of kneading. Adding too much flour will result in dry buns.
Cover the bowl with stretch film. Leave to rise for about 1 hour at a warm spot until dough has doubled in size.
In the meantime prepare the filling. In a small saucepan, slowly heat all ingredients and whisk until combined. You don't have to heat the filling, but it makes it easier to spread.
Punch down the risen dough with your fist a few times and transfer it to a floured workspace. Sprinkle the top of the dough as well as your rolling pin with some flour and roll out into a rectangle. Again, try not to use too much additional flour.
Spread the filling on top of the dough leaving some space to edges. Start rolling up the dough from the longer side closest to you. If the dough is too difficult to handle, split it in two. With a sharp knife cut the roll into equally sized buns.
Place buns on a tray covered with parchment paper and leave to rise for an additional 15-20 minutes. In the meantime preheat the oven at 180° C.
Whisk the egg and coat the buns with a thin layer of egg wash. Bake for 15-20 minutes until golden brown. Enjoy!