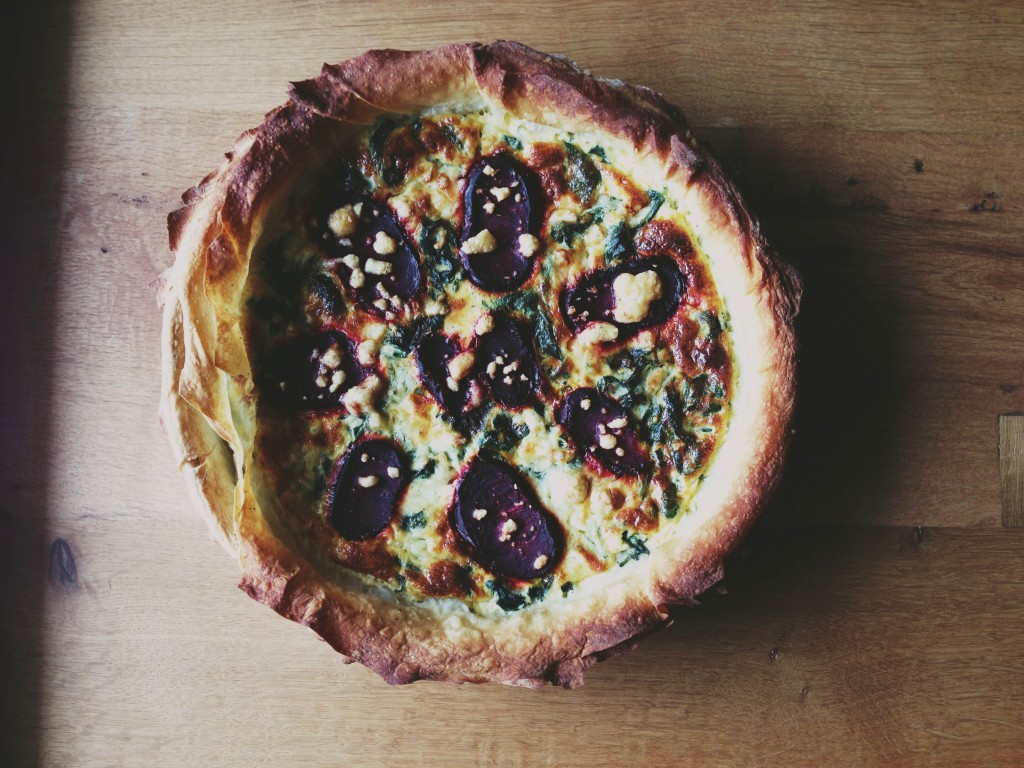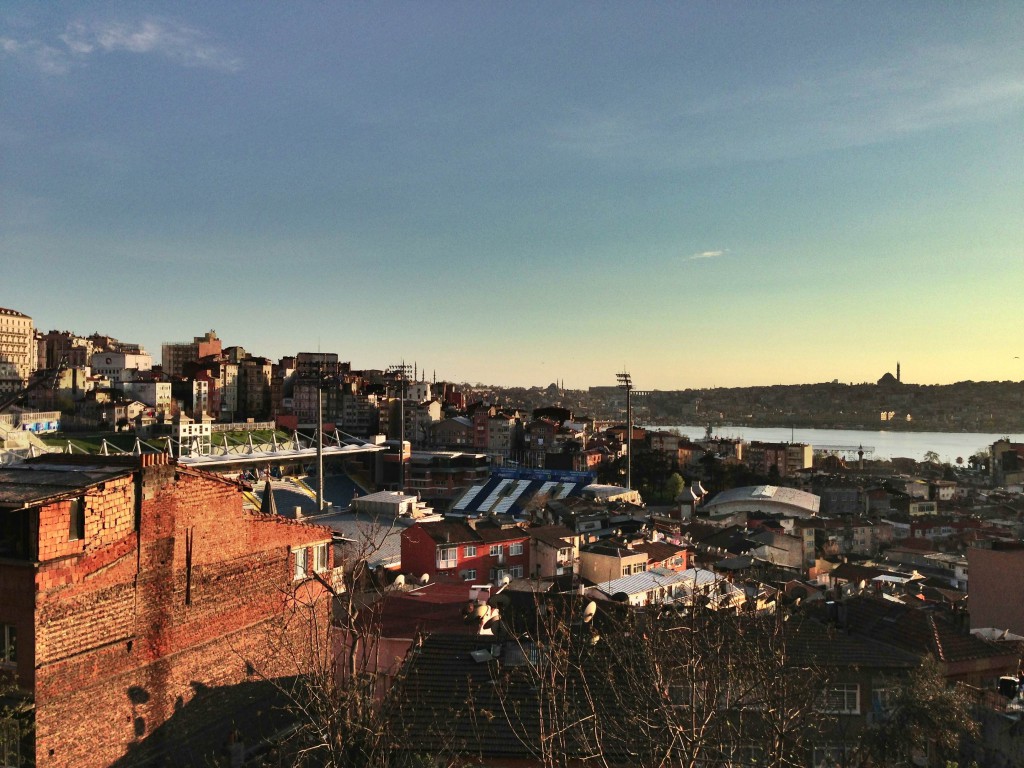 I'm back. Six weeks have gone by with our new Turkish life keeping me too busy to prepare my next post. So here it goes, just in time for our two month Istanbul anniversary. Let's see, what have we been up to during these past couple weeks? Well, the first five weeks we spent unpacking and packing our stuff, moving from one part of the city to another and enjoying the endless hospitality of our local friends. We were, and still are, incredibly lucky to have such amazing Turkish friends, who made it possible for us to stay with them, while looking for and eventually finding a place of our own. Three weeks ago we moved into our own flat and let me tell you, it's beautiful! It's located in the center of the city and the rent is pretty cheap compared to the horrendous rents elsewhere in this city. We have a view of the Golden Horn and three roosters that live in front of our window, adding a rural touch to our surroundings. Yes, I'm still talking about Istanbul, home to over 15 million people. And finally, two weeks after moving in, our friend by the name of Internet decided to join us. So we have been busy catching up with our families and friends abroad and reviewing new Turkish vocabulary on Memrise (I love this tool!). We also welcomed our first guests from Germany to our new home. Together we embarked on trips to the Asian side of Istanbul and to Bursa, home to the classical Turkish dish called Iskender Kebap. We rode the Bosphorus ferries and fell silent in stunning buildings and mosques, while frequently sipping on Turkish tea, enjoying a rare low-fructose Mojito (the secret ingredient: Jasmine tea!) and discovering Yoghurt-Rice-Soup.
Another recent pastime of ours has been the gradual filling up of our supply cabinet and gigantic fridge, getting me in the mood to attempt some new recipes. The first recipe I'm about to share with you is a recipe for a low-fructose quiche, which I prepared last Sunday for our house-warming/thank you brunch. While my boyfriend cooked an incredibly delicious chili-con-carne, I wanted to serve something without meat, low in fructose and easy to prepare, which lead me to a quiche.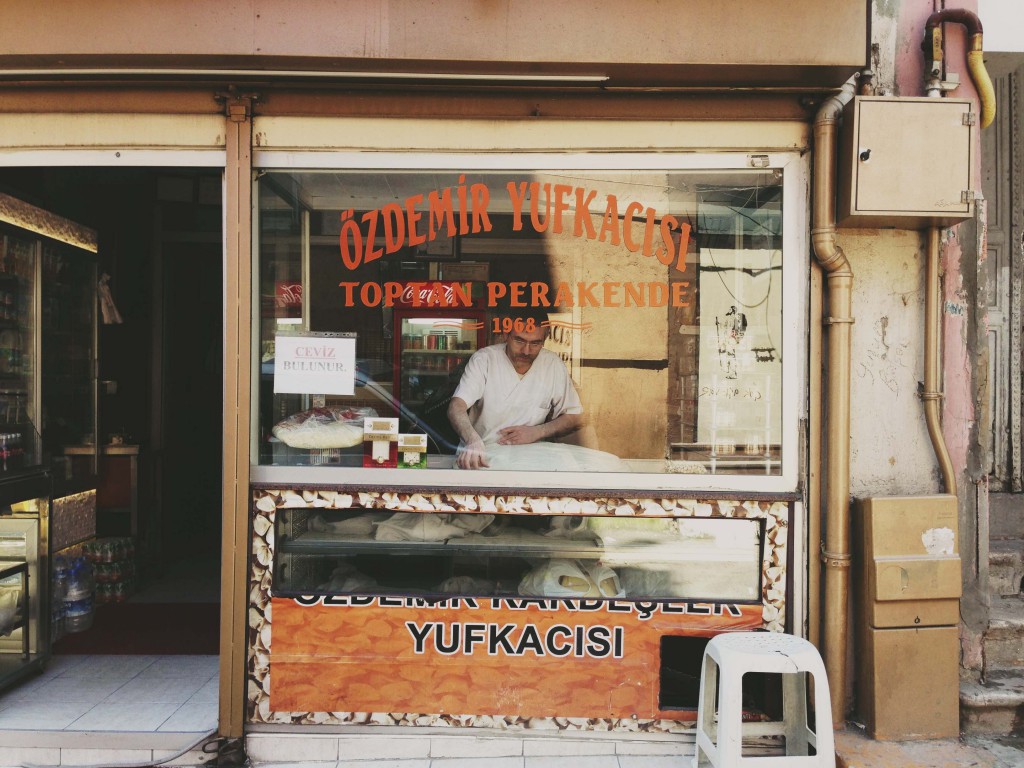 To save me some time, I decided to go for yufka (phyllo) dough instead of regular quiche dough. Yufka is used widely in Turkish cuisine and is easy to find as everybody here seems to love it. To make sure I got the quality stuff, I decided not to buy just any yufka dough from the supermarket. Instead, I turned to my local Yufkaci, a professional yufka maker, who sells nothing other than fresh yufka and the occasional tray of baklava. The sheets I got there were so thin and fresh, they had to be handled with ultimate care. They were so big, that each sheet yielded for two layers of my quiche.
However, the special ingredient in this quiche wasn't yufka. Enter nettle. In case you are wondering if I'm seriously talking about the stingy leaves that grow almost everywhere, yes, I sure am. Nettle can currently be found in every farmer's market in Istanbul so I couldn't resist buying it and figuring our how to implement it in my cooking. The good news is, once it's cooked in plenty of hot water the sting is gone. The second good news is that it's full of magnesium, calcium, iron, vitamin A und C (it contains about 7 times more vitamin C than oranges) and contains an adequate amount of protein. Are you ready for a delicious nettle beetroot quiche ? Here you go!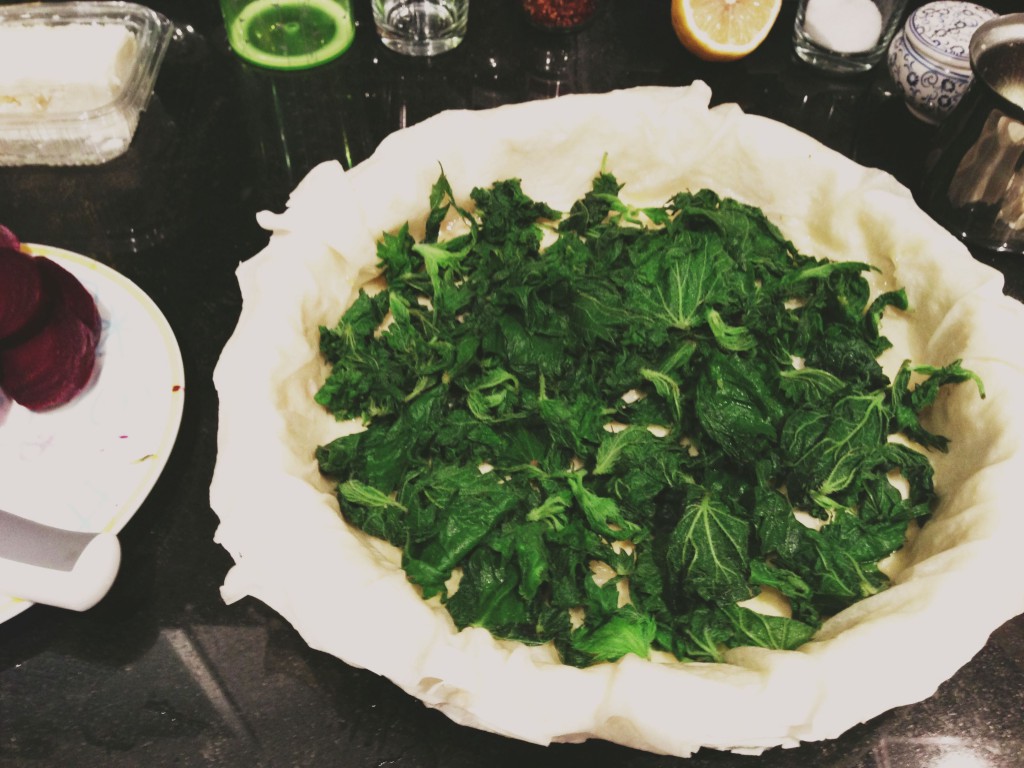 Recipe: Nettle beetroot quiche (fructose friendly)*
Prep time 20 minutes, baking time 45 minutes
(*please note: I developed this recipe before I went gluten-free, this quiche contains wheat.)
6 sheets of yufka (Phyllo dough, use gluten free if available)
about 4-5 Tbsp Butter (should be enough to thoroughly grease the pan and yufka sheets)
1 bunch of fresh, washed nettle (use gloves for washing)
1 garlic clove, sliced
1 cooked, peeled beetroot (I usually buy fresh beet root and cook it as it is in hot water for about 15 minutes)
1 handful of crumbled, fresh feta cheese
4 large eggs plus 2 large egg yolks
Salt and pepper
3/4 cup heavy cream
1 cup whole milk
Preheat your oven to 350° F. Bring a big pot of water to boil, add a pinch of salt and plunge the bunch of nettle in. Blanch for 45 seconds, strain through a colander and quickly rinse off with cold water. Let it drain.
In the meantime, melt butter. Grease your quiche pan thoroughly with butter and place the first layer of yufka. Grease the sheet of yufka and place the next sheet on top. Continue until you have six layers of yufka. Grease the last sheet of yufka with butter and place sliced garlic on top of it. I didn't even bother to sauté the garlic.
In a mixing bowl, whisk together the eggs, egg yolks, 1/2 tsp. salt, fresh pepper, the cream and milk. Squeeze out the remaining water from the nettle and sprinkle evenly on top of the yufka sheets. Then, gently pour the egg mixture over it. Slice the beetroot, and place carefully on top of the mixture. Finish by sprinkling some crumbled Feta cheese on top. Transfer the quiche into the oven and bake for about 45 minutes, until the quiche is puffy and the center is set. Let cool for about 15 minutes before serving. Serve warm or at room temperature. Goes well with a nice green salad and fresh parsley.