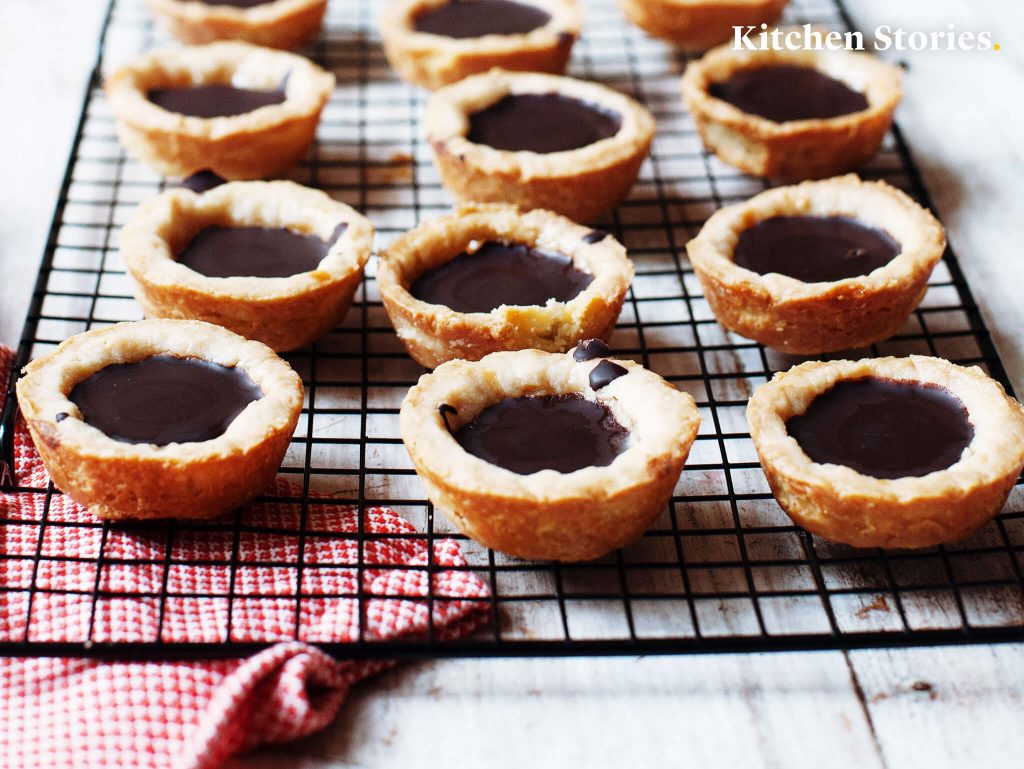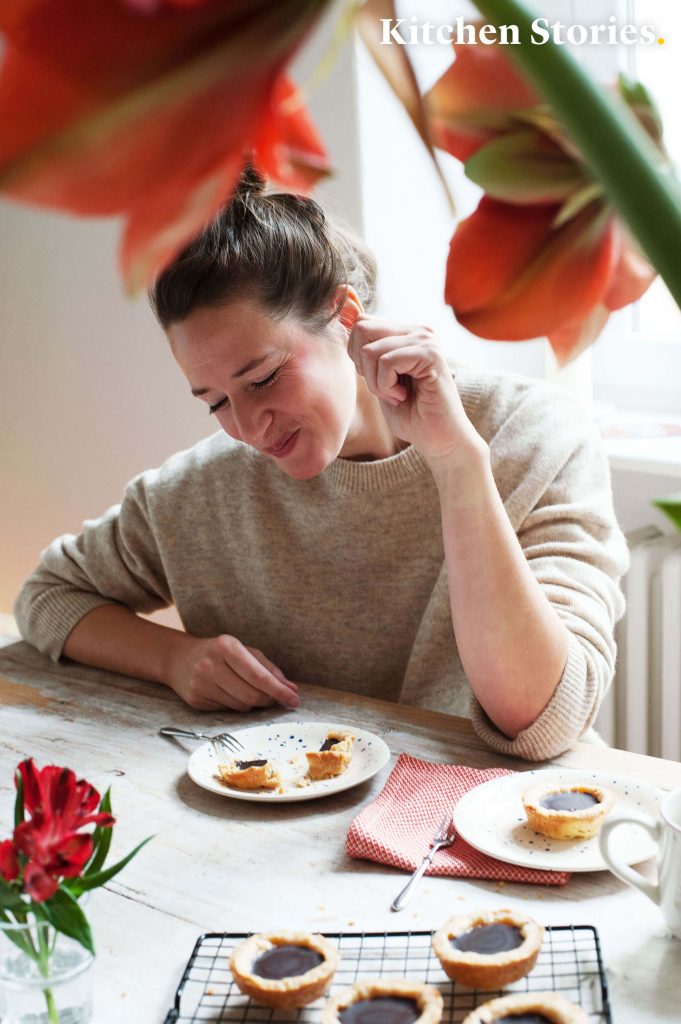 If I had a proper excuse, I'd probably try to play it. But I don't have one. This recipe has been hiding in my digital drawer for way too long. But today this buttery beauty is finally being released into your wheat-free, sugar-free kitchen.
To be honest, I'd always favor one of these tartlets over any kind of traditional cake. The spelt flour crust reminds of buttery shortbread. Hidden underneath it's crisp chocolate top is a creamy layer of homemade caramel that will knock of even the biggest cake lover off her socks. And did I mention that you can easily turn it into a lactose-free or vegan treat if you like?
A short note on the video: I was very fortunate to spend some time with the amazing team at Kitchen Stories, who created this beautiful recipe video with me. The video is in German, but I hope you'll enjoy it anyways, at least for it's instructional purpose. 😉
Chocolate-caramel cups (wheat-free, sugar-free, lactose-free and vegan option)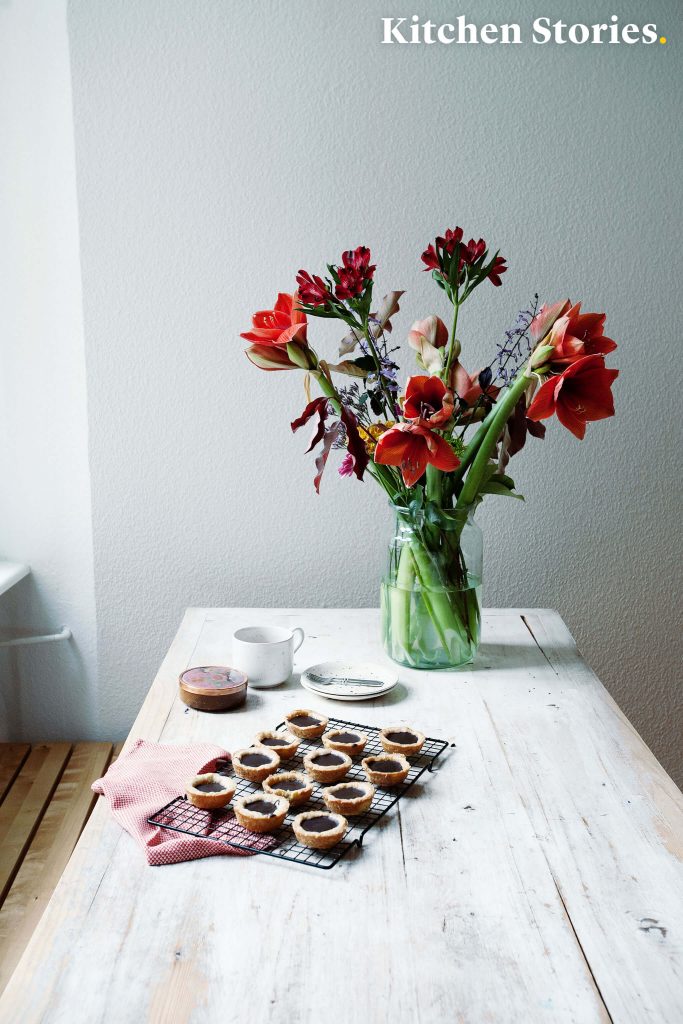 Dough
200 g light spelt flour
100 g (vegan) butter
50 g rice syrup
1 tbsp vodka
¼ tsp salt
Caramel
150 ml coconut milk
75 g rice syrup
45 g (vegan) butter
1/4 tsp ground vanilla bean
Chocolate
2 1/2 EL (20 g) cocoa butter
3 1/2 EL (30 g) unsweetened cocoa powder
1 EL rice syrup
In a large bowl, combine spelt flour, butter, brown rice syrup, vodka, and salt and knead until dough is smooth and uniform in consistency. Wrap dough in plastic wrap and transfer to refrigerator. Allow to cool for about 30 minutes.
Preheat oven to 180° C/350 °F. Roll out the dough, use a cookie cutter or a glass to cut out 12 circles large enough to fill the muffin cups.
Place one circle in each cup, pressing it down in the middle and up the sides. Pierce the bottom several times with a fork. Bake for about 10 minutes. Allow to cool. Leave the oven on while preparing the fillings.
In the meantime, prepare caramel. Melt butter in a small pot over medium-high heat until slightly browned. Add coconut milk, rice syrup, and ground vanilla bean. Stir frequently and simmer for about 20 minutes until caramel has thickened and turns golden brown.
Pour caramel into each muffin cup and bake for 6 – 8 minutes, then set aside to cool.
Melt cocoa butter in a heat-proof bowl set over a small pot of gently simmering water. Stir until it has reached 46 – 49° C/114 – 120 °F. Remove from heat and cool down to 27° C/80° F. Stir in cocoa powder and remaining rice syrup and heat up again to 32° C/89 °F.
Fill cookie cups with chocolate, then allow to cool completely.