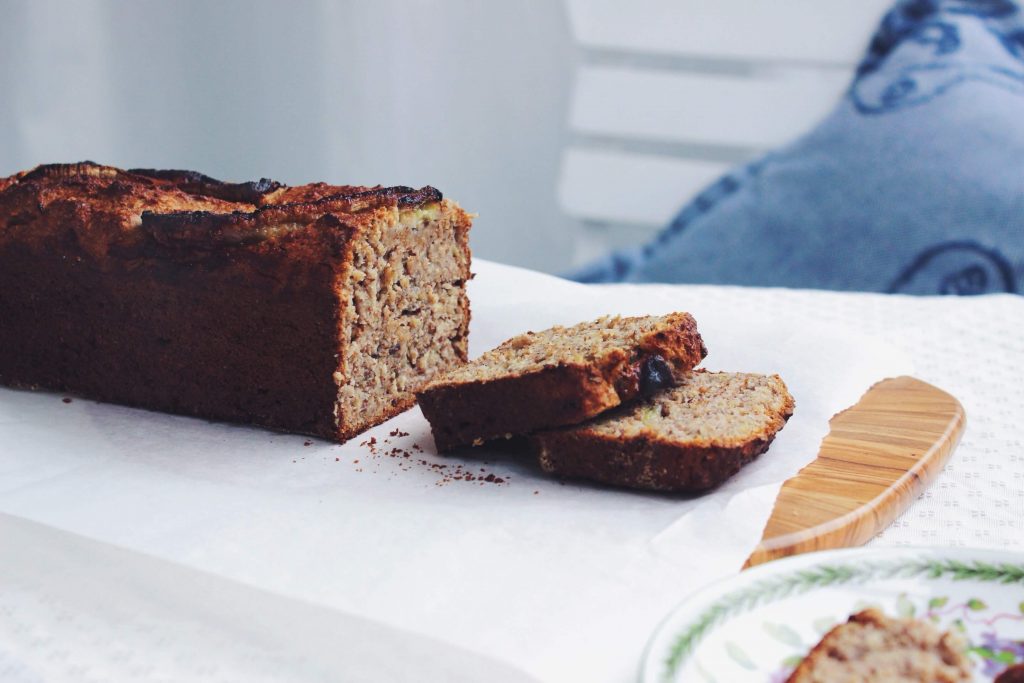 Do you have a favorite vegan and sugar-free banana bread recipe yet? Or are you like me, who pins and saves hundreds of different recipes from all over the web, continuously tinkering around with them?
Either way, I ask you not to miss on this healthyish no added sugar banana bread version. It's vegan and wheat-free, and the mix of oats, ground nuts and whole-grain spelt flour makes it a perfect guilt-free breakfast treat. The real magic happens before the baking though. I don't just add the mashed raw banana to the batter. Instead I allow the banana to bath and caramelize in a knob of hot coconut oil first! Caramelized banana for the win!
SPEL BANANA BREAD WITH NUTS
sugar-free | wheat-free | lactose-free | vegan
INGREDIENTS (Makes 1 BREAD)
2 bananas (about 200 g) + coconut oil for frying
250 ml almond or spelt milk
1 tbsp lemon juice
60 g oats
120 g whole grain spelt flour
80 g ground almonds
50 g hazelnuts, chopped
1 tbsp chia seeds
2 tsp baking powder
1/4 TL Himalaya salt
coconut oil to grease the pan
1 small banana
Preheat oven to 390° F / 200° C. Peel bananas and half lengthwise. Heat a non-stick pan with a knob of coconut oil and fry banana for a few minutes until caramelized. Add banana to a bowl and mash with a fork. Add milk and lemon juice. Mix well.
Finely grind oats until it resembles flour. Add oat flour to a bowl and mix in all other dry ingredients. Slowly add banana mix. Gently fold in with a wooden spatula.
Grease a loaf pan with some coconut oil and dust with a little bit of spelt flour. Pour the batter into the loaf pan. Peel the last of the bananas, half lengthwise and add on top of the batter. Bake for about 50 Minutes, or until a toothpick comes out clean. Cover with some foil after 30 Minutes, so the banana doesn't burn. Let cool before slicing.