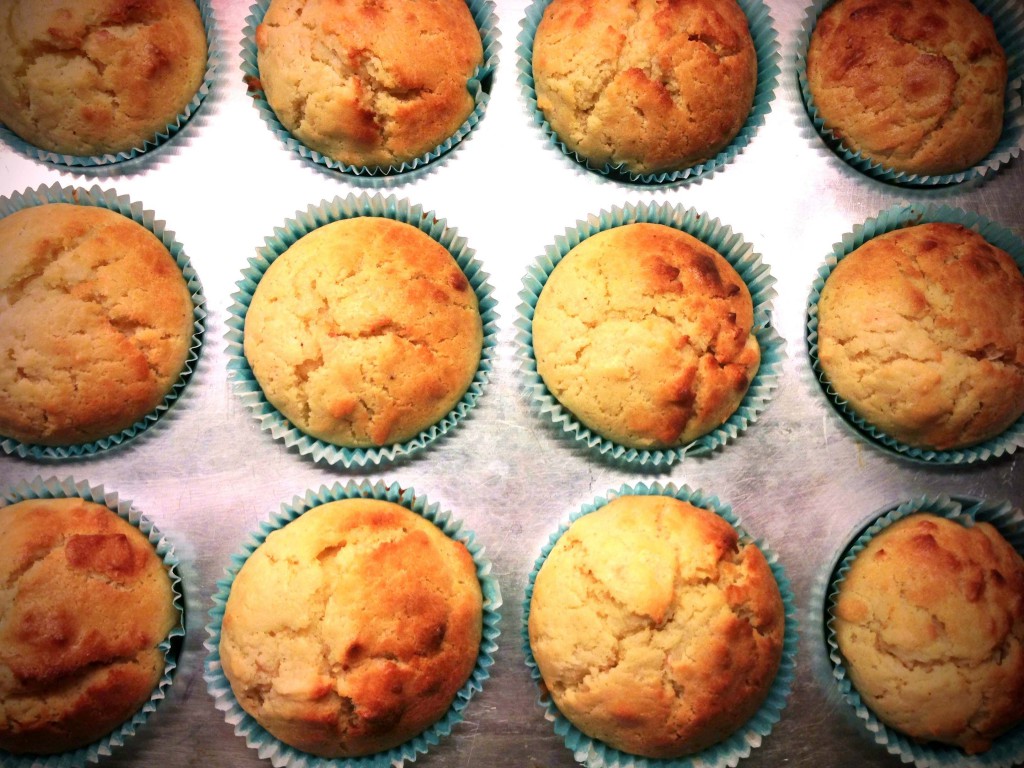 Last week was my last day at work here in Berlin. I gave up the comfort of being permanently employed to dive into a new adventure. In no less than 18 days we will move to Istanbul! "Yeah, woohoo or yippieh" doesn't nearly describe how excited I am about this move. But that's not what this post is about. In any case, I am sure this new adventure will find more than one mention in future posts as I will be sure to let you know about our plans and non-plans for our new life in Istanbul. 
For my office farewell I wanted to surprise my colleagues with some healthy, sugar-free coco-buttermilk muffins. I haven't given up hope that someday they will come up with the idea to cut sugar from their daily diet on their own (not that I haven't tried to convince them in long discussions over lunch before ;). So I managed to get out of bed half an hour earlier than usual to make these muffins for the most awesome, nerdy coworkers in the world. Getting up early is always a torture for me, because as soon as I try to put one foot out of the bed, there is this arm coming from my left, tugging me back into bed, demanding more cuddling time. Who would want to get up in such a situation anyway?
So, where was I? Ah yes, back to the kitchen. The original recipe for these muffins is by Martha Stewart.
I made the experience that it is quiet difficult to estimate the perfect baking time for cakes that are sweetened with dextrose. Either the cake is done on the inside, but burned on the outside, or it is too moist on the inside but nice on the outside. Dextrose seems to burn much faster than normal sugar. That's why I didn't use a loaf pan this time but decided on muffins using a muffin pan instead. This way the muffins are done on the inside much faster, hence baking time is shorter and the muffins are less likely to burn on the outside.
We had the muffins for breakfast at our weekly Monday meeting. They were perfect in my opinion.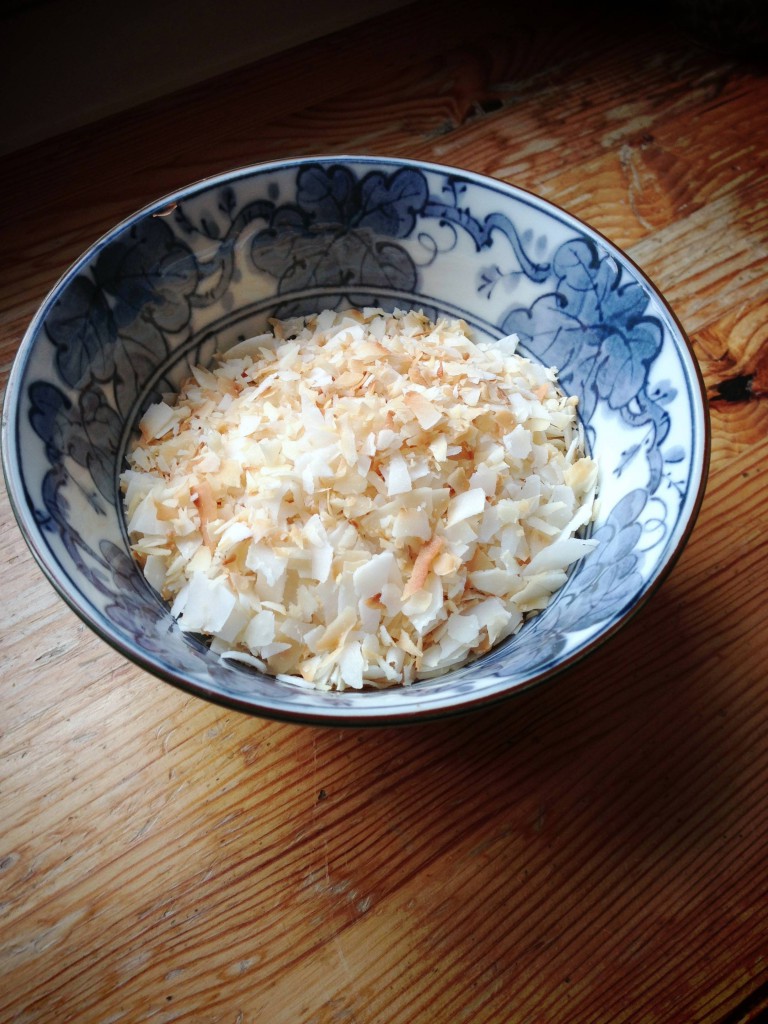 Fructose friendly muffins with coconut and buttermilk
Prep time 20-25 Minutes, baking time 20-25 Minutes
*Update: Please note, that I developed this recipe before going gluten free. Therefore this recipe does contain wheat.
1 1/2 sticks unsalted butter, room temperature
2 cups all-purpose flour
1 1/2 cups coconut chips
1/2 teaspoons baking powder
1/2 teaspoon baking soda
1 cup powdered dextrose
1 cup buttermilk
1 teaspoon pure vanilla extract or 1 scraped vanilla bean pod
3 large eggs (I added one more left over egg white, worked out really well)
Chop the coconut chips in small pieces and toast for a few minutes in a coated pan without oil or butter until they turn slightly golden. Preheat oven to 350 degrees. Prepare muffin pan with paper muffin cups. Whisk together flour, baking powder, and baking soda in a bowl and set aside.
In a large mixing bowl, using a mixer, beat butter and powdered dextrose until light and fluffy. Add vanilla, then eggs, one at a time. With mixer on low, add 1/3 of flour mixture, then 1/2-cup of buttermilk, continue until everything is well combined, but prevent over mixing the batter. With a rubber spatula, fold in coconut.
Transfer batter into muffin cups and bake for 20-25 Minutes. For the last 5 minutes baking time watch the muffins carefully. Better take out the muffins one minute too early than one minute too late. Like I said, a few seconds might turn out to be the difference between soft muffins and burnt muffins. In my oven, the muffins were perfectly baked after 22 minutes.