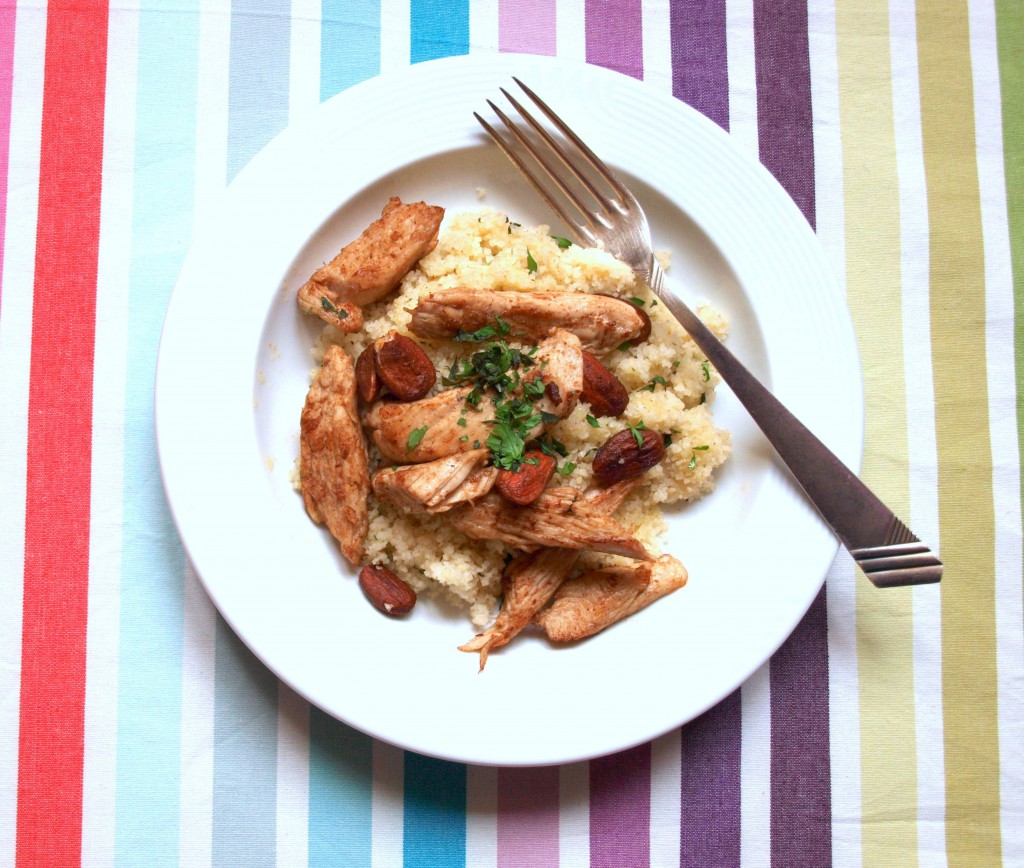 Finally, we have arrived in Istanbul! The place we will be calling home for the next six months or longer, we'll see. Right now, we don't know what expects us, what experiences await us. But who wants to know everything in advance anyway? What we weren't expecting: waterfall like rain showers. Thank you for this warm welcome Istanbul! But it's exactly the excuse you need to withdraw into the cozy kitchen and cook something nice and heartwarming.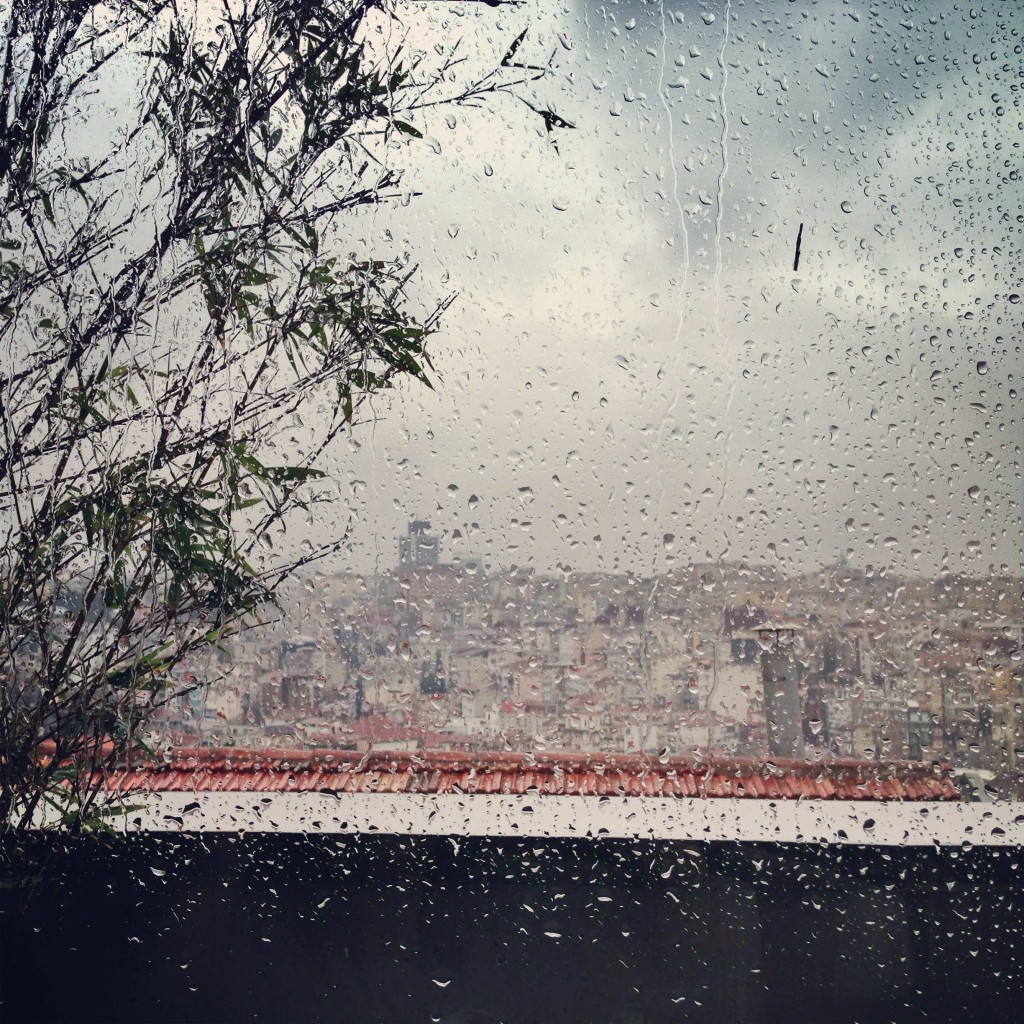 Don't worry, not all of my future recipes will be Turkish style. But I guess I can't and don't want to prevent a few influences every once in a while ;). I love the Turkish cuisine) Today's recipe should work everywhere in the world on a grey and rainy February day. Welcome to our special guest for today: cinnamon. I have to admit, I never was a big fan of cinnamon. But I guess as with everything else it all depends on the quality. By now I know why I always disliked processed foods that were "refined" with cinnamon. The kind of cinnamon used in this sort of foods usually is of the cheapest quality and tastes very artificial and intense. But since I have to leave out a lot of flavorful vegetables in my meals, spices like cinnamon have subtly made their way to my cook's heart. And I definitely go for the good quality, expensive ones. What else should I spend my money on? 😉 Like all other spices cinnamon has some special healthy properties. Cinnamon not only warms from the inside, but is also anti-inflammatory that eases tension in the digestive system. Hello cinnamon, nice that you found your way into my kitchen!
Today's recipe is by Katie at the kitchen door. Not just recipes but also her pictures are a dream. And who could possibly resist a dish that's called butter-roasted cinnamon chicken with almonds and bulgur, right? As usual I modified the recipe according to my individual tolerance of fructose. The nice thing about this recipe is the yummy touch of garlic. However, the garlic will be taken out before serving making the dish more tolerable. Instead of garlic you could use onions, like in the original recipe. In my opinion cinnamon and garlic are the preferable match. And I really don't tolerate onions too well. To make this recipe gluten free use quinoa or millet instead of bulgur. You can garnish your dish with pomegranate arils. Sounds like a nice combination, doesn't it? I didn't have any pomegranate at hand though. Instead I mixed the bulgur with some minced parsley and mint. (*on a side note: I tried this recipe before going gluten free.)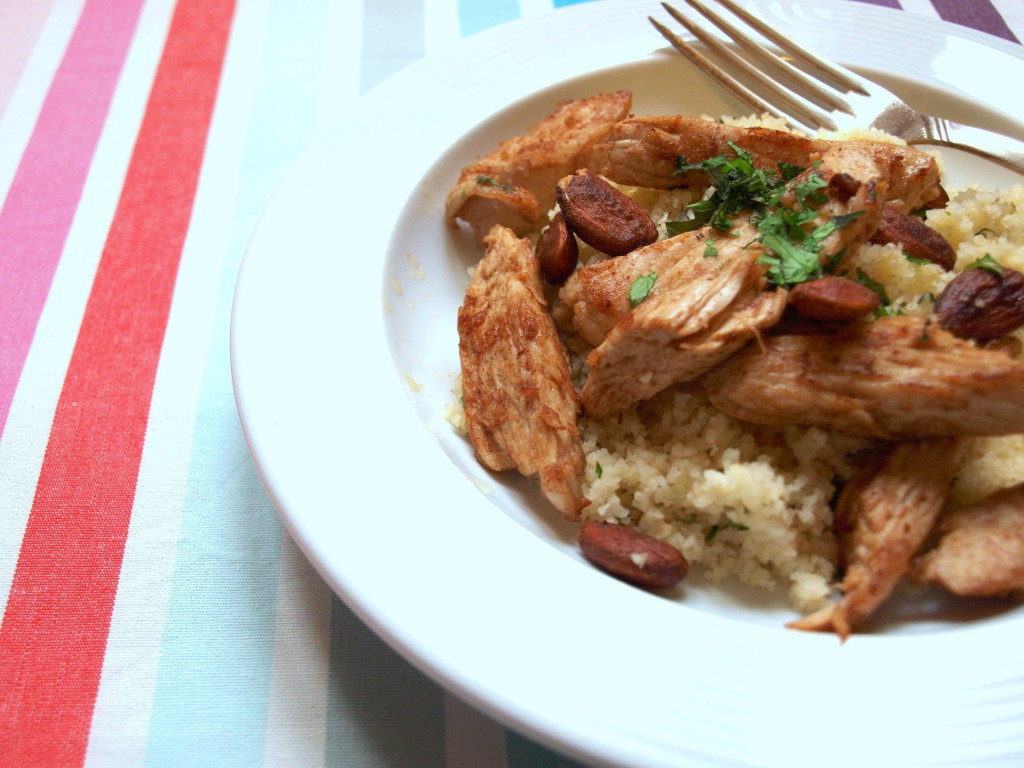 Fructose friendly chicken roasted in butter and cinnamon (Serves 2)
300 grams organic chicken
10 whole peppercorns
1 garlic clove, sliced
1 cinnamon stick
3/4 cup bulgur, the original recipe calls for bulgur, use quinoa or millet for a gluten free meal
1/4 tsp salt
2 TBS salted butter
1/2 tsp cinnamon
pinch cayenne pepper
1/2 cup whole skin-on almonds
1/4 cup pomegranate arils or fresh mint and parsley
Place the chicken, garlic, peppercorns, and cinnamon stick in a pot and fill with water to cover the chicken by about 1/2 an inch. Bring to a boil, boil 3 minutes, then remove from heat, cover, and let sit for 15 minutes for the chicken to finish cooking. Remove the chicken, check to ensure that it is cooked all the way through. Let cool and tear the chicken into bite-sized pieces. Set aside.
Cook bulgur, quinoa or millet according to instructions. If there aren't any other instructions, bring 1 1/3 c. water to a boil in a small pot. Add bulgur or substitute and salt, stir, boil for 1 minute, turn of the heat, cover and let sit for 15 minutes, until grains have absorbed all of the water. Fluff with a fork. In a coated pan roast almonds for 3-4 minutes until slightly golden.
Melt the butter over medium heat in a large frying pan. Once it has melted, cook for 2-3 minutes, until it is foamy on top, and has brown flecks at the bottom. Add the cinnamon and cayenne powder and stir to combine. Add the shredded chicken and almonds and cook, stirring, for 3-4 minutes, until everything is fully coated in the cinnamon butter and the chicken is beginning to crisp around the edges. Don't forget to enjoy the smell! =) Add the bulgur or substitute to the pan and stir just to coat. Remove from heat. Garnish with pomegranate arils, minced mint or parsley.