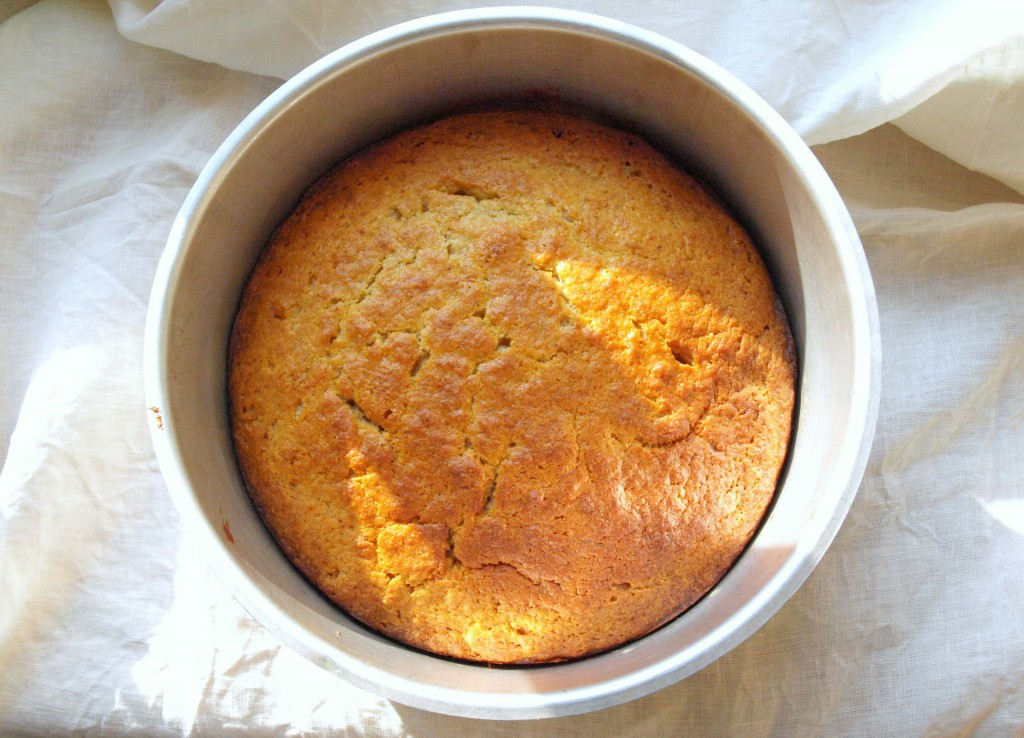 Today is our 12th day here in Istanbul. Because our language course did not start yet, it still feels like being on vacation. We get up late, stroll from cafe to cafe, sit in the sun, do some sightseeing here and there while try to immerse ourselves in this fascinating culture. Since arriving in Istanbul, the only thing I actually "cooked" for myself was a salad. The rest of the time we have been going out for breakfasts, lunches and dinners (usually skipping one or the other). The food you get at restaurants (called "restoran" or "lokanta") here is just too good and we love to discover and taste all the new dishes and flavors. And, so far I'm doing pretty well with the Turkish food. It looks like the Turkish cuisine is much easier to handle when suffering from fructose malabsorption compared to the German cuisine. I haven't experienced extreme stomach pain or other symptoms here yet. Knock on wood.
However, after eleven days I'm starting to miss cooking and baking at home. Not because I miss pasta dishes or other foods I used to cook in Berlin, but simply for the sake of cooking. As we have yet to find a flat of our own and are still staying with good friends, who are being the best hosts ever, it probably will take a few more weeks until I pick up cooking regularly at home again.
That's why today I'm sharing a recipe for a really nice tea cake with you, which I made two days before leaving for Istanbul. Yes, call me crazy. Don't ask me why I made the effort to bake a cake instead of packing my bags and tidying up the flat. I guess I needed an outlet for the pre-moving stress or wanted to empty out the pantry. Who knows.
However, I'm happy I gave this fructose friendly cake with orange and ricotta a shot. It turned out to be really tasty. It was very moist and full of flavor.
And it tasted even better the next day, after letting it sit on the counter for a day wrapped in aluminum foil. Note: I only had a small round baking pan on hand (about 9 inches in diameter). That's why I split up the batter and used only about 3/4 of it for this pan. You don't want the layer of batter to be too thick, as it will take longer for the cake to bake thoroughly, which in turn will eventually result in the cake burning from the outside (check my tips on baking with glucose in this post). The left over batter was enough for four more muffins.
The original recipe is from alexandra's kitchen I really like her recipes as they are simple in terms of not using an abusive amount of different ingredients but always including a nifty little touch.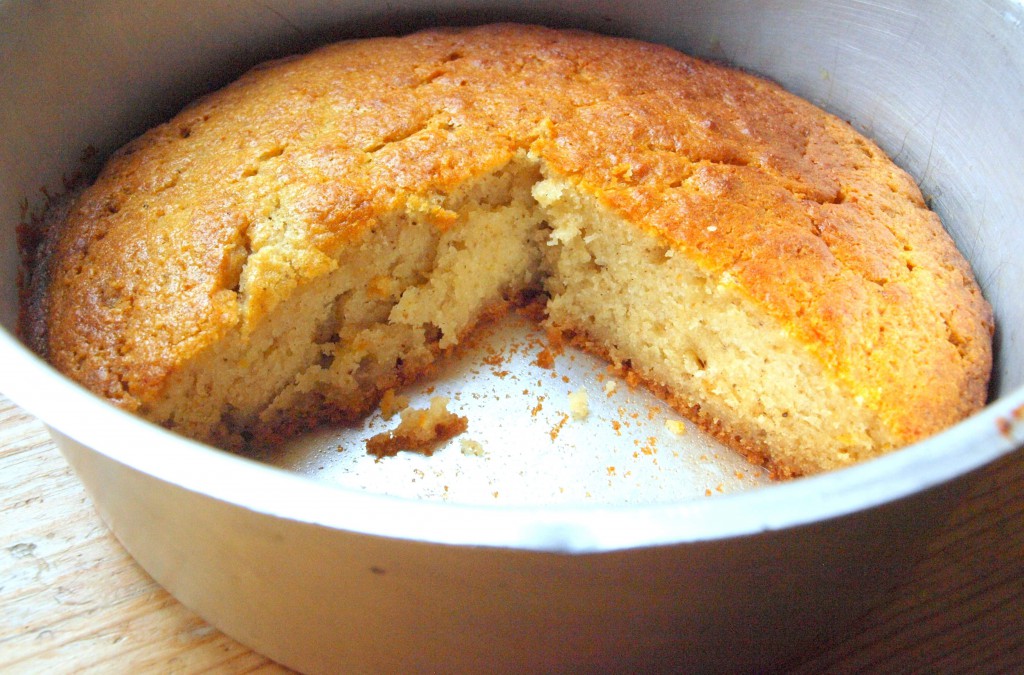 Fructose friendly cake with orange and ricotta
*please note: I developed this recipe before I went gluten-free, so it does contain wheat
1 1/2 sticks of butter at room temperature
1 1/2 cups of all-purpose flour
2 1/2 teaspoons of baking powder
a 
pinch of salt
1 1/2 cups of whole-milk ricotta cheese,
1 1/2 cups of powdered dextrose,
3 large eggs
1 teaspoon of pure vanilla extract
zest of one organic orange
1 tablespoon of Cointreau (you can use amaretto instead if you like)
Preheat the oven to 350ºF. Grease baking pan with butter (grease it very well). In a medium bowl, combine the flour, baking powder and salt. In a large mixing bowl, using a mixer, beat butter, ricotta and powdered dextrose until light and fluffy. Add vanilla, then eggs one at a time. Add zest and Cointreau until combined. Slowly add the dry ingredients, until everything is well combined, but prevent over mixing the batter. The batter will be quite thick.
Pour the batter into the prepared pan and bake until a toothpick comes out clean and the cake pulls away from the sides of the pan, about 30-35 minutes (about 20-25 minutes for the muffins). Let it cool in the pan for 10 minutes, then transfer to a rack to cool off completely.