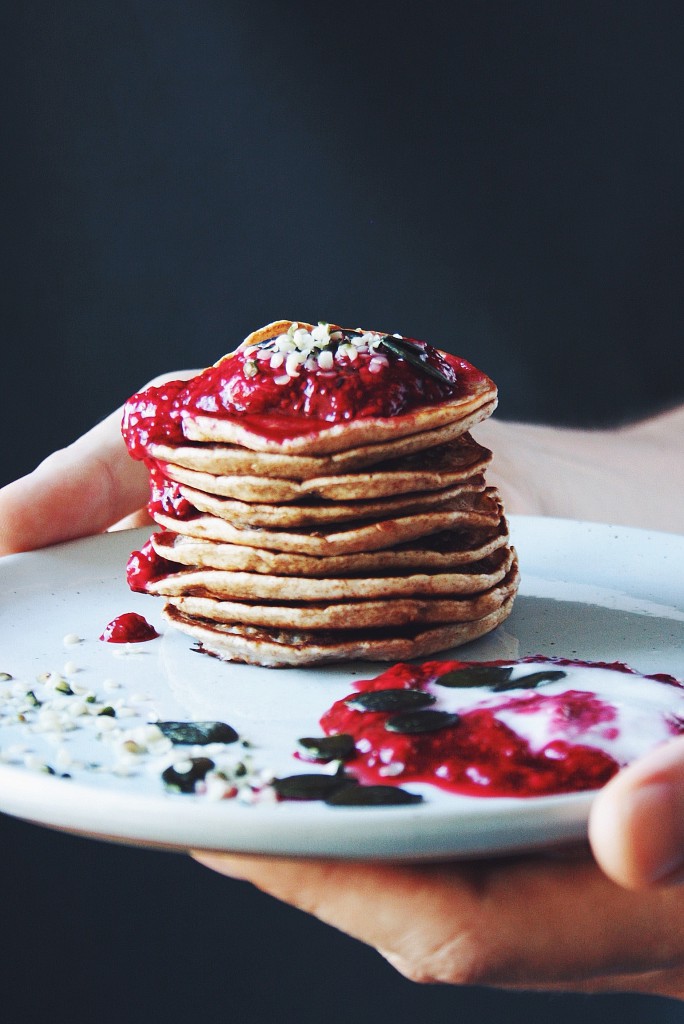 Now and then I get invited to talk on other blogs by other inspirational bloggers, who also happen to be affected by fructose malabsorption, IBS or allergies of some sort. Before every interview I worry that I won't have anything new to tell. But I'm always surprised at how much I learn about myself and my own habits, when asked the right questions. Eva (individualisten.at) and Danée (lucyvstheglobe.com) know their craft and I'm particularly proud of being featured on their blogs this month.
With Danée we talked about FODMAPs, FOMO and Berlin. Our interview was the last of its kind, which she conducted for Lucy vs The Globe. But I'm sure there are more exciting things to come! Read the full interview here.
Eva is everything I'm looking for in a modern yet grounded nutritionist. Unfortunately her blog and our interview are in German only. I did translate the recipe I shared with Eva's readers however. Even though I'd love to translate the full blog entry for you someday! Enjoy!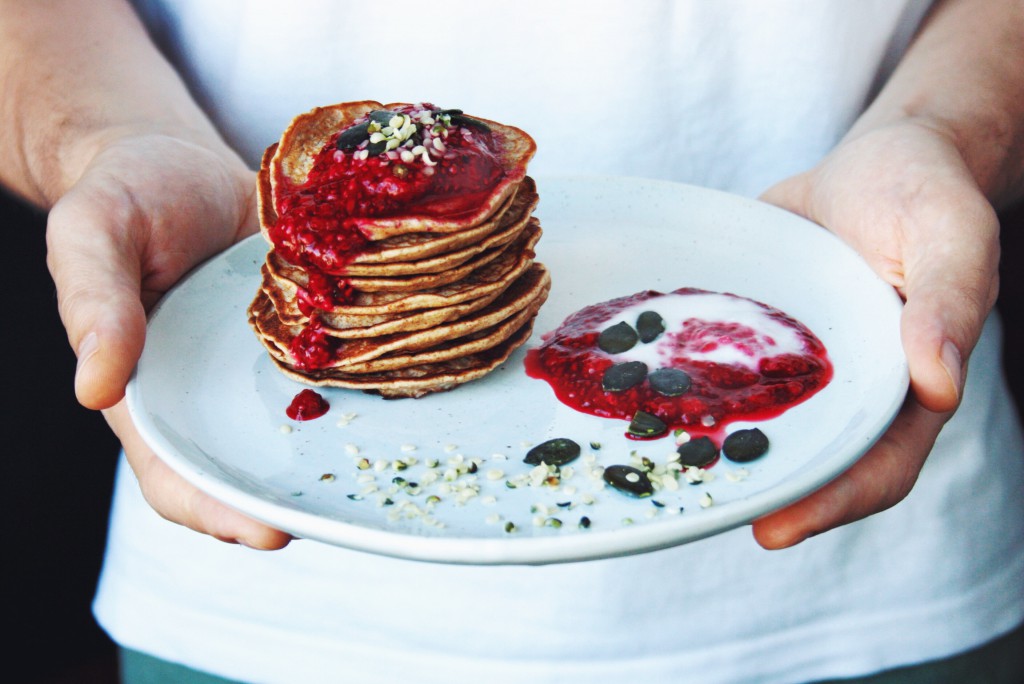 Sugar-free Multigrain Pancakes with Chia Jam | Made with brown top millet and kefir | wheat-free, low fructose
I love to bake with different kinds of flour, especially gluten-free alternatives. They usually add a very interesting texture and unusual depth to a recipe. A mix of flours also increases the nutritional value of your food, just like these multigrain pancakes made from spelt, unhulled millet (also known as browntop millet) and buckwheat flour. They are easy to prepare and an excellent excuse to use up your leftover flours!
Liquid ingredients
2 large eggs
200 ml kefir
2 tbsp brown rice syrup
Dry ingredients
60 g spelt flour
50 g unhulled / browntop millet flour
50 g buckwheat flour
1 TL baking powder
1/4 tsp Himalaya salt
1/4 tsp ground vanilla
1/8 tsp cinnamon
1/8 tsp baking soda
Coconut oil to grease the pan
In a bowl combine liquid ingredients and mix well. In a second bowl mix dry ingredients. Slowly incorporate dry mix into liquid mix until all lumps are worked out. In case the batter seems too runny, add more spelt flour, one teaspoon after another.
With a brush, coat a non-stick pan with a small amount of coconut oil. Add about 1 ½ tablespoons of batter per pancake (or more if you like bigger pancakes). I bake up to four pancakes at a time, depending on the size of the pan. Flip the pancakes as soon as they start to bubble and curl up on the outside. Don't flip too early or you'll end up with a huge mess. Bake for another minute and take out of the pan. Repeat with the rest of the batter.
Serve immediately with raspberry chia jam and coconut milk.
Raspberry Chia Jam
1 Tbsp chia seeds
100 g raspberries or fruit of your choice
Smash raspberries with a fork or use your blender. Mix in chia seeds and let rest in the fridge for at least 30 minutes. Season with spices of your choice. Raspberries go well with vanilla.